Why The Bold And The Beautiful Spoilers Have Fans Convinced Sheila Carter Will Never, Ever Really Be Dead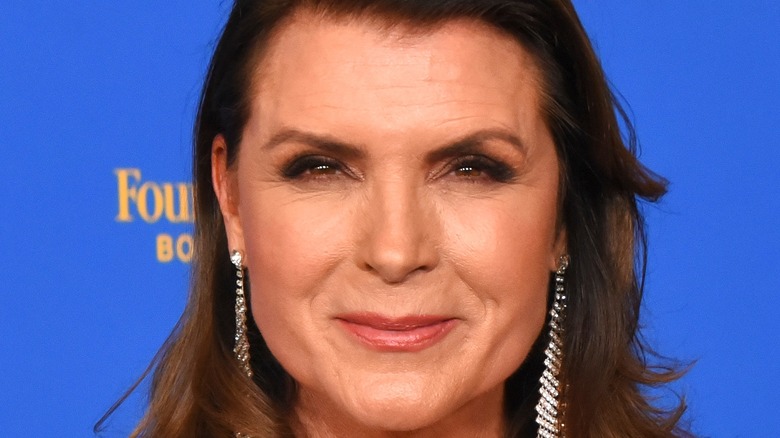 Michael Mattes/Shutterstock
Sheila Carter (Kimberlin Brown) has been terrorizing everyone on "The Bold and the Beautiful" since returning to the show last year (via Daytime Confidential). Nobody has been off limits throughout her reign of terror. From the moment everyone learned she was Dr. Finn's (Tanner Novlan) biological mother, nobody was safe. Sheila had a one-track mind for getting close to Finn and his infant son Hayes, and anything that stood in the way of that goal became a target. Unfortunately for the Logans, Spencers, and Forresters, that would be most characters on the canvas.
If tricking Brooke Logan (Katherine Kelly Lang) into drinking alcohol wasn't bad enough (via Soaps.com), Sheila's actions against Finn and his wife Steffy Forrester (Jacqueline MacInnes Wood) tipped the scales. In one of the most astonishing soap moments in recent memory, Sheila shot her own son and his wife to keep her acts against Brooke a secret (via Michael Fairman TV). Until recently, everyone thought Finn was dead. However, in a medical miracle, he didn't perish from Sheila's gunshot wound, and he's alive and back with Steffy (via Soap Central).
Finn's recovery left Sheila on the run from the police. Spoilers for this week of "The Bold and the Beautiful" might show an ending to Sheila's reign of terror, but fans aren't buying it.
Viewers don't believe the news of Sheila's alleged demise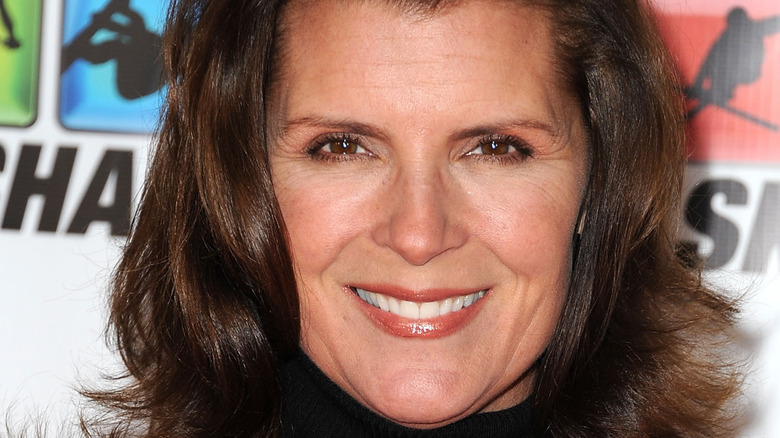 Allen Berezovsky/Getty Images
Could Sheila Carter finally be dead after years of torturing the residents of Los Angeles and Genoa City?  If fans are to believe the latest spoiler video from "The Young and the Restless" official Twitter account, the answer is yes. The question of what Sheila does next might be nothing. 
n a new video showcasing the big storyline of the week, Detective Sanchez (Jeremy Ray Valdez) tells the Forrester family that Sheila is dead and "gone for good." Brooke Logan doesn't believe that Sheila is dead, and that makes sense because this isn't the first time the family thought Sheila was forever out of their lives.
Brooke can rest assured that many views on social media echo her sentiment. One fan agreed with Brooke (and called out her husband's wandering eye in the process), tweeting, "Asking me to believe that Sheila is dead is as ludicrous as believing that Ridge is a devoted husband." Another viewer acknowledged Sheila's ability to defy death in a tweet saying, "I am beginning to believe Sheila Carter is indestructible." In a scarier thought, one viewer tweeted a prediction that Sheila is lurking in the shadows plotting another heinous crime. They wrote, "Sheila is NOT dead, just hiding out, probably planning to kidnap Hayes."