The Heartbreaking Death Of Olivia Newton-John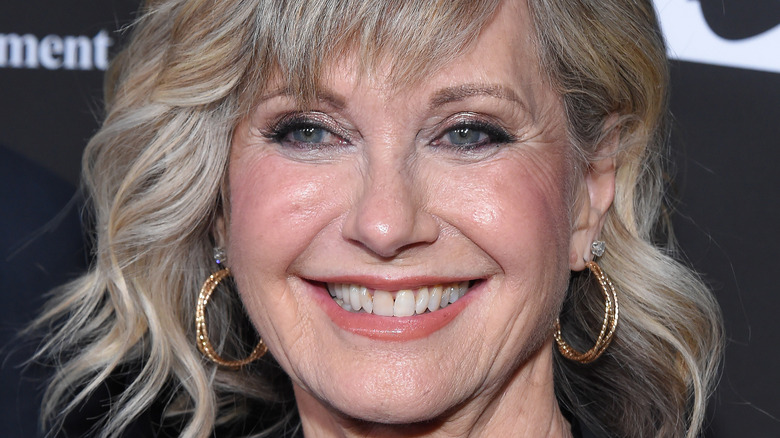 DFree/Shutterstock
Olivia Newton-John died the morning of Monday, August 8, at the age of 73. The singer and actor passed away peacefully "surrounded by friends and family" at her Southern California ranch, according to her husband. The international star had been fighting a 30-year long battle with breast cancer, her husband said in a Facebook post.
"Olivia has been a symbol of triumphs and hope for over 30 years sharing her journey with breast cancer," the post read, to a chorus of reactions and comments. "Her healing inspiration and pioneering experience with plant medicine continues with the Olivia Newton-John Foundation Fund, dedicated to researching plant medicine and cancer."
Newton-John rose to fame as a singer throughout the 1970s, scoring multiple No. 1 hits and two No. 1 albums, according to Fox 8 News. She is perhaps best known for her role as Sandy Olsson in the 1978 hit movie musical "Grease." The actor and singer leaves behind her husband, daughter, siblings, and nephews.
Olivia Newton-John battled breast cancer for decades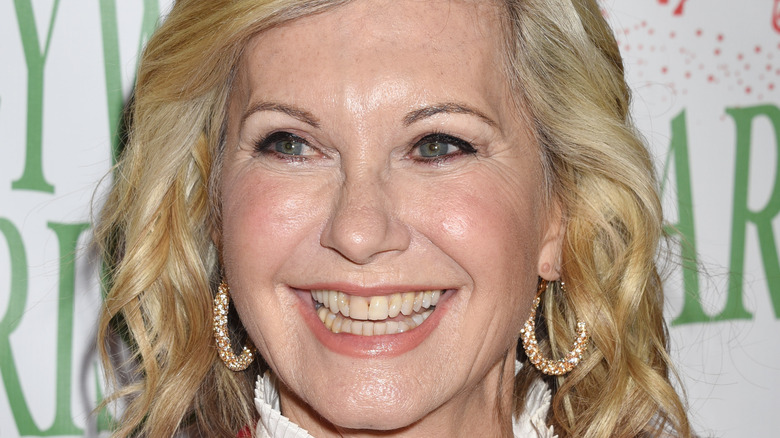 Ga Fullner/Shutterstock
In a statement announcing his wife's death, John Easterling said that Olivia Newton-John had been in a 30-year-long battle with breast cancer. She was first diagnosed with cancer in 1992, according to The Guardian. The actor and singer found out that the cancer had come back in 2013 after being involved in a car accident. She told The Guardian that the cancer's return again in 2017 hadn't been a surprise. "It's been a part of my life for so long. I felt something was wrong. It's concerning when it comes back, but I thought: 'I'll get through it again,'" she said at the time. 
The "Grease" star devoted much of her time and energy to raising awareness and funds for plant medicines to fight cancer. The Olivia Newton-John Foundation Fund sponsors global research focusing on cancer treatments involving plant medicines. "In lieu of flowers, the family asks that any donations be made in her memory to the Olivia Newton-John Foundation Fund," her husband concluded in the statement posted August 8.