Here's What Ariel Winter Looks Like Going Makeup Free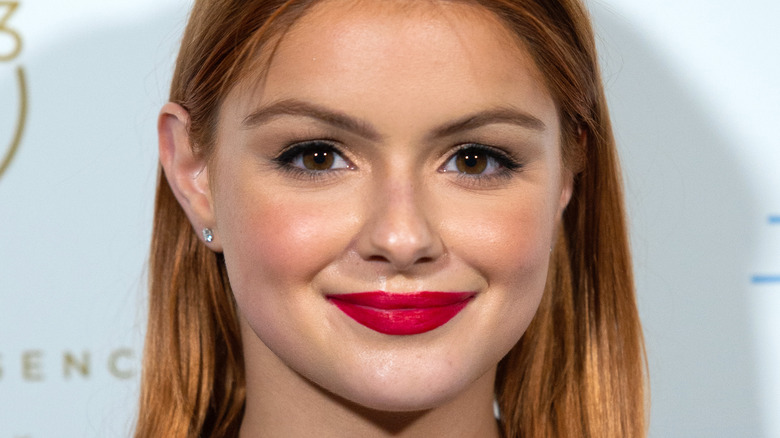 Amanda Edwards/Getty Images
Fans of "Modern Family" watched its young cast grow up for over a decade, including Ariel Winter, who played the middle child of the Dunphy family, Alex. Having started the show at just 11 years old (via USA Today), the actress is now in her mid-twenties. And while Winter is appreciative of what the show gave her in terms of a career, she described the experience as "a double-edged sword" on "Live with Kelly and Ryan" (via YouTube). "It's hard when you start something [that young], and everyone gets to see it over the years," she said, referencing how she's been both complimented and criticized for her appearance as a teen.
As Winter has grown older, the actress has found that she feels more comfortable and confident wearing makeup in certain situations where some wouldn't usually, like going to the beach. "I'm definitely a makeup at the beach person," she told Refinery29, "and I don't care if people think I look ridiculous ... whether I go natural or with makeup or in sweatpants, that's up to me."
Ariel Winter finds it hard to be positive about her body all the time
Ariel Winter occasionally shows her natural, non-makeup side on social media. But like she says, it's totally up to her as it's what she feels comfortable with. "People are so stressed out about how they're going to look in their bathing suits that they forget to go to the beach because they want to go to the beach," she told Refinery29, "which defeats the whole purpose. The beach should be a safe space."
But being positive and happy with your body can be difficult. "It's hard to be positive about your body all the time," Winter explained, noting the online abuse she received while on "Modern Family." "I know because I'm honest about my insecurities that people think I'm 100% positive about my body all the time, but I'm not. I get really uncomfortable too," she said. "But I just remind myself that this is the body I was given. This is who I am."
Winter often shares an appreciation for the little things her body does on Instagram, like how during quarantine, her freckles made a reappearance, as freckles often change with the season.
If you are struggling with an eating disorder, or know someone who is, help is available. Visit the National Eating Disorders Association website or contact NEDA's Live Helpline at 1-800-931-2237. You can also receive 24/7 Crisis Support via text (send NEDA to 741-741).
The actress isn't afraid of change, especially when it comes to her hair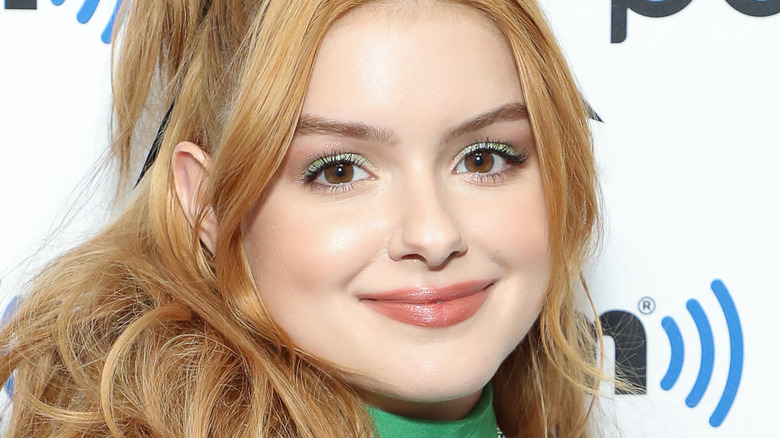 Arturo Holmes/Getty Images
Aside from sharing body positivity, Ariel Winter has shown she isn't afraid of change either. In 2020, she underwent an array of color changes with her hair, going from her natural brunette to a warm red and then platinum blonde (via Allure). There's nothing more joyous than seeing how different hair colors can change your features, which can make you feel like an entirely new person — which is something Winter experienced.
"I was definitely scared since it was such a big, huge hair change," she told PopSugar about the transition from brunette to red. "After it was done... I knew I liked it, but it was so drastic and I looked so different," Winter said. "I felt it didn't look like me – not in a bad way – but it was just something I had to get used to." Whatever her hair color, it's the first place she starts in her self-care routine. "If I don't have makeup on or haven't showered that day – if my hair is done I feel better," she added. "When my hair is done, or even just blow-dried, it really makes me feel a little bit better."