Olivia Newton-John's Net Worth At The Time Of Her Death May Surprise You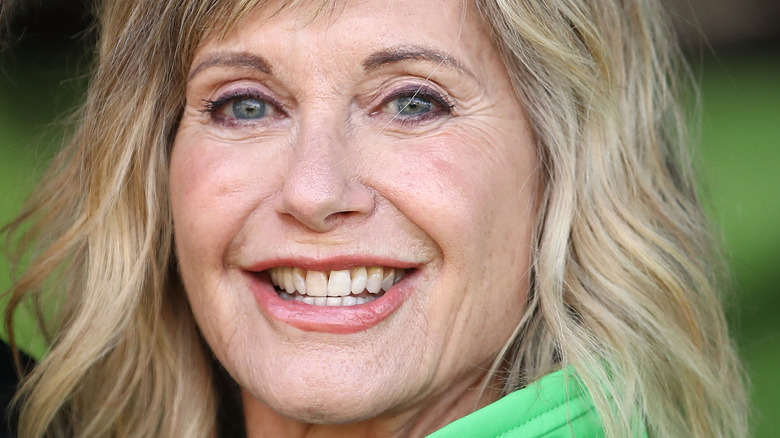 Scott Barbour/Getty Images
Beloved "Grease" star Olivia Newton-John has died, with her family confirming the sad news on the actress' Instagram Monday, August 8, 2022. Her husband, John Easterling, captioned her photo, saying his 73-year-old wife "passed away peacefully at her Ranch in Southern California this morning, surrounded by family and friends."
Years and years before this tragic day, the British-born star became a household name upon appearing as Sandy in "Grease," a film the BBC reported was one of the most successful movie musicals ever, earning a gross profit of $366.2 million per Celebrity Net Worth. A look at her IMDb reveals an astonishing career that began in the 1960s, but took off 1978, when Newton-John went from "Grease" to work in iconic films like "Xanadu," and create music that lives on to this day, notably the 1981 album "Physical."
Newton-John worked up until 2020 in TV and movies, while also continuing in her musical career. In fact, according to Celebrity Net Worth, Newton-John is one of the most successful recording artists of all time, having sold an incredible 120 million albums worldwide.
Those impressive stats aside, just how much the singer was worth at the time of her death will leave your jaw on the floor.
Olivia Newton-John made a lot of money but gave back as well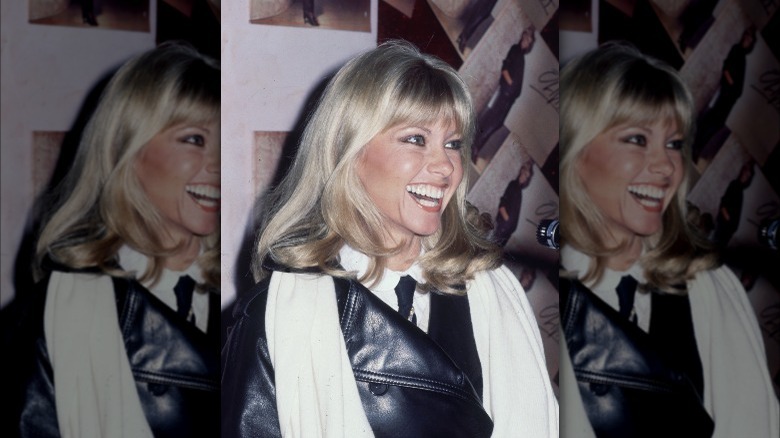 Hulton Archive/Getty Images
Olivia Newton-John was open about her breast cancer diagnosis, having first battled the disease in 1992. She took a liking to calling herself a "cancer thriver" (via People). As People reports, Newton-John seemed upbeat about her future just two years ago, saying about her cancer, which had metastasized, "I'm winning over it well and that's how I see it. I don't think about it a lot, to be honest."
But the actress launched an organization around plant-based cancer treatment, The Olivia Newton-John Foundation. The mission? "To realize a world beyond cancer." Indeed, although the star made an impressive amount of money in Hollywood, she believed in giving back, saying "I feel really positive and very excited about bringing this foundation and a lot of knowledge to people, and funding research to find out lots of answers — to find kinder treatments for cancer."
The star's personal life was marked by several relationships, including her 11-year marriage to Matt Lattanzi. Newton-John and Lattanzi would have a daughter, Chloe, before divorcing. The beloved actress later married John Easterling. 
She owned many multi-million dollar homes over the course of her life, including a Malibu property, as well as houses in Florida and Australia.
Given her wildly-successful career, and considering her past marriage and real estate holdings, the widely-adored star died with a very admirable net worth of $60 million, per Celebrity Net Worth.