Days Of Our Lives Director Explains What The Move To Peacock Means For The Soap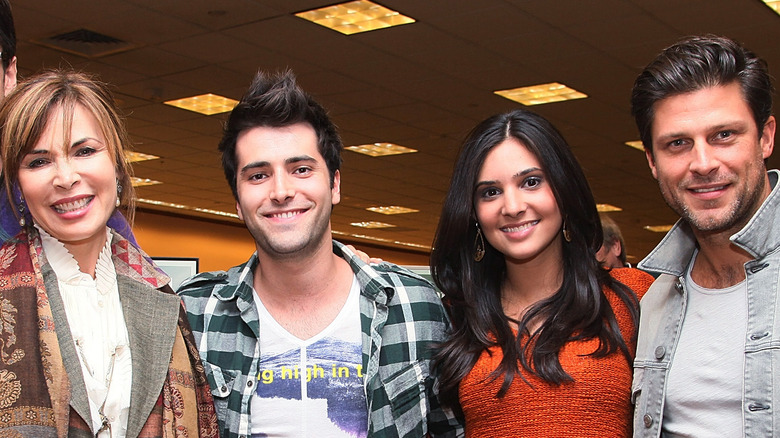 Gail Oskin/Getty Images
"Days of Our Lives" fans are still adjusting to the news that the long-running soap opera will be moving from its home on NBC to the network's streaming service Peacock. Over the years, the show has earned acclaim and been recognized with wins and nominations at multiple awards shows including the Emmys (via Sony Pictures). The soap has garnered recognition at the Prism and GLAAD Media Awards, per NBC. After more than 55 years on the network, the sudser will now exclusively exist on the streaming app, which requires a subscription to unlock all of its content. And some fans have spoken out in criticism over the move.
However, NBC Universal Television and Streaming chairman, Mark Lazarus, claimed that the decision was a good thing for fans and the show. "This programming shift benefits both Peacock and NBC and is reflective of our broader strategy to utilize our portfolio to maximize reach and strengthen engagement with viewers," Lazarus said, per NBC News. "With a large percentage of the 'Days of Our Lives' audience already watching digitally, this move enables us to build the show's loyal fanbase on streaming while simultaneously bolstering the network daytime offering with an urgent, live programming opportunity for partners and consumers."
Now, the soap opera's director is also speaking out about the change and being candid with viewers about what could be in store.
DOOL's director urged fans to follow the soap opera to Peacock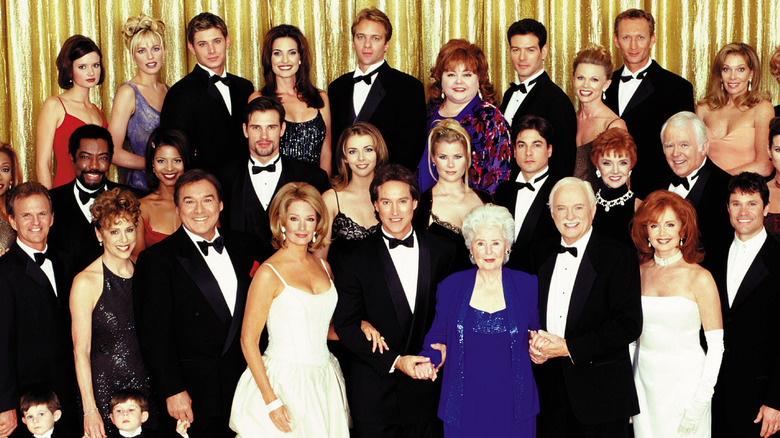 Getty Images/Getty Images
Scott McKinsey, the director of "Days of Our Lives," recently opened up to fans about how the soap opera may be impacted by the move. "There will be no perceptible change to the show as it moves from NBC to Peacock," McKinsey explained, per Facebook. "The show has not been canceled, and/or 'picked up' by Peacock. This is a big difference from the sad demise of ABC's ['One Life to Live'] and ['All My Children']. All of your favorite characters will remain on the show for the foreseeable future. In fact, the prospect of 'Days' remaining in production for the long term just increased as a result of this move. Without Peacock, 'Days' might have been numbered on the Network," he added.
McKinsey asked fans to consider subscribing to Peacock in September when the show makes the move. The director claimed that this will help the streaming service realize that fans are still supporting the soap. "In an effort to keep the show airing, I'm going to ask you a favor," he wrote. "Please consider signing on to Peacock for at least a month, near the date of September 12th, to demonstrate your interest in following 'Days' to its new platform. This will help solidify 'DOOL's' chances of remaining viable with Peacock."
Now it seems that fans will have a big decision to make about whether or not they'll following the show to Peacock.