Inside Olivia Newton-John's Enduring Friendship With John Travolta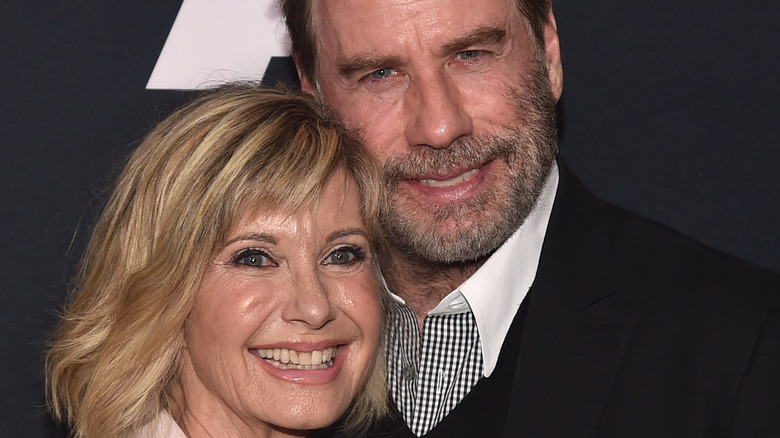 Alberto E. Rodriguez/Getty Images
Olivia Newton-John tragically passed away at the age of 73 following a long battle with cancer. Her passing was confirmed by her husband, John Easterling, who took to social media to share the news with her fans.
"Dame Olivia Newton-John passed away peacefully at her Ranch in Southern California this morning, surrounded by family and friends. We ask that everyone please respect the family's privacy during this very difficult time," he wrote. 
Newton-John became a household name following her performance as Sandra Dee in "Grease." Not only did she play the leading role, but she also sang some of the most beloved songs on the soundtrack, like "Hopelessly Devoted To You," and "Summer Nights."
The film was an instant hit when it debuted in June 1978 (per Deadline). It would remain a coming-of-age film for the generations that followed. Not only did the film transcend decades, but so did the friendship between Newton-John and her co-star, John Travolta.
The pair bonded during the filming of Grease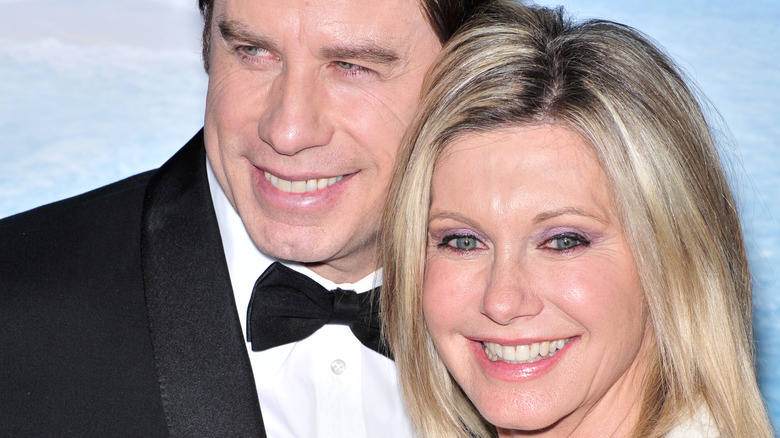 Featureflash Photo Agency/Shutterstock
Though "Grease" was filmed in the 1970s, the bond between its stars Olivia Newton-John and John Travolta was timeless (via People). They played love interests in the film and grew close during the filming process. Through the years, they remained a constant in each other's lives.
In 2018, Newton-John told People how the film changed her life. "We did something life-changing, making that film," she said. "[At the premiere] you got the feeling from the energy that something was happening. It was a huge response. I feel grateful to be a part of that and to have worked with him. We've stayed friends ever since."
The pair shared how much they relied on each other after the filming experience. "[In tough times] John always reaches out to me," Newton-John said, and Travolta added, "When you share that kind of meteoric success — and nothing has been able to exceed it — you share a bond. I've been through her having a child, getting divorced, losing her sister. She's been through my getting married, having children. It's wonderful and full of shared memories."
Travolta showed his devotion to Newton-John first-hand when she was dealing with her third cancer diagnosis. He told Us Weekly, "She looks fantastic! I'm so proud of her. I mean, have you ever seen anyone look like that?"
Travolta made a heartfelt tribute to Newton-John following her passing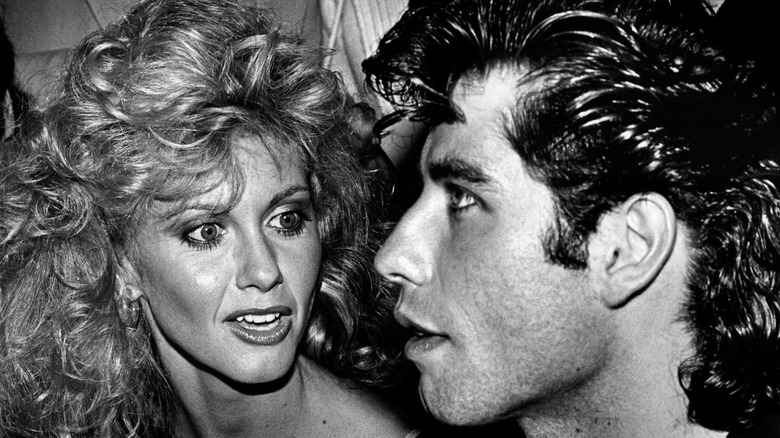 George Rose/Getty Images
When the news that Olivia Newton-John had tragically passed away, John Travolta was quick to post a heartfelt memorial for his beloved friend and co-star. He was one of many celebrities to share sweet posts honoring the actress, but the one he wrote arguably touched "Grease" fans the most.
Travolta posted a photo of Newton-John on Instagram with the caption, "My dearest Olivia, you made all of our lives so much better. Your impact was incredible. I love you so much. We will see you down the road and we will all be together again. Yours from the first moment I saw you and forever! Your Danny, your John!"
Outside of "Grease," the pair worked together on another film in the 1980s titled "Two of a Kind," where Travolta gushed, "Olivia's quite a ­spectacular human being. She's worthy of good friendship," (per People). Their friendship was certainly special, as it endured through the decades.