What General Hospital Fans Really Think Of A Cody And Britt Pairing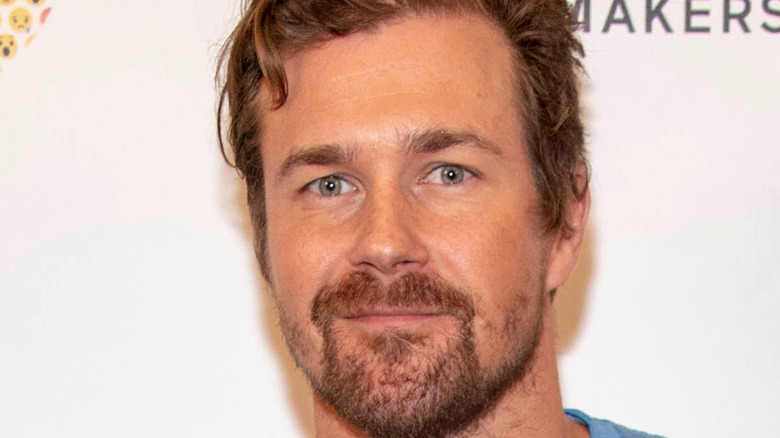 Eugene Powers/Shutterstock
Actor Josh Kelly's mystery role on "General Hospital" was revealed when his new character, Cody Bell, arrived in Port Charles by parachuting onto the MetroCourt hotel's rooftop and accidentally knocking Dr. Britt Westbourne (Kelly Thiebaud) into the pool (via Soaps She Knows). Once the ruckus settled down and he laid eyes on Britt, Cody was immediately enamored with her. The feeling was not mutual, though. Cody had been hired by dating website Society Setups as a publicity stunt to land in the pool at the dating app's social party gathering of website members. Per Soap Hub, Britt was drunk and pontificating about the pointlessness of dating when the skydiver landed on her.
According to Soaps She Knows, Computer guru Damian Spinelli (Bradford Anderson) created Society Setups using sophisticated algorithms that may not necessarily be 100% legal. Cody, infatuated with Britt, found this out and bribed Spinelli to set him up with Britt or he would release the information. Spinelli did so, and Cody had a chance to go on a date with Britt, but in his over-exuberance to impress her, he blew it (via Soap Opera Spy). Although Britt outwardly proclaimed that she had no interest in Cody, the mystery man managed to charm her into a second date. The site also reports that Spinelli tried to warn Britt that Cody was a dangerous man.
Fans took to social media to share their thoughts about whether or not Britt and Cody would make a good couple.
Fans were brutally honest about the pairing of Cody and Britt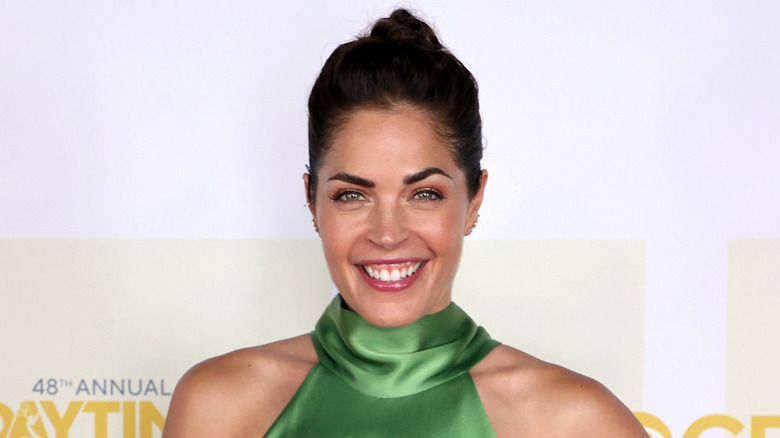 Kevin Winter/Getty Images
The official "General Hospital" account tweeted, "Spinelli has a dire warning for Britt," and fans against this pairing immediately responded. One simply stated, "Listen to Spinelli Britt!" Another wrote, "There is seriously no good reason for Britt to have anything to do with this Cody person. He's basically stalking her!"
While the response was overwhelmingly negative, there were some positive replies including one fan who tweeted, "He may not had anyone to love but Britt touch him in a way no other women have and he don't know how to communicate with Britt he might had a messy up child hood like Britt did." Another fan responded with, "You know, you guys say you want more romance on the show but you're failing to miss Britt and Cody are the classic contemporary romance novel story. Couple meet in an unconventional, annoying way. Instant dislike by one party."
Speculation abounds about Cody Bell's identity. Cheat Sheet theorized Cody Bell might be related to former Port Charles resident, Katherine Bell (Mary Beth Evans). When Dante Falconeri (Dominic Zamprogna) mentioned that villain Caesar Faison (Anders Hove) was Britt's father, Cody seemed very familiar with him. Since Britt Westbourne went on the run with her father years ago, Celebrating the Soaps speculated that Cody is actually a WSB agent investigating her.
While Cody and Britt aren't one of the most loved couples on "GH," time will tell whether that changes.