Andrew Yang's Unexpected Take On The Trump FBI Raid Has Twitter Divided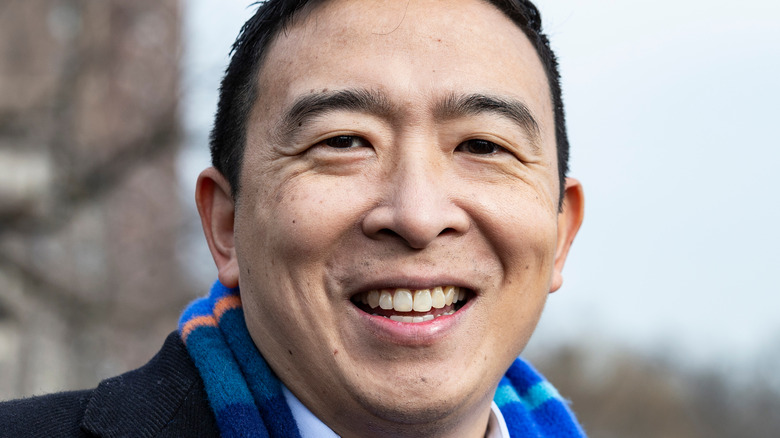 lev radin/Shutterstock
The news that FBI agents had raided former president Donald Trump's Mar-a-Lago home hit newswires last night. In response to the raid, which Reuters called "unprecedented," the likely 2024 candidate said in a statement that his Florida property was "under siege, raided, and occupied by a large group of FBI agents" (via NPR). The controversial Republican added, "After working and cooperating with the relevant government agencies, this unannounced raid on my home was not necessary or appropriate."
Conservative allies soon spoke out against the raid, which Politico noted was "the most aggressive law enforcement action ever taken against a former American president." Among the outraged supporters was Florida Governor Ron DeSantis, who tweeted that the attack was clearly politically-motivated and biased. Likewise Florida Senator Marco Rubio defended Trump and tweeted a stern message to President Joe Biden. "Biden is playing with fire by using a document dispute to get the @TheJusticeDept to persecute a likely future election opponent," he said in part.
But on the other side of the aisle, Democrats are conspicuously quiet about the shocking incident, with the exception of a former rival of the past commander-in-chief.
Andrew Yang thinks the FBI may have made a mistake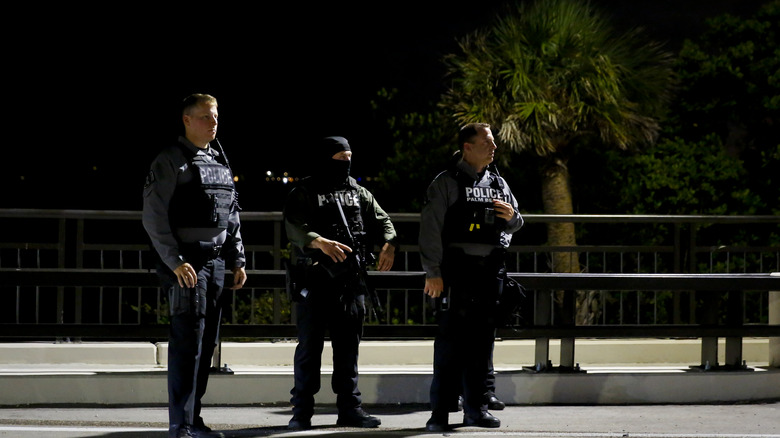 Eva Marie Uzcategui/Getty Images
Andrew Yang ran for president in 2020 as a Democrat, although he is now behind a new movement called the Forward Party, and as he openly admits, is no Donald Trump fan (via Newsweek). However, the politician took to Twitter to voice concern over the FBI raid at Mar-a-Lago, much to the chagrin of some social media users.
"I want him as far away from the White House as possible," Yang intoned about Trump in his divisive Twitter post. "But a fundamental part of his appeal has been that it's him against a corrupt government establishment. This raid strengthens that case for millions of Americans who will see this as unjust persecution," he went on to declare.
Yang's post was one of a series of now-viral tweets denouncing the actions of the FBI. He also quoted a Politico piece that shared the opinion of a legal expert who felt this potential law enforcement faux paus could bolster Trump's chances of being re-elected in 2024.
And then, Twitter promptly exploded with reaction.
Everyone seems to agree the FBI raid motivated Donald Trump's base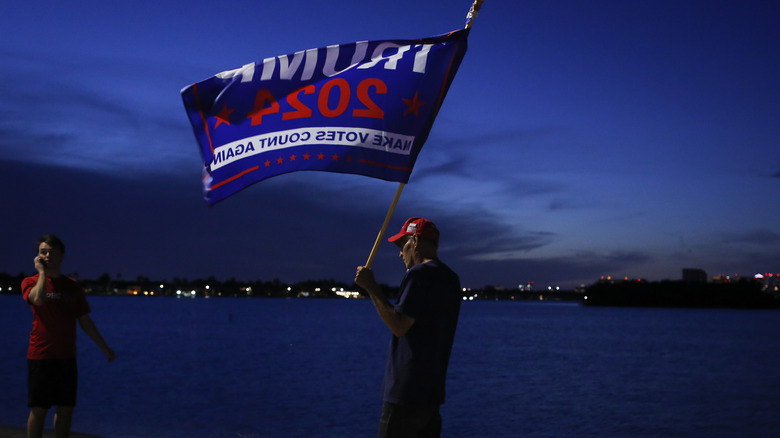 Eva Marie Uzcategui/Getty Images
Some Twitter users quickly decried Andrew Yang's tweets, with one person detecting a hidden agenda. "Here's a former presidential candidate making the argument that a president should be above the law," the individual commented.
Meanwhile, other takes included that Yang's Forward Party is clearly against the rule of law. Mostly commenters were engaged in debating whether any laws had been broken and if the raid was lawful or not. 
A prevailing theme was agreement that the FBI had "invigorated" Trump's base by raiding his home. And even folks who didn't like what Yang said reluctantly agreed with his takeaway that the raid only served to motivate Trump supporters to vote for him next fall. "Sad, but true," one such person noted.
However, countless other Twitter users blasted the would-be 2024 presidential candidate for the Forward Party for being in the bag for Republicans based on his support of Trump after this highly-schismatic event.
Finally, one person tweeted, "You're going to get heat from the lefties because of this tweet but you are 100% correct."