How The August 11 Full Moon Will Affect You If You're A Gemini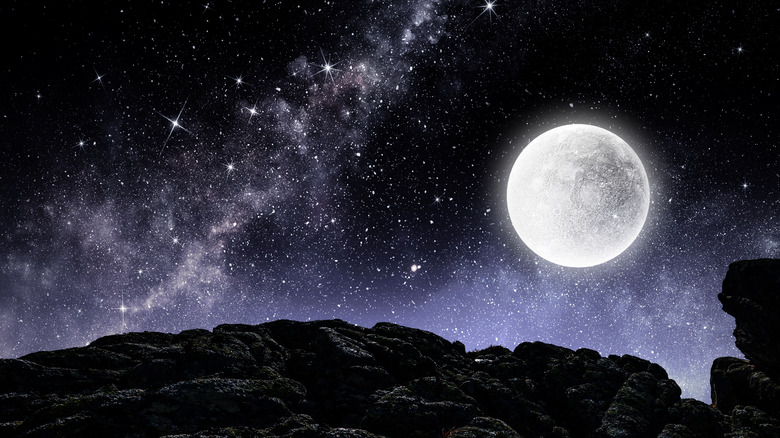 Sergey Nivens/Shutterstock
Members of the zodiac should get ready for a very powerful full moon on August 11. The lunation falls under the sign of Aquarius and is also a supermoon. This marks the third supermoon in a row and the final one of the year (via Bustle). August's full moon has been dubbed the Sturgeon Moon due to the time of year when the sturgeon fish are a popular catch in the Great Lakes and Lake Champlain, per The Old Farmer's Almanac.
This lunation is said to be a great time to do some reflection on your life and be thankful for all of the blessings that surround you. "This moon symbolizes gratitude for the bounties of nature, and asks us to step into the flow and appreciate the fruits of all seasons and the unique beauties of the cycles of life," astrologer WaxyJo tells PopSugar.
According to Vogue, there are many ways to work with the energy of a supermoon, including making moon water to drink during manifesting or to mix in your everyday beverages and charging your crystals. Other full moon ceremonies included creating an altar, taking a bath, journaling, and asking for blessings.
If you're a Gemini, now may be an ideal time to tap into your spiritual side. 
Geminis should focus on personal growth during the full moon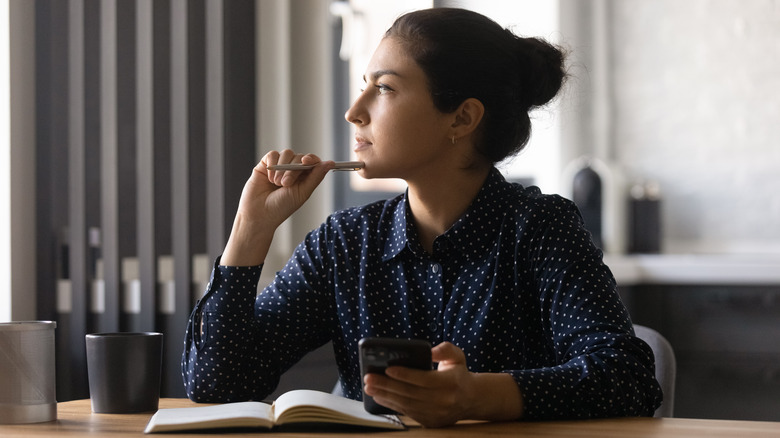 fizkes/Shutterstock
For those born under the sign of Gemini (May 21 to June 20), you may find yourself looking for some change during the full moon on August 11. According to Bustle, Geminis may feel a strong motivation to change things up in their lives and possibly tap into their spiritual side a bit more. Now could be the right time to step outside the box and figure out what really makes you happy. Once you've got that down, you'll be able to plan out the steps to make all your dreams come true.
Woman & Home notes that the full moon falls into Gemini's ninth house of higher learning and could have the air sign questioning the things that they once prioritized. So, the sign should look to seek answers to any questions that have been on their mind and learn as much as they can about anything they're feeling passionate about during the lunation. Now may also be a great time to enroll in a class you've been wanting to take, or simply research a topic that's been on your mind. The sky is the limit when it comes to your interests and curiosity.
InStyle adds that Geminis should follow their feeling for adventure and not be afraid to focus on personal growth during the lunation.
Geminis may crave alone time during the full moon on August 11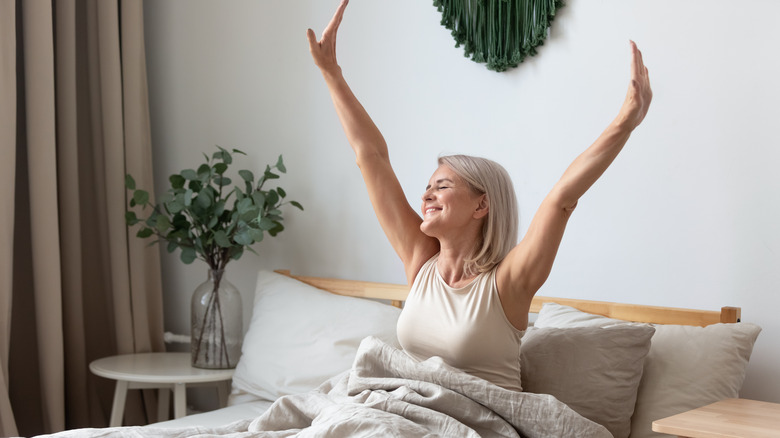 fizkes/Shutterstock
Since Geminis may be doing a lot of self-reflection during the full moon on August 11, the air sign may feel like closing themselves off to the world and spending some time alone. While Geminis are known for being very social and enjoy spending time with their loved ones, their personal growth mindset may have them craving some silence and solace during the lunation, per Allure. The full moon has a reputation for creating high emotion, intensity, and drama, so if you feel that staying inside is the right move for you, listening to your intuition is likely a good idea.
However, Geminis shouldn't completely ignore the most important people in their lives during the full moon. PopSugar suggests carving out a bit of time to call or text your closest friends and family members and let them know exactly how special they are, and how much you appreciate having them in their lives. "This moon brings out the sentimentality in you," astrologer WaxyJo tells the outlet.
It appears that Gemini will have a lot to think about during the full moon. This lunation is going to be a powerful one with tons of energy, so be sure to use it to your advantage and get the most out of the supermoon vibes.