Olivia Newton-John's Final Interview Revealed How She Really Felt About Leaving This World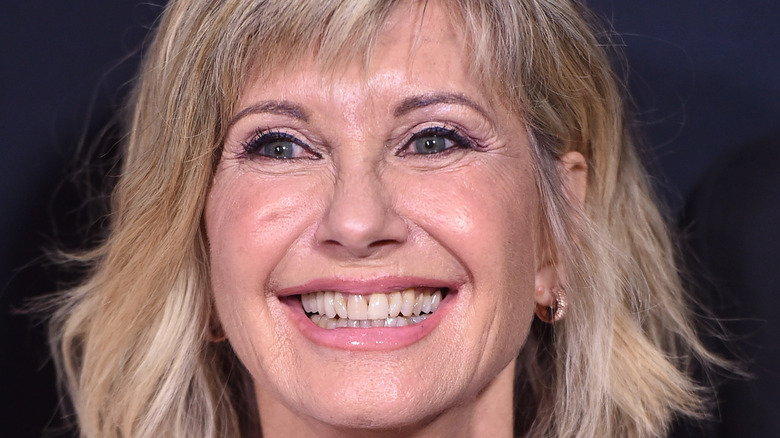 Alberto E. Rodriguez/Getty Images
Olivia Newton-John, the cultural icon who played the legendary role of Sandra Dee in the film "Grease," tragically died on August 8. The news was confirmed by her husband in a touching post on Facebook. 
"Dame Olivia Newton-John passed away peacefully at her Ranch in Southern California this morning, surrounded by family and friends. We ask that everyone please respect the family's privacy during this very difficult time," her husband, John Easterling, said in his statement. "Olivia has been a symbol of triumphs and hope for over 30 years sharing her journey with breast cancer."
The remarkable actress and "Physical" Grammy-Award-winning singer passed away from cancer complications at 73 years old. Social media has been filled with heartfelt words in memory of Newton-John from both celebrities and fans alike. Aside from heartfelt memorial posts, moments from Newton-John's life are resurfacing online, including a look at how she felt about her time on earth ending in what no one expected to be her final interview.
Newton-John had a beautiful perspective on leaving this world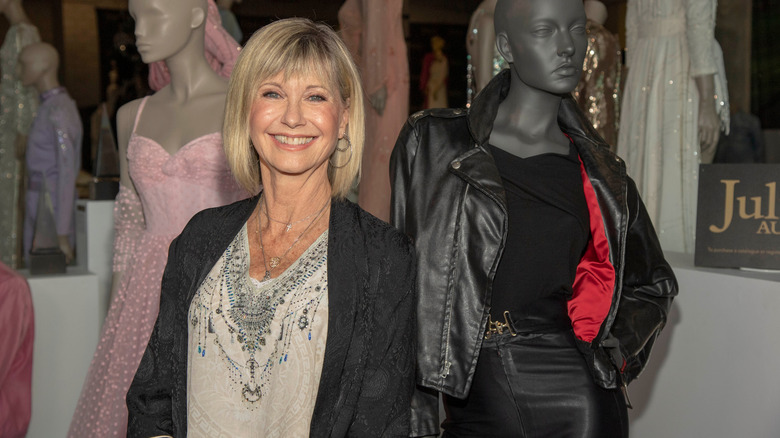 Eugene Powers/Shutterstock
In one of her final interviews, Olivia Newton-John spoke on the "A Life of Greatness" podcast hosted by Sarah Grynberg. In the episode, the actress opened up about the difficulties she had while pregnant with her daughter, Chloe Lattanzi.
She told Grynberg, "I remember when I was pregnant with Chloe, and I was close to losing her," adding, "I went to bed and asked God to save her and if he did, I would say the Lord's Prayer every night for the rest of my life and so I have."
This conversation prompted Grynberg to ask if she had ever contemplated her own death. Newton-John responded, "I have quite a few times that it was a possibility sooner than I wanted it." She continued, "We all know we are going to die... I think we spend our lives denying it. It's extremely personal. I find it hard to put into words, I feel we are all part of one thing, I have had experiences with spirits or spirit life and felt the spirit world and have heard things, that I believe there is something that happens."
Having dealt with cancer on and off for nearly 30 years, it's no surprise that Newton-John had to confront thoughts of her own death earlier than she had wished (via USA Today). However, it seems she was at peace with the thought of dying. She told the publication in 2018, "I am strong and I am back and I'm feeling good and loving every minute."