Here's What Sarah Hyland Looks Like Going Makeup Free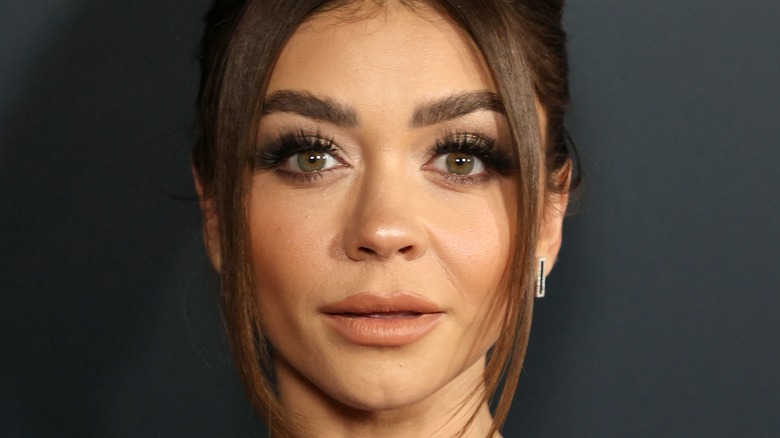 Kevin Winter/Getty Images
For Sarah Hyland, the actress had already moved past her awkward teen phase by the time she starred in "Modern Family." Unlike her younger on-screen siblings, Ariel Winter and Nolan Gould, Hyland started in her late teens and finished as she turned 30. "I'm very grateful for having been on the show for those formative years," she told Seventeen. Spending that portion of her life on the show taught her to be focused on her work and herself rather than other people's perceptions of her. "I guess my biggest lesson would be focus on what you're doing and don't get distracted by the little things," she explained. 
Speaking of "the little things," Hyland is a stickler for the "less is more" approach in life, too — especially in her makeup and skincare routines. "Once you're able to start feeling comfortable in your own skin, you'll feel more comfortable in yourself," the actress told Marie Claire.
Sarah Hyland has always been candid about her health struggles
Sarah Hyland is very comfortable with her skin, regularly sharing makeup-free selfies on Instagram with her over 9.5 million followers. When it comes to taking care of her skin, a good routine brings Hyland the most joy. "Skin care is something that I can control, whereas other things in my life health-wise, I have not been able to control," the star explained to Refinery29, referring to kidney dysplasia — a condition she was diagnosed with as a child (via People). "Being a two-time kidney transplant recipient, you want to treat your body as well as you can," she said. 
Hyland has had two kidney transplants after her body rejected the first, which she was given by her father. The actress battled through this during "Modern Family," and as a result, doesn't remember filming specific episodes. "I was so exhausted all the time," she said on the "Quitters" podcast. "I would be on-set and would be filming, and I would be dead asleep, my head on the table."
The actress makes sure to prioritize these steps in her skincare routine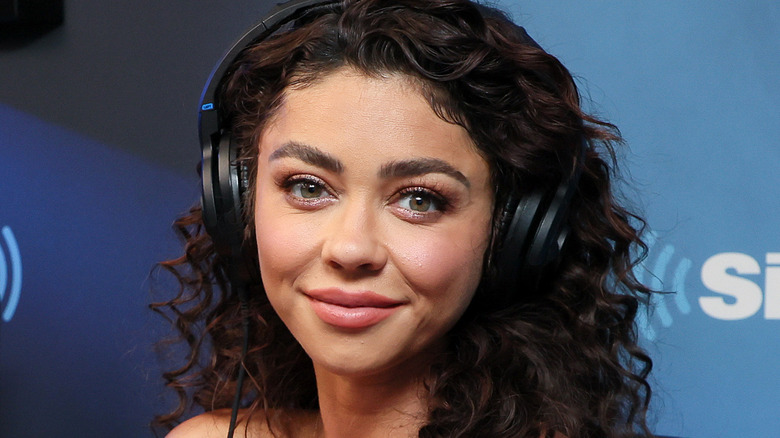 Dia Dipasupil/Getty Images
The "Modern Family" star powered through her health struggles and maintains a minimalistic skincare routine that always includes a dose of vitamin C. "I really noticed the difference with ... vitamin C for brightening my skin," Sarah Hyland told Seventeen. "Having to wear makeup all the time for work can be really hard on my skin and I feel like once the makeup gets taken off, I look and I'm like, 'Oh, it's just so dull.'"
Hyland also takes the time to treat her skin when it's dry and irritated, with her go-to product being Aquaphor. "I discovered it on the set of 'Modern Family' and had never heard about it before," she told Cosmopolitan. "It's really great for a lot of purposes." On top of that, she always makes sure to prioritize moisturizing. "Whatever kind of skincare products you use, if you don't moisturize nothing's really going to be good enough for you," she told Marie Claire.