What Olivia Newton-John's Daughter Posted Right Before Her Death Holds New Meaning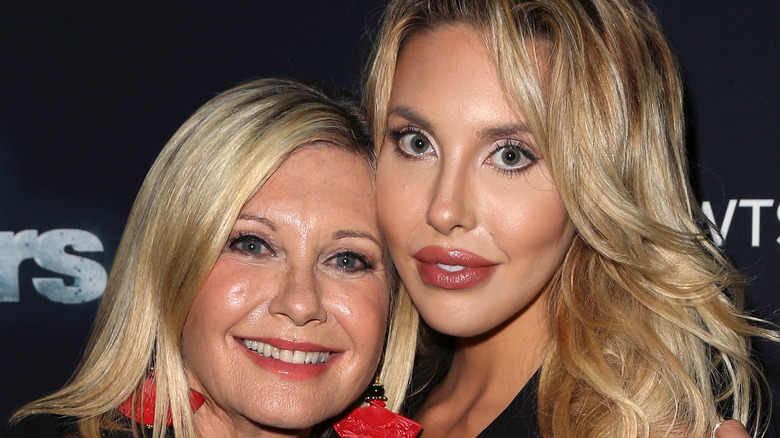 David Livingston/Getty Images
Australian singer and actress Olivia Newton-John died on Monday, August 8, 2022, at her home in Southern California. Tributes from the 73-year-old's family, friends, and co-stars later flooded in, including "Grease" alumni John Travolta and Didi Conn (via Us Weekly). Newton-John's daughter and only child, Chloe Lattanzi, shared how the star was her "lighthouse" and "safe place" in a tribute posted on August 9 (via Instagram). "It has been an honor and continues to be my honor to be your baby and best friend," she wrote. "You are an angel on earth and everyone touched by you has been blessed. I love you forever my life giver, my teacher, my mother."
Lattanzi had only recently moved to Southern California from Portland, Oregon, with her fiancé James Driskill to live with Newton-John on her ranch (via Daily Mail). Regularly posting photos of them together on Instagram, Lattanzi shared a touchingly beautiful moment between the two just days before her mom's death, further signifying how much she meant to her.
Olivia Newton-John and her daughter Chloe Lattanzi shared a deep bond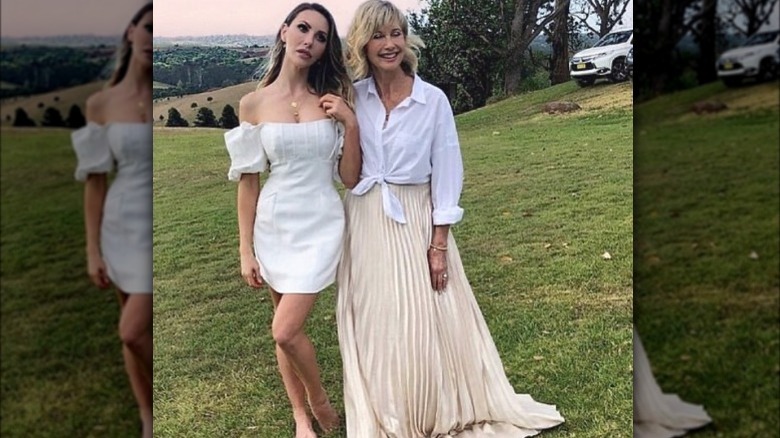 Instagram
On Saturday, August 6, 2022, Chloe Lattanzi shared a photo on Instagram of the mother and daughter in a field, both dressed in white. "I worship this woman. My mother. My best friend," Lattanzi captioned the photo, which captured Newton-John's infectious grin. The two shared an immeasurably close bond and would regularly speak together in interviews. They've also sung two songs together — "You Have to Believe" in 2015 and, most recently, "Window in the Wall" in 2021 (via Hollywood Life).
Lattanzi was there every step of the way during Newton-John's battle with cancer. "She's always been wonderful and there for me and it's been wonderful, because the roles have reversed and she's helping me," Newton-John told Hollywood Life in 2019, explaining that she loved nothing more than spending time with her daughter and husband, John Easterling, on her Southern California ranch. "Right now, I'm just enjoying being at home with my daughter, with my animals, with nature, and just being, and loving that experience," she said.
Newton-John's extended family is very proud of Chloe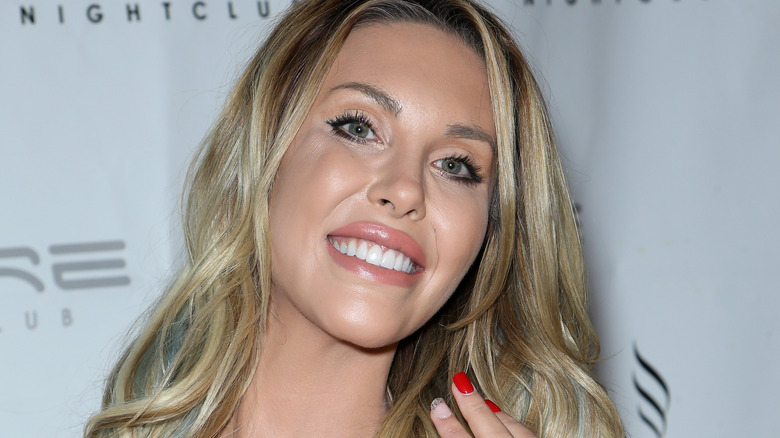 Gabe Ginsberg/Getty Images
Other than on social media, Chloe Lattanzi hasn't spoken publicly about her mother's death. But her cousin, Totti Goldsmith, has. Speaking to "Today" on Aug. 9 (via YouTube), Goldsmith spoke candidly of Olivia Newton-John's final moments and revealed how Lattanzi has been dealing with the loss. "Chloe has been amazing and really strong and so in her heart," she said. Goldsmith expressed relief that Newton-John made it home to her Southern California ranch to pass with her family by her side. "It was really touch and go if that was going to happen," she revealed, adding that she can now "feel her peace."
"I can feel it so strong, so she's out of pain which is a massive relief for all of us who loved her so much." Speaking on the "A Life of Greatness" podcast in 2021 (via Daily Mail), Newton-John spoke of what she hoped may happen in the afterlife and how she hoped "the energies of the people you love will be there." The star hoped "all the love will be there" and that she was "sort of looking forward to that, not now, but when it happens."