Michelle Obama Pens A Touching Tribute To Serena Williams Following Retirement News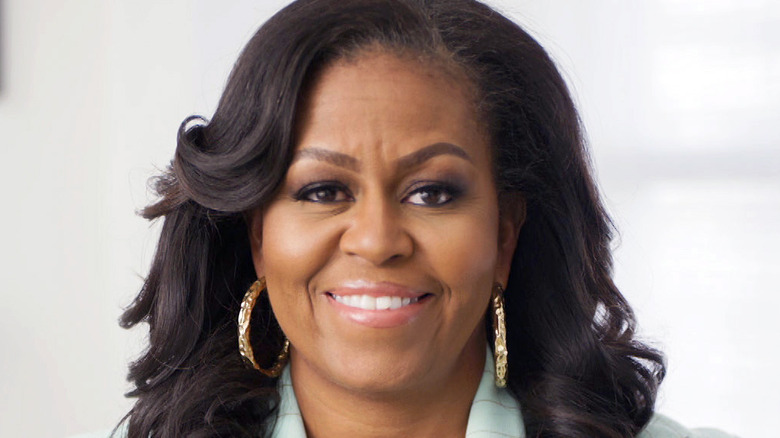 52nd Naacp Image Awards/bet/Getty Images
Any sports fan knows that a professional athlete's career is typically a limited one. Most consider themselves lucky if they're still at the top of the game in their late 30s or early 40s, and many don't even last that long. Still, Serena Williams's decision to step away from tennis came as a shock to fans who were hoping to see her play for at least a few more years. The celebrated court queen has decided to leave the game; she didn't set a definite date, but she suggested she may hang up her racket either before or after the 2022 U.S. Open in New York.
Williams isn't entirely at peace with this decision. As she explained to Vogue in the article she wrote announcing her retirement, "There is no happiness in this topic for me." Her choice, she says, was based on her shift in priorities: For one, she wants to focus on her new venture capital firm, Serena Ventures; secondly, she and her husband, Alexis Ohanian, want to have a second child. "I don't want to be pregnant again as an athlete," she wrote, recalling she pushed herself to compete during and after her pregnancy with her daughter. While Williams regrets that she wouldn't have had to make this choice if she were a man, she's facing reality. "I'm turning 41 this month, and something's got to give," she said.
The news was met with support and good wishes from legions of fans — including one very famous one.
Michelle Obama thanked Serena Williams for being a great athlete and role model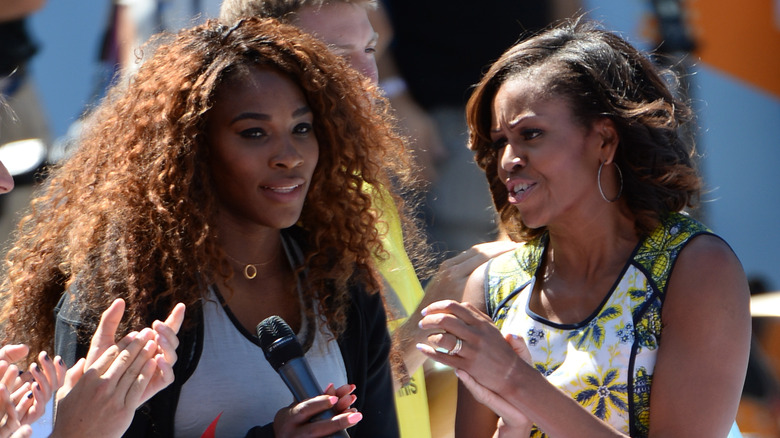 Uri Schanker/Getty Images
Former first lady Michelle Obama has crossed paths with Serena Williams a number of times, including at the 2012 London Olympics and the Australian Open. Both women are barrier-breakers in their own right, so it stands to reason that they would connect. "I've always admired the honesty that Serena Williams brings to everything she does," Obama wrote in 2021, noting the tennis star's grace after her defeat to Naomi Osaka.
When Williams announced her intention to bring her career to a close, Obama took to Instagram to share a series of photos of the two of them together, including two taken at the White House. Her caption read, "Serena, thank you for everything that you've done to break barriers and to be a positive light in this world. We've all watched you wear the crown of greatness with the kind of humility, grace, and integrity that all of us can aspire to. It has meant so much to follow your journey as an athlete, as a mother, as a business leader, and more. I wish you the best as you evolve into this next chapter. And please know that I'll always be cheering you on!"
The heartwarming message quickly drew over 150,000 likes, along with dozens of approving messages. "Women cheering on women. Breathtaking," said one. Another agreed: "I love women acknowledging their past whilst embracing their future. Knowing when to let go is all-powerful. Go Serena."