Sigourney Weaver's Secret To A Long And Happy Life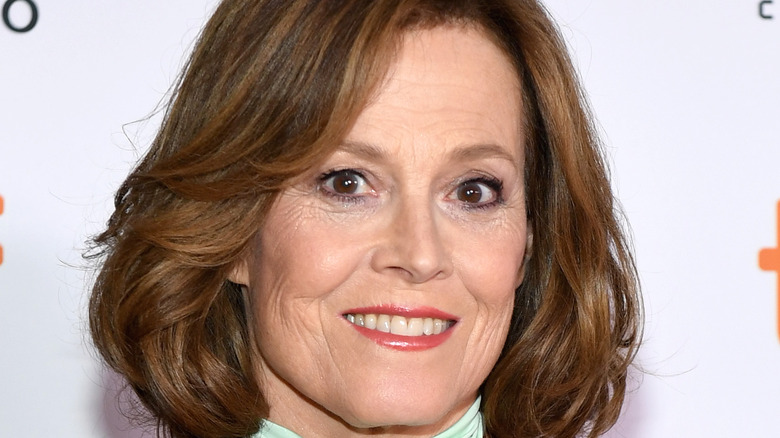 Sonia Recchia/Getty Images
Perhaps best known for her genre-breaking performance as Ellen Ripley in the "Alien" franchise, Sigourney Weaver's legacy as an actress has been well-established. 
After being nominated for an Academy Award for her sequel performance in "Aliens" (per The New York Times), she made history in 1988 by becoming the first person to earn two Golden Globes for acting in the same year, winning Best Actress in a Drama for "Gorillas in the Mist" and Best Supporting Actress for "Working Girl." She was also nominated for an Academy Award for each performance.
Since then, Weaver has assumed a variety of roles, appearing in films such as "Copycat," "Holes," "The Village," and "Avatar" (per The Guardian). With a career that doesn't seem to be slowing down anytime soon, fans of Weaver might wonder about her secret for maintaining happiness through her continuing years in the spotlight.
Sigourney Weaver fearlessly faces aging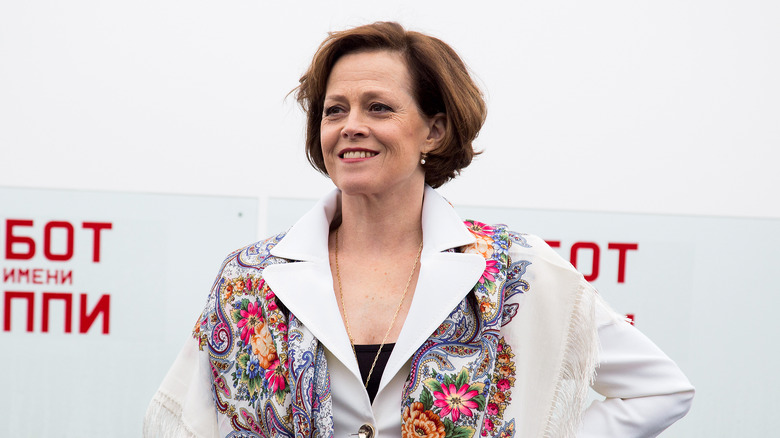 magicinfoto/Shutterstock
Sigourney Weaver's secret to a long and happy life comes from her approach to aging. Her secret isn't a product, like an anti-aging facewash. It's about maintaining a positive perspective on age. "I like getting older," Weaver said, per People. "There's nothing more inspiring to me than a woman in her 70s who's full of life and still useful."
Her confidence in her career regardless of her age is another way that Weaver fearlessly faces aging. "People are going to hire me because I'm Sigourney, not because I'm five years older or younger," she quipped, per The Hollywood News.
She appears to be right. At 72, Weaver continues to appear in new projects, including the TV series "The Lost Flowers of Alice Hart," the movie "Ghostbusters: Afterlife," and the upcoming film "The Good House" (via IMDb).
The actress will play a teen in the upcoming Avatar sequel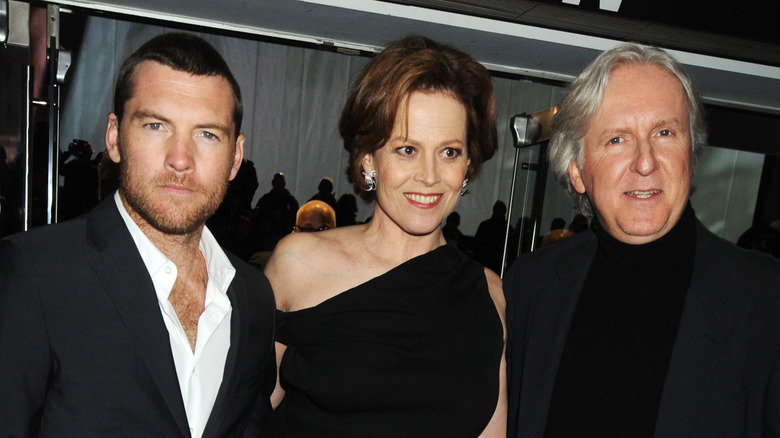 Dave M. Benett/Getty Images
Sigourney Weaver's attitude about aging is especially relevant to her upcoming role in "Avatar 2." Although she played Dr. Grace Augustine in the first movie, which made box office history in 2009, she will not be reprising that role. Instead, the actress is set to star in the sequel as a new character, the adopted teenage daughter of the film's main couple, Jake and Neytiri (per Empire).
Weaver will be playing a Na'vi, a blue-skinned creature indigenous to the movie's fictional planet of Pandora (per Looper), through the art of motion capture — which will allow her to assume the part with no issue.  
The actress' willingness to play such a young role is obviously fueled by the confidence she feels regarding her age. And we imagine that director James Cameron's trust in her abilities helps matters, too.
With this news, it's clear that Weaver's secret to a long and happy life is paying off.