The One Aspect Of The FBI Raid That Has Twitter Seriously Confused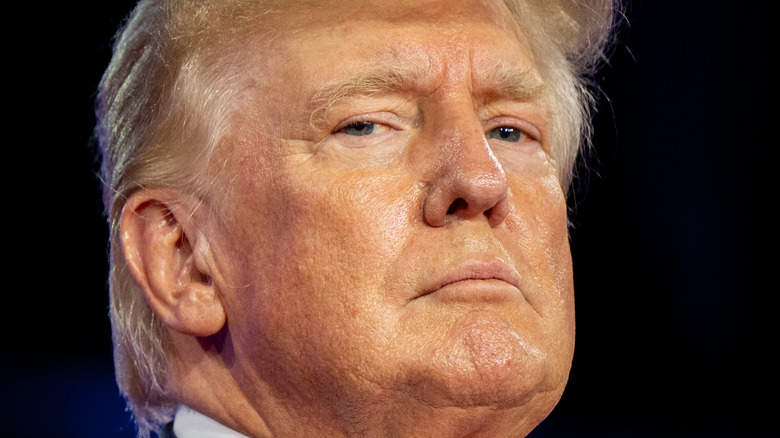 Brandon Bell/Getty Images
The FBI's raid of Donald Trump's Mar-a-Lago estate saw at least 30 agents entering the home to pore over its contents. Among the search areas they concentrated on were the basement, where the former president allegedly stored boxes with contents taken from the White House and a safe that was reportedly broken into (via New York Post). Another important place the FBI was sure to search? Melania Trump's closet.
The former first lady's wardrobe was reportedly of great interest to agents who were tasked with taking inventory of the Trump estate. The puzzling choice to spend time traversing the well-heeled former model's collection of clothing and shoes seems odd given that the search warrant issued allegedly centered around documents from the time when the businessman-turned-politician was in office (via NPR). Ultimately 15 boxes were removed from Mar-a-Lago.
So did the FBI hope to uncover and remove for posterity the controversial "I Really Don't Care, Do U?" jacket Melania sported during the couple's tenure in the White House? Of course, we jest, but why did the agents' raid include an inspection of the closet of the mom of one? Twitter, hot of the heels of bashing the former first lady after news of the raid broke, is also deeply confused.
Melania Trump's closet raid is the talk of Twitter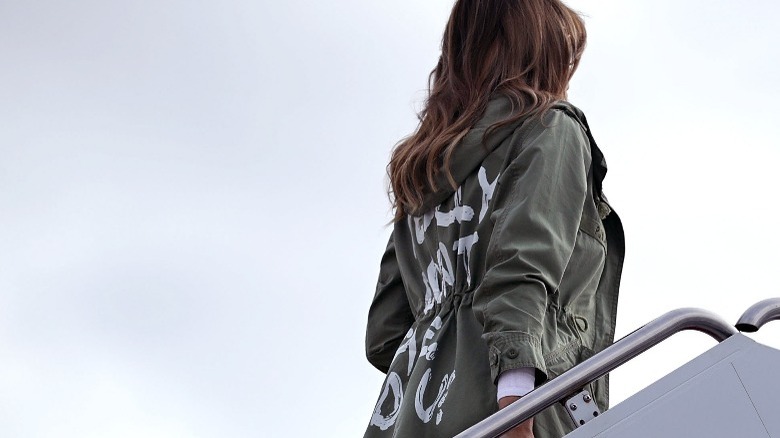 Chip Somodevilla/Getty Images
While we still don't know for sure what the FBI was looking for during its 9-hour search of the Trump estate, Twitter was scratching its head as to why Melania's closet was of interest to the 30 agents on hand. One person joked they were hoping to find "classified documents sewed into designer dresses and presidential records taped to the bottom of her Louboutins."
"Never know when you'll find illegal records in the thong drawer!!" tweeted someone else. Likewise, another observer had a little fun with the incident and teased that Jill Biden and Melania don't seem to wear the same dress size, making the decision to raid the closet impractical.
Many Twitter users felt similarly to the person who called the wardrobe search "an abuse of power." Worse yet, other people opined that going through her closet caused the FBI to lose credibility.
Meanwhile, in a new statement, Donald Trump said in part his family had "become the targets of an unfounded, politically motivated Witch Hunt supported by lawyers, prosecutors, and the Fake News Media" (via New York Post).