Days Of Our Lives' Martha Madison Reveals Why She's Reveling In Belle And Shawn's Split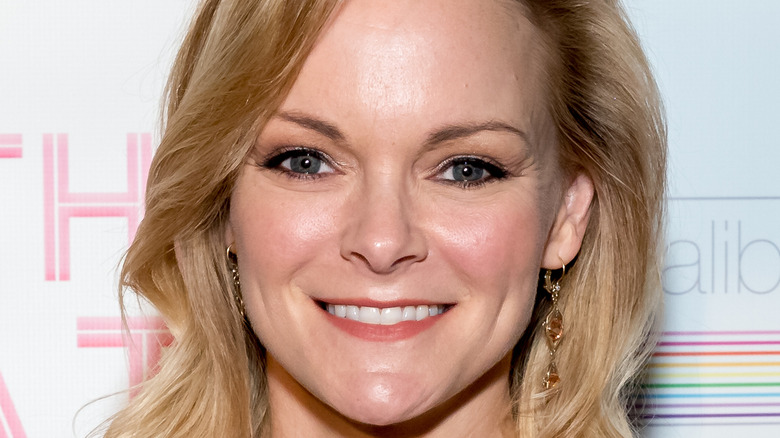 Greg Doherty/Getty Images
According to Moms, soap operas continue to thrive decade after decade because they offer escapism, an almost voyeuristic look into other people's lives, and can also help increase familial bonds when families watch them together — especially from generation to generation. Because the problems on soaps can be so over-the-top, it can sometimes make viewers' real-life problems seem miniscule in comparison.
In addition to melodrama, mysteries, tackling real world issues, great villains, and many of the classic soap tropes like amnesia, these shows have kept fans engaged for decades. Romance has been a key part of soaps from the beginning and is still a major part of today's existing shows, especially the rise of the supercouple (via Fascinate).
NBC's "Days of Our Lives" has had its shares of supercouples and one of the relationships most beloved by fans is that of Shawn Brady (Brandon Beemer) and Belle Black (Martha Madison). Shawn and Belle have had their fair share of ups and downs.
Per Soap Central, Madison took on the role of Belle in 2004 and has played it ever since. Belle has been through a lot of paternity issues, dealt with her mother Marlena Black (Deidre Hall) being possessed by the devil, and turned to EJ Dimera (Dan Feuerriegel) for comfort in a dark time after splitting up with Shawn (via Soaps in Depth).
Madison recently explained why she's enjoying the break up of this iconic and fan favorite couple.
Martha Madison loves trying new things as an actor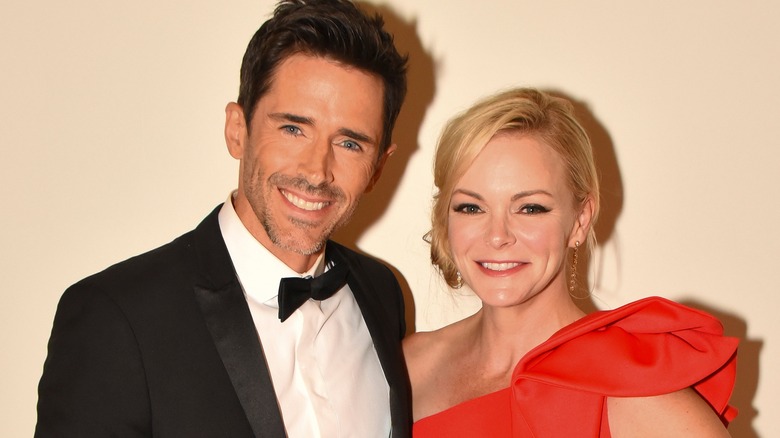 Michael Mattes/Shutterstock
In an interview with Soaps She Knows, Martha Madison discussed getting the part of Belle, and how everyone was welcoming. When asked about stepping into the shoes of other actors who've previously played Belle, the actress said she was thrust into the role so quickly that she didn't have time to think about it.
She discussed Belle's growth as a character with now "maybe a little more seriousness to her." When asked if she ever thought the show would break up Belle and Shawn, she said "no" because both characters were children of two supercouples, making them "almost this soap royalty couple." But because both characters are recast, the show and fans were open to pairing them with other people.
She continued, explaining that a producer once told her that "the kiss of death in this business is being happy in a couple," and that she should want them to keep changing things up. While she likes the couple and working with Brandon Beemer, she stated "I think for us to have continued stories when these shows go on for decades and decades, you have to be willing to try new things." When the producers and writers start saying that they don't want to mess with Shawn and Bell, "It really leaves us nowhere to go as actors."
As "Days of Our Lives" continues to shake things up and keep stories interesting, Madison will continue to give it her all.