What Ivanka Trump Was Doing After The Mar-A-Lago Search Is Raising Eyebrows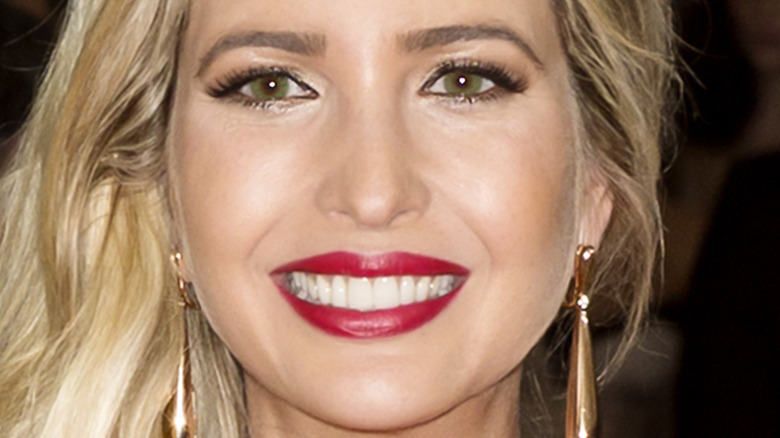 Ovidiu Hrubaru/Shutterstock
It's been a rough week for former President Donald Trump. Mar-a-Lago, his resort home in Florida, was recently raided by the FBI. According to The New York Times, the FBI agents were looking for classified documents that were believed to have been taken from the White House following Trump's exit. Earlier this year, it was revealed that the former president retained 15 boxes of documents that the National Archives were looking for. The archives shared that Trump took months and was seemingly uncooperative when it came to sending back the materials in question.
This is just the tip of the iceberg for Trump. Attorney General Merrick Garland — a political rival — called the Justice Department's ongoing investigation into the January 6 Capitol riot "the most wide-ranging investigation in [the Justice Department's] history" during an interview with NBC News.
Trump's son, Eric Trump, claimed to be the one who told his father about the raid at Mar-a-Lago. However, his daughter, Ivanka Trump's, whereabouts shortly after the event have people talking.
Ivanka seems to have been on a date with her husband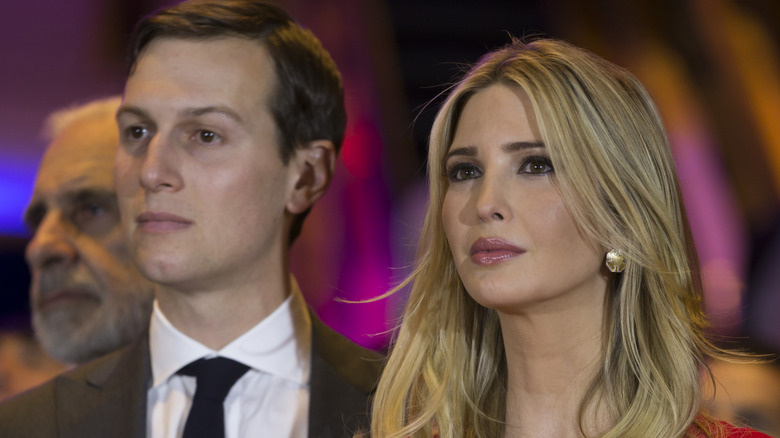 lev radin/Shutterstock
According to TMZ, Ivanka Trump and her husband Jared Kushner were out on the town the same day former President Donald Trump's home at Mar-a-Lago was raided by the FBI. The couple was seen out having dinner roughly 2 hours after the FBI executed the search warrant.
Ivanka and Jared were out at a restaurant in Rochester, Minnesota on Monday evening. Photos obtained by the outlet show the couple was all smiles. Other patrons at the restaurant said they had a table to themselves and appeared seemingly unbothered by the news. It is unclear if they were aware of the situation at the time.
However, after news of the raid broke, neither Ivanka nor Jared made a statement (via Insider). Both served prominent roles in Trump's administration. They are not the only members of the Trump family who haven't spoken publicly about the raid. Both Melania and Tiffany Trump have remained quiet.