Heather Rae El Moussa Shares First Peek At Her Expected Baby Boy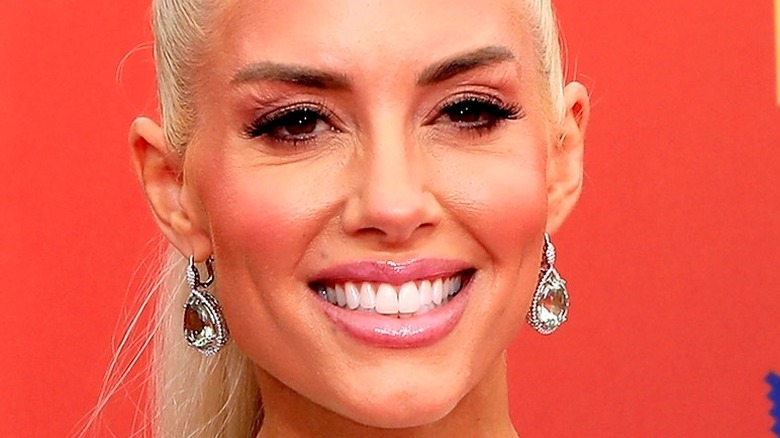 Kathy Hutchins/Shutterstock
It's always a joyful occasion when an excited mom makes a pregnancy announcement, but even more so when the pregnancy is the end result of a journey involving infertility. Such was the case recently when "Selling Sunset" star Heather Rae El Moussa and her husband, Tarek El Moussa of "Flip or Flop," announced they were expecting their first child together. It was an unexpected development for the El Moussas, who were in the process of preparing to conceive via IVF. Heather told People in July 2022, "I think when you least expect it and there's no stress in your life, the world just brought us what was meant to be. I'm so excited that it happened like this." 
Heather hasn't held back about sharing her pregnancy struggles with her fans online, such as her sudden skin breakouts and her inability to keep up with her usual workouts. But that all pales by comparison to the delight of anticipating her baby. A gender reveal party brought the news (via E! Online) that the newest El Moussa is a boy.
On August 9, 2022, el Moussa posted ultrasound pictures of the baby to her Instagram account. The strip of black-and-white 3-D images showed a distinct view of the baby's head, body, arms, and legs. "Got my first 'glimpse' of our baby boy today," she wrote. "This was my very first time seeing him since I found out his gender, so it was so special." 
Heather Rae El Moussa is excited and nervous for the baby's arrival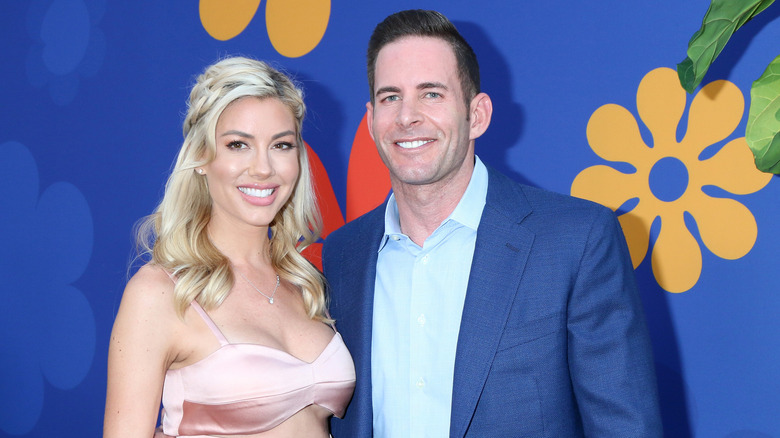 Kathy Hutchins/Shutterstock
Heather Rae el Moussa has known for some time that getting pregnant might be difficult for her. She was diagnosed with a low egg count about 10 years ago, which drastically lowered the odds of her conceiving naturally. With that in mind, she and her husband Tarek went ahead and began the process of IVF once they decided that they wanted to expand their family, per ET Online. Hormone treatments helped her produce eight eggs, which the couple had frozen and intended to use, but to their surprise, they conceived naturally before the embryo transfer could even take place. "You just never know what will happen to you," Heather wrote at the time.
Seeing her son on the ultrasound screen for the first time was an unforgettable experience for Heather. She wrote on her Instagram post, "As a new mom-to-be these things give me flutters in the best way but it's also nerve-racking because you want to make sure your baby is healthy and in the best condition possible." Assured that her baby was growing on schedule, she concluded that "getting a little peak at our boy made my week."