Heather Rae El Moussa Isn't Holding Back About Her Pregnancy Struggles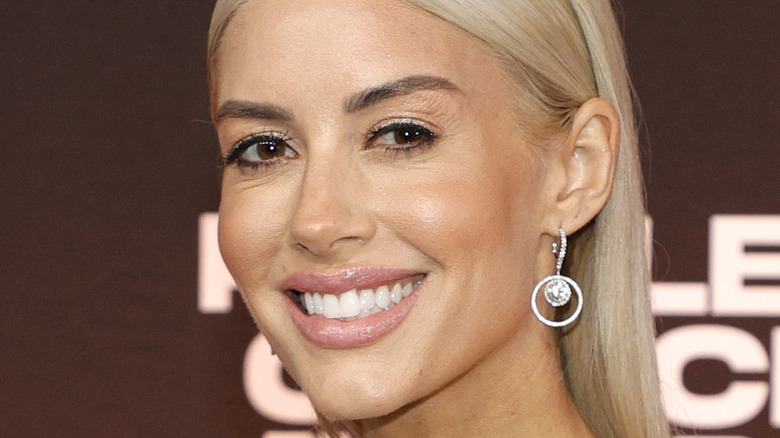 Amy Sussman/Getty Images
When Heather Rae El Moussa shared a very special photo with fans, of her baby's sonogram, the expectant mother solidified how open she's being with them about her pregnancy. Heather found out she was expecting after months of frustrating fertility issues, admitting to People that it was "a huge shock." She and her husband Tarek El Moussa are delighted for their new arrival, subsequently revealing it's a boy, even though Heather had to ditch a recent family vacation out of safety. 
Per People, a representative explained the "Selling Sunset" star was forced to sit out the Cabo trip, which Tarek took with his two kids from a previous marriage, Taylor and Brayden, out of fears she may contract Zika virus or get food poisoning while away. Heather confirmed her doctor told her, "It's not worth getting sick." She's taking being pregnant in stride, sharing every exciting and confusing moment with fans, including her growing bump, of which Heather confirmed Tarek is fully supportive. 
"My body's changing and I'm obviously not used to certain changes. I see myself naked now and I'm seeing my belly grow and other areas of my body grow," Heather explained to People. She added, "It's a hard change ... And he's just so positive every day, telling me how beautiful I am and how beautiful my body is." It's a good thing too since the expectant mother is finding it more challenging to accept certain changes as her pregnancy continues. 
The Selling Sunset star is beginning to see a big difference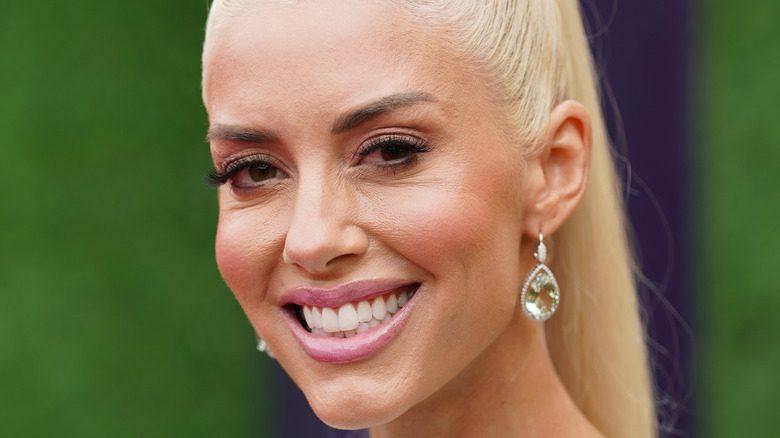 Presley Ann/Getty Images
The reality of Heather Rae El Moussa's pregnancy is starting to sink in. The "Selling Sunset" star took to her Instagram Stories to admit that her regular Pilates routine might soon "be coming to an end." The expectant mother posted after her usual morning class, on August 3, acknowledging, with a sweating, frowny face emoji, that things are "getting harder" for her. 
Elsewhere, Heather shared in another video that there are other pregnancy symptoms she's struggling with, including skincare issues. "I woke up with, like, red bumps, blotches on my skin," she revealed. "Like, one day my skin is perfect, the next day blotches and bumps." Likewise, the reality star is battling her hormones too, depending on the day. 
"Today, I started crying out of nowhere," Heather shared. "I have no idea where it came from. I texted Tarek. I'm just having a day. Nothing's wrong. I feel better now, though. It was just, like, a moment." Heather reassured fans she was going to get a check-up, due to a slow thyroid, and was indulging in a facial too. 
The "Selling Sunset" star has been documenting every moment of her pregnancy, including a girls' lunch with her co-stars. Heather is keeping busy too, even working on house flipping projects with her baby daddy. Heather and Tarek El Moussa announced huge career news just a couple of months back, confirming they're starring in a new home renovation show together.