British TV Host Doesn't Hold Back His Disdain For Prince Harry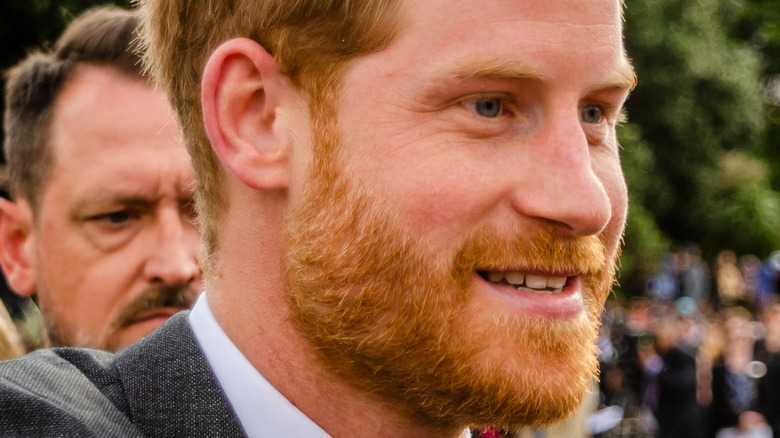 NataliaCatalina.com/Shutterstock
Defecting from the British royal family, and subsequently opening up about everything he'd been through with them, was always going to be a major risk for Prince Harry. It certainly didn't do his already strained relationship with older brother Prince William any favors. A royal insider even says William and Harry's relationship is beyond repair given everything that's happened between them. Speaking to Us Weekly, the source revealed that William "doesn't know who [Harry] is anymore."
Further, "the trust between them is strained" because the Duke of Sussex has been so openly critical of their family. Thus, the insider reasoned, "They'll never recover from the damage that has been done." Ahead of the queen's Platinum Jubilee celebrations, another source told The Sun that William was hesitant about speaking to his younger brother lest something he said be used in one of his business ventures, for instance with Spotify or Netflix, with whom Harry has lucrative deals.
Elle subsequently confirmed the brothers barely interacted at the event, with the Sussexes even arriving and departing the thanksgiving service at entirely different times to the Cambridges, to avoid any interaction between them. Regardless of whether these two can work things out, one British commentator argues the warring siblings have nothing in common anymore.
Dr. David Bull reckons Prince Harry has gone down the wrong path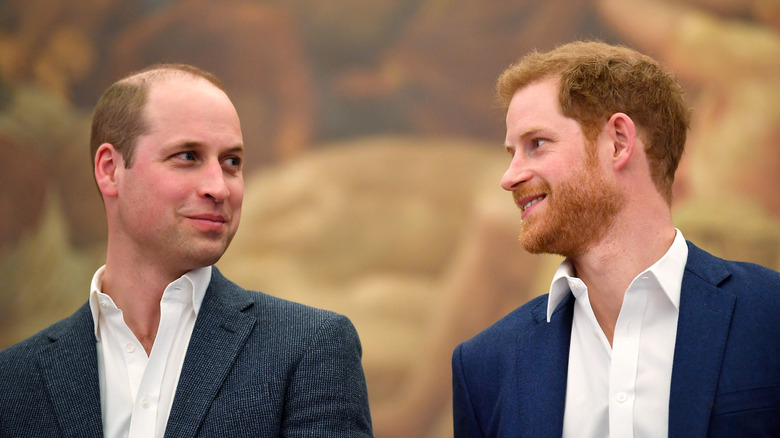 Wpa Pool/Getty Images
There's a crucial way in which Prince Harry wants to be distinguished from Prince William and Prince Charles, and it's related to the late Princess Diana. But, if this British TV host is to be believed, the Duke of Sussex would be lucky to even be considered in the same sentence as his brother. Per Newsweek, during a recent appearance on "The Talk," commentator and host Dr. David Bull took aim at Harry for, in his view, rebranding himself as a celebrity outside of the royal family.
Alongside the likes of Sharon Osbourne, who notably felt sorry for Harry and his family after the Platinum Jubilee, Bull decried the prince for "having gone from this meteoric amazing person with the Invictus Games and the fact that he was in the army and fought very valiantly for this country" to a "grubby" type who's "poles apart" from William. Osbourne pointed out that Harry was previously "adored" by the British public, but now his reputation is in tatters.
The entire panel was aghast at the idea, which has been widely shared by so-called insiders speaking to the media, that Harry's upcoming memoir will disgrace the royal family. As a source teased Page Six, "There's a lot of new stories in there about the past that Harry has not spoken about before, about his childhood . . . there is some content in there that should make his family nervous."
Could Harry's upcoming memoir further damage his relationship with William?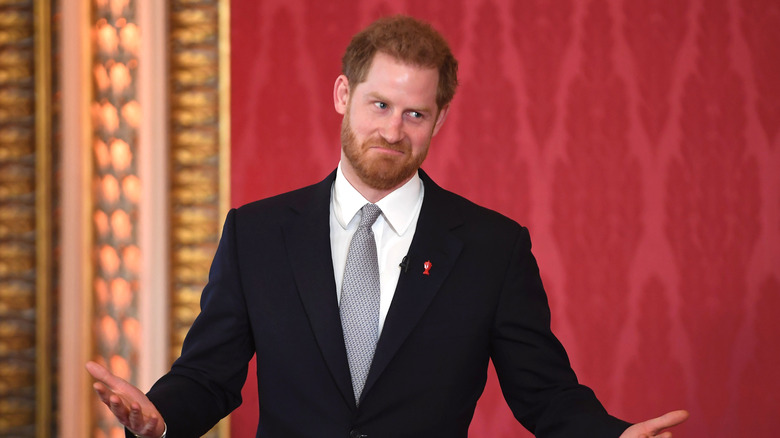 Wpa Pool/Getty Images
The release of Prince Harry's upcoming memoir could be a watershed moment for the royal family, with the Duke of Sussex set to reveal even more than he did in his bombshell Oprah Winfrey interview. After several delays, the tell-all tome is expected to drop before the end of the year. According to Express, commentator Celia Walden suggested Harry's publisher may utilize a "shock drop" for maximum impact via the strategic promise of "a bombardment" of shocking revelations. The prince himself declared only his desire to tell his life story in his own words. 
Speaking on ToDiForDaily's podcast, royal expert Richard Fitzwilliams expressed concern the memoir may be the final nail in the coffin for Harry's relationship with his older brother. "One of the tragedies is that they've taken very, very different roads," he opined (via Express). "And I see no, no rift being healed, unfortunately" because of the book's contents. Fellow expert Richard Kay, who was also close to the late Princess Diana, wrote in the Daily Mail that there's major speculation over exactly which scores the duke will settle in his memoir. Harry's stepmother, Camilla Parker Bowles, seems the most likely target for his ire, since they've never been close.
In fact, Prince Charles attempted to get the scoop from his son about what was in the book. And, when Harry wouldn't comply, he stormed off and "iced" him out, as royal expert Neil Sean told Express.