The Young And The Restless Fans Reveal Which GC Pair They'd Double Date With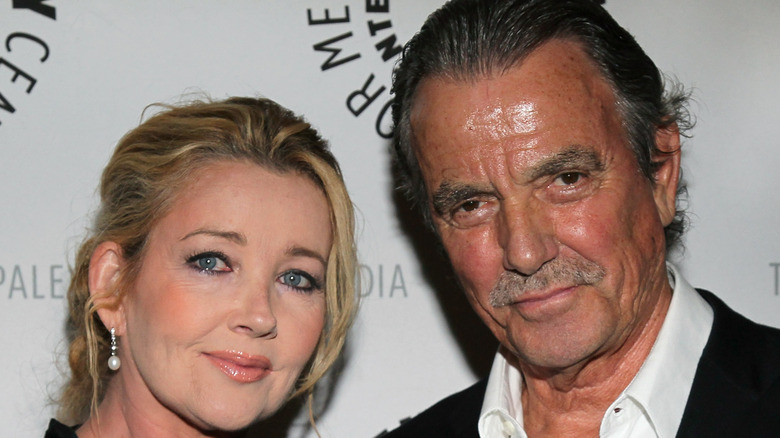 David Livingston/Getty Images
The driving force behind soap operas like "The Young and the Restless" are epic love stories, and romantic entanglements help drive the plot and capture viewers' attention. Without these love stories, there wouldn't be as many dramatic moments or high stakes for fans to care about. 
Throughout the history of "Y&R," many "super couples" have somehow withstood the test of time. Per Soaps.com, a shining example is the legendary pair Victor and Nikki Newman. Despite the many obstacles placed in their path throughout the decades, they remain as strong as ever. 
Right now, Genoa City is full of couples who seemingly have no friends. You don't typically see Kyle Abbott (Michael Mealor) and Summer Newman (Allison Lanier) hanging out with anyone beyond their families. Yes, they're friendly with people like Mariah Copeland (Camryn Grimes) and Tessa Porter (Cait Fairbanks), but you don't see them going out on the town together. Where's the fun?
Many "Y&R" couples as so charming and likable that viewers see them as people they might want to hang out with — possibly even on a double date. Some viewers recently took to social media to reveal their dream double dates with "Y&R" couples.
Fans want to double date with couples that no longer exist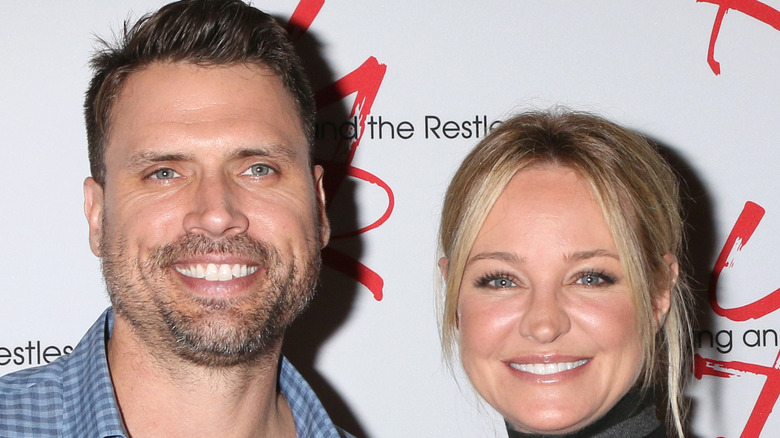 Kathy Hutchins/Shutterstock
The official Twitter account for "The Young and the Restless" posted a photo of Noah Newman (Rory Gibson) and Allie Nguyen (Kelsey Wang) with the caption, "If you could go on a double date with any Genoa City couple who would it be? Tell us your pick and why!" 
It didn't take long for followers to shut down any idea of hanging out with Noah and Allie. One viewer said, "Not them. Snooze city." Another fan echoed that sentiment: "All of the current couples put me to sleep!"
From the looks of the comments section, the majority of viewers would like to double date with couples that are no longer together. A common theme throughout the thread was the desire to hang out with either Sharon Newman (Sharon Case) and Nick Newman (Joshua Morrow) or Devon Hamilton (Bryton James) and Elena Dawson (Brytni Sarpy). 
Regarding Nick and Sharon, one fan tweeted, "They are fun, have a lot of stories to tell, and they are the love of each other's lives." Some fans also want the real-life couple of James and Sarpy to be their double date buddies, saying, "Since you asked, the answer will ALWAYS be #Elevon!"
These couples may not be together in the present, but that isn't stopping viewers from fantasizing. However, in the world of daytime television, anything can happen, and these lovers may end up back in each other's arms someday.