Nancy Lee Grahn's Suggestion To The FBI Has Twitter In A Tizzy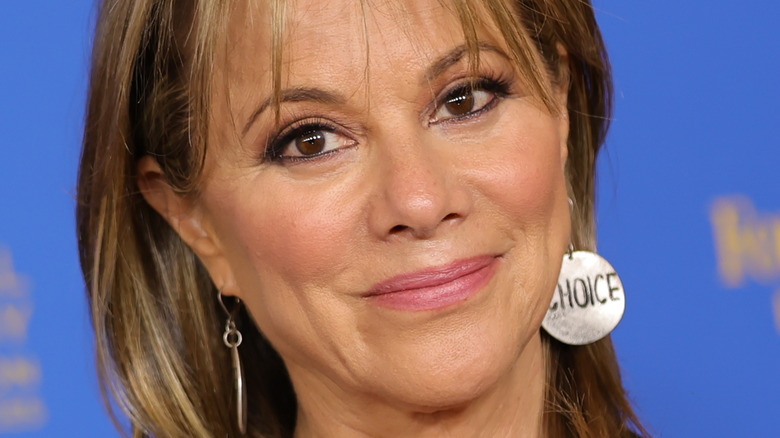 Amy Sussman/Getty Images
Veteran soap star Nancy Lee Grahn came to "General Hospital" 26 years ago after stints on "One Life to Live," "Santa Barbara," "Melrose Place," and other popular dramas (via Soap Central). But she's almost as well known for her offscreen actions as she is for her roller-coaster life as Alexis Davis (née Cassadine). Grahn is outspoken about her left-leaning politics and social causes; her website includes a "Politics" page. Shortly after the Supreme Court's overturning of Roe v. Wade, Grahn appeared at the 2022 Daytime Emmys wearing pro-choice accessories such as a "Bans Off Our Bodies" clutch (via People). And "GH" fans were all abuzz when Grahn blocked one of her own castmates, Ingo Rademacher, on social media for calling COVID-19 the "Chinese virus" (per Celebrity Cheat Sheet). 
Grahn's views have sometimes cost her followers, but she has no intention of muffling her voice for the sake of popularity. On the contrary, she's a regular Twitter presence who speaks out on current events. It should come as no surprise, then, that Grahn fired off a wicked zinger on Twitter soon after the August 8 FBI raid on Donald Trump's Mar-a-Lago estate. Trump flung some strong accusations against the FBI, but the soap star offered an even wilder accusation involving an unlikely party: Trump's late first wife, Ivana.
And judging by the nearly 80,000 likes the post has gotten to date, her fans are totally here for it!
Nancy Lee Grahn's fans agreed with her theory about Ivana Trump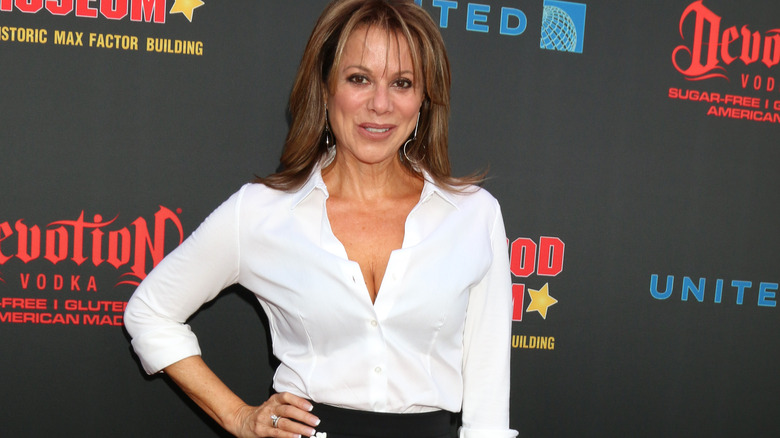 Kathy Hutchins/Shutterstock
Ivana Trump tragically died in July 2022 following a fall at home. Her funeral was attended by the Trump family, and she was laid to rest at the Trump National Golf Club in Bedminster, NJ (via the New York Post). Just weeks later, Donald Trump's residence at Mar-a-Lago was raided by the FBI in a reported attempt to recover classified materials. Soap star Nancy Lee Grahn suspects a connection.
Two days later, Grahn tweeted an intriguing theory. "Dear @FBI, I know u don't need advice from a soap star, but having been in 10 or 10k implausible storylines in my 37 yrs, may I recommend digging up Ivana," she wrote. "[Clearly] it didn't take 10 pallbearers to carry a liposuctioned 73 yr old who methinks was in her weight in classified docs."
Her followers agreed that the golden casket might contain something other than human remains. Replied one, "I wouldn't put it past him to have hidden the most incriminating docs of his crimes in her coffin." Others noted that the casket seemed unusually heavy. 
A writer who has apparently seen their share of soap episodes was also suspicious of the whole burial arrangement: "Really, when you think about it, would those kids really want their mother to rest on her ex-husband's golf course? It never made sense," they wrote. "That autopsy and death cert. were signed pretty damn quick too. Perfect timing. Good plot line!"