General Hospital Star Tabyana Ali Finds A Unique Way To Show Appreciation To Her Fans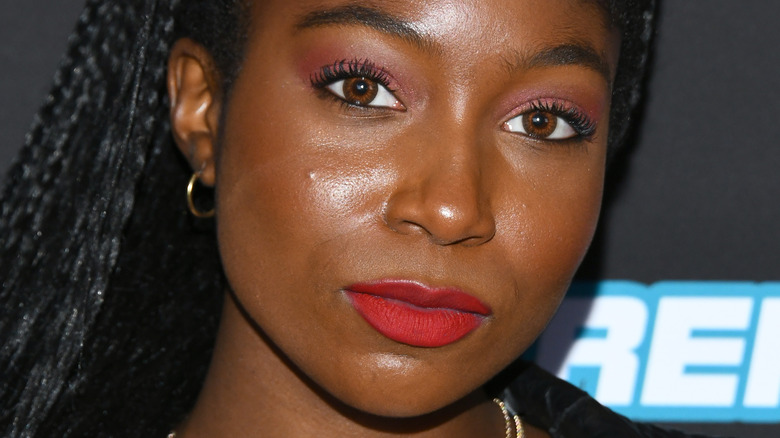 Araya Doheny/Getty Images
Tabyana Ali had big shoes to fill when she took over the role of Trina Robinson earlier this year on "General Hospital." Sydney Mikayla previously played Trina before exiting the position to focus on her collegiate studies (via Soap Opera Digest). The character quickly immersed itself into the "GH" landscape, becoming close friends with Joselyn Jacks (Eden McCoy) and legacy character Cameron Webber (William Lipton). However, 2022 hasn't been the best year for Trina. She was drugged by Esme Prince (Avery Pohl) and framed on revenge porn charges (via Soaps.com). Amid this prominent storyline, Mikayla exited, and Ali joined the cast as "General Hospital's" new Trina.
Ali slipped seamlessly into the role, and Trina's storyline is still front and center on daily episodes of "General Hospital." She has showcased chemistry with each of her costars and made the transition easy for viewers to digest. Despite the recast, Trina's still getting a large amount of screen time, with recent episodes centering around the trial. 
With Ali's popularity on the rise, fans need a way to connect to the emerging star. Thankfully, Ali is providing viewers with the means and opportunity to do just that.
Ali created a new email specifically for fan edits and artwork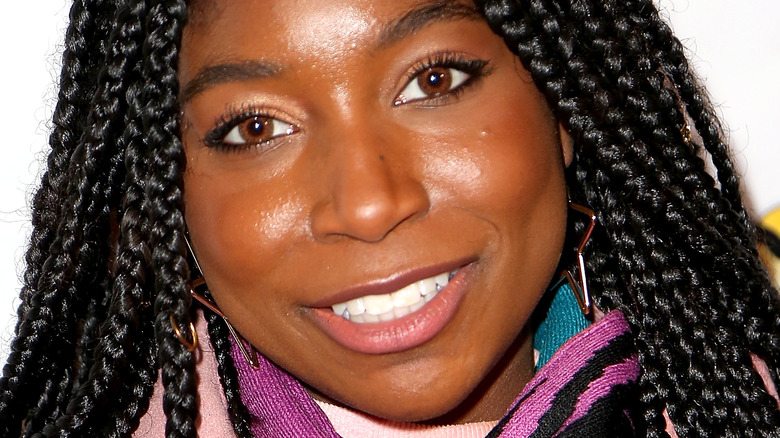 Maury Phillips/Getty Images
General Hospital Star Tabyana Ali recently took to Twitter to provide fans with an update on how they can continue sending in their custom artwork. Ali tweeted, "Hey y'all!! So, I want to be able to have and cherish all the fan edits and art that y'all have created SO I made a Gmail specifically for that. I would love all and any fans arts love ya." Fans reacted overwhelmingly positively to Ali's social media declaration regarding their arts and fan edits. One fan tweeted, "How genuinely and amazingly kind of you. I'm an old lady soap fan and this is one of the sweetest things I've ever seen from a soap star in all of my years of soap fandom."
The favorable reaction didn't stop there, as the comment section overflowed with positive fan reactions. Another viewer said, "You are a true sweetheart. I will certainly do this whenever I get the chance too & thank you from us fans."
Ali has only been in the role of Trina for a few months, but her popularity is soaring. One of her followers issued her a humorous warning about posting this, saying, "Taby, your inbox is about to blow up. Just a warning. lol."