Meghan McCain Pens Scathing Review Of Joe Biden's Presidency In Latest Op-Ed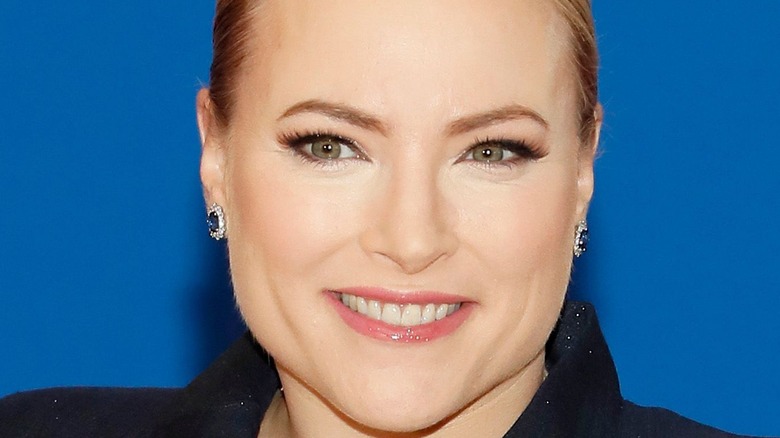 Paul Morigi/Getty Images
Meghan McCain doesn't hold back her opinions, whether over the Ukraine crisis or the doings of Prince Harry and Meghan Markle. As a former co-host on "The View," she was the show's outspoken conservative voice, and when she left to pursue her own interests in D.C., she gave a no-holds-barred account of the "toxic" atmosphere created by the other stars (via Variety). Now, as a correspondent for the Daily Mail, a popular British tabloid, McCain regularly pens op-eds on clicky topics. 
The daughter of the late Sen. John McCain could hardly be called partisan; although she often criticizes Democratic policies and liberal celebs, she has no love for far-right Republicans, either — including former president Donald Trump. (She slammed him for having a "bizarre, unhinged and sycophantic relationship with Vladimir Putin.") But her most recent column for the Mail is sparking even more outrage than usual from her detractors.
In an August 12 editorial, McCain addressed what she called "the uncomfortable elephant in the room" of the current administration: President Joe Biden's advancing age. "His miserable approval rating may go up and down, but you can't give him a magic elixir to make him a younger man," she wrote. Listing examples of times when the president seemed befuddled or physically frail, the self-proclaimed "rabble-rouser" said, "It's one thing if this happens in the old folks' home. But they cannot be forgiven when they come from the president."
McCain's conclusion drew ire on social media, along with accusations of hypocrisy.
Meghan McCain got blasted on social media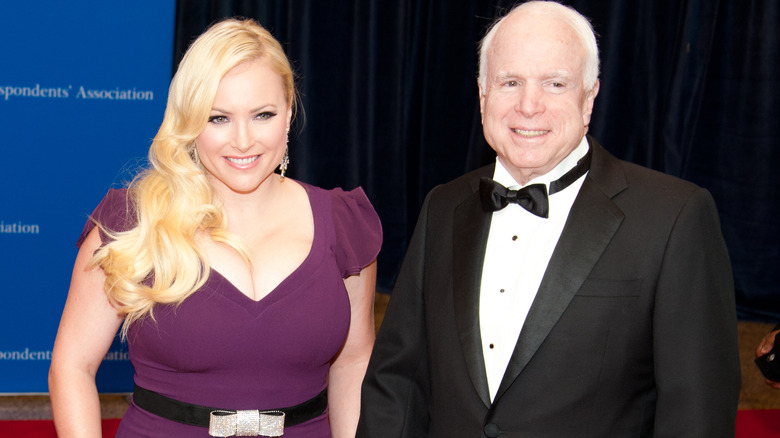 Rena Schild/Shutterstock
Meghan McCain declared in her column that President Biden's age-related slips reflect poorly on America: "If we have a President that appears old and out of touch, it gives the impression to our enemies that we also as Americans are on the decline — that our glory days are behind us." She stopped short of saying that the president should resign, but she did have a recommendation: "If we want to avoid these problems in the future, we need to seriously consider age limits on all forms of elected office."
If nothing else, the editorial brought both sides of the political fence together to blast the former "View" star. Many on Twitter pointed out that her father, the late Sen. John McCain, served in the government until his death at age 81. One critic wrote, "And [Biden] comforted you when your father died, and this is how you treat him? Damn girl, [your] father must be so so proud." Another said, "Yep. We are definitely weak. This president has gotten more IMPORTANT legislation passed in the last 18 months, than any POTUS has in decades."
Most of the commenters on the Daily Mail site said McCain has only herself to blame. "Thanks, Meghan," one snarked. "Because of your hatred of Trump, you supported Biden, and you did whatever you could to help get him elected knowing that he was a total incompetent...All because of your hatred for Trump, our country is in a mess."