Why William And Catherine's Time At Kensington Palace Wasn't The Best For Their Children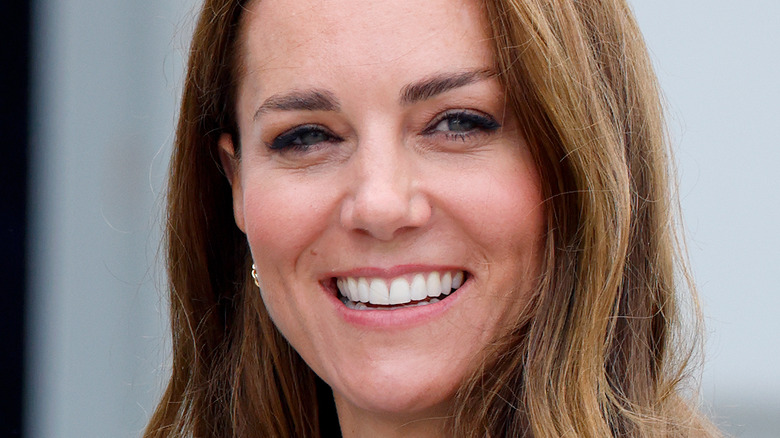 Max Mumby/indigo/Getty Images
Prince William and Catherine, Duchess of Cambridge, are reportedly planning a move to Adelaide Cottage this summer to be closer to Queen Elizabeth, who is now living full time at Windsor Castle, per The Sun. In recent years, the couple — along with their three children — have been splitting their time between the city and the country, but the constant travel has taken its toll on the young family. "Anmer Hall made sense while William was a helicopter pilot in East Anglia and it was useful for Christmases at Sandringham, but it doesn't really work any more," a source told the Daily Mail. "It's a little too far away for weekends, but Windsor is a perfect compromise."
During the school year, William and Kate primarily reside at an apartment in London's Kensington Palace. But don't mistake the term "apartment" to mean their home is small. "All of these royal residences at Kensington Palace are called apartments, which of course makes people immediately think they are flats like the American term for an apartment meaning it is a flat. They are not," royal expert Christopher Warwick explained (via Hello!). 
In fact, apartment 1A — where the Cambridges reside — boasts four stories and 20 rooms, as well as a private walled garden visible from all of the home's main rooms where the family can spend time outdoors. But according to one source, the property simply doesn't give the young family — who love exploring nature — the freedom they desire.
One royal expert described Kensington Palace as a 'glorious prison'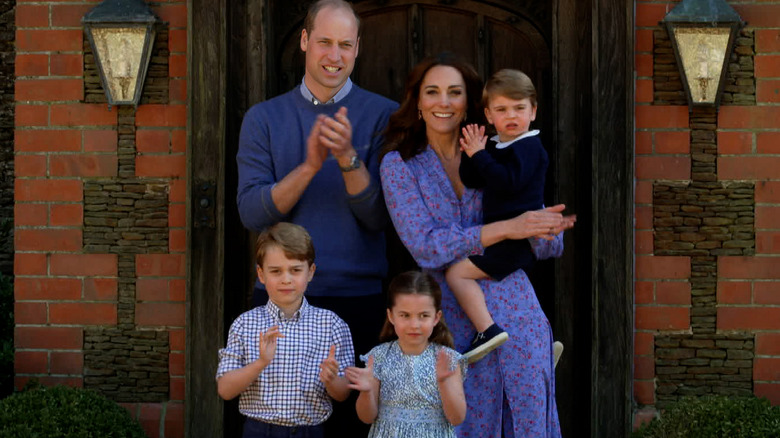 Comic Relief/Getty Images
While living at Kensington Palace definitely has its perks, Prince William and Catherine, Duchess of Cambridge, might not think it's the best place to raise their three children, Prince George, Princess Charlotte, and Prince Louis. "Kensington Palace is a glorious prison for kids — they want to be able to play football without being watched from behind the gates," royal expert Ingrid Seward told The Sun. "I think Windsor will be perfect for them, as they will have lots of freedom and they can all be at school together."
In fact, a source told Us Weekly that all three Cambridge children are "really excited about going to a new school and being in the countryside in the fresh air where there's lots of space for them to play freely."
And while any move is stressful, Kate's maternal uncle, Gary Goldsmith, says his niece is more than capable of handling it all. "Kate has been brilliant in so many ways — as a wife, a mum, a counsel, a partner, an ambassador, a figurehead and a future queen," Goldsmith told The Sun. "She never lets anyone down. She shines in every situation, on every stage, and behaves with class."
With that in mind, we're sure Queen Elizabeth is delighted that the Cambridges will now be living nearby.