Below Deck Mediterranean's Dave White On His Relationship With Natasha Webb - Exclusive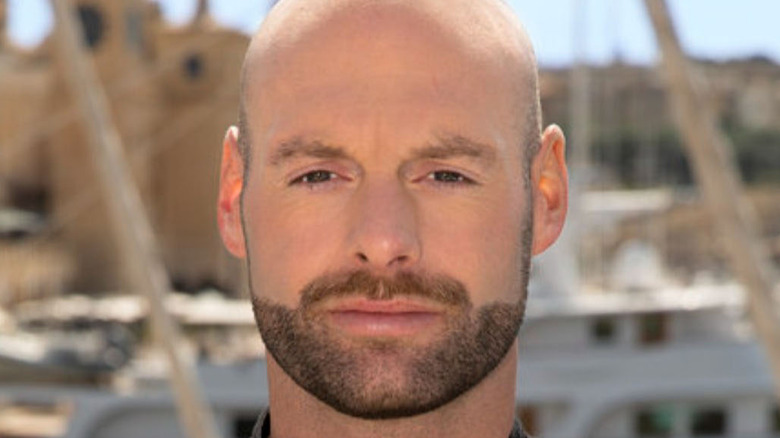 Laurent Basset/Bravo
This article contains spoilers for Season 7 Episode 5 of "Below Deck Mediterranean."
The motor yacht Home hit a bumpy patch on Season 7 of the Bravo series "Below Deck Mediterranean." Working romances are difficult enough on land, but put people in confined quarters and set sail, and tensions run high. Episode 3 of the current season dropped the bombshell that yacht chef Dave White and chief stewardess Natasha Webb were in a relationship and were attempting to keep this fact hidden from the rest of the crew. Chef Dave and Natasha were both new to the series this season, but they'd previously met during their time on another yacht and came into the crew of Home together, Natasha having reportedly left a four-year-long relationship to be with Dave. 
Through the past few episodes, the tension between the two has unfolded as they have tried to negotiate being on different pages in terms of how open they should be with the crew about their relationship status. Our sister site, Mashed, had the chance to sit down with Chef Dave for an exclusive interview, where he discussed his relationship with Natasha and how it affected his work during the course of the season.
Rough waters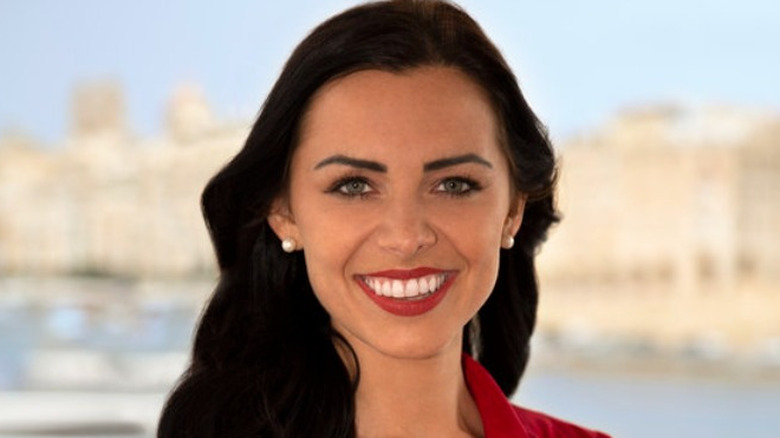 Laurent Basset/ Bravo
It's clear to anyone watching this year's season that the office romance of Natasha Webb and Dave White hit a bumpy patch. During Episode 3, Natasha reveals that she had previously cheated on a long-term companion with Chef Dave before entering into a new relationship with him, stating that she was not proud of her behavior. The tension between the two grew as they attempted to hide their liaison from the ever-suspecting crew — but even after the relationship was established, the troubles didn't stop. As the relationship became more fraught, Dave sent a number of derogatory texts to Natasha and threatened to tell the whole crew about the relationship.
During our conversation with Dave, he revealed that the tension shown was not merely for the cameras; the stress was very real and affected his work. "It definitely made it a lot tougher for me. It was affecting my sleep ... I'd always make three different types [of bread] every morning, so I was always up early. That was affecting me mentally. I guess [the tensions were] affecting my work." This may indeed be the understatement of the century, since at the end of Episode 5, Captain Sandy threatens to fire him if the behavior continues.
Acting out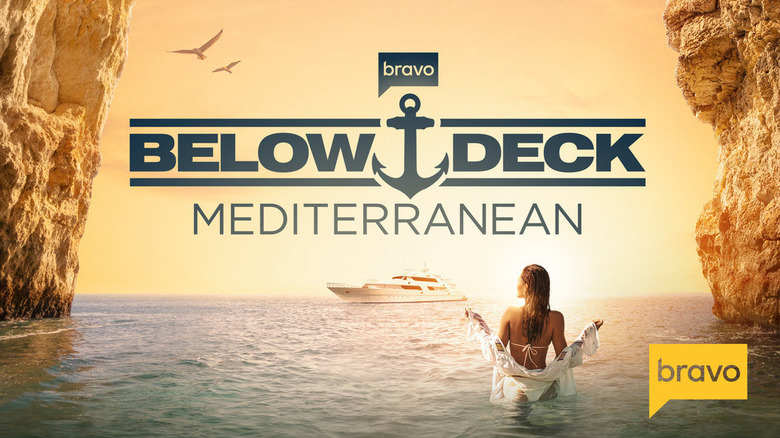 Bravo
Whether through a combination of lack of sleep and emotional turmoil or perhaps some other factors involved, Dave White admitted that he got upset and acted out. "There's a few times where I get really upset and I have a break. It's tough for me, but I'm not ashamed of that. That's who I am." But he seems to be shocked during the show after waking up and seeing the texts he'd sent to Natasha Webb.
That being the case, Chef Dave reminded us that during times of immense stress, it's important to reach out. "It's important if you are struggling mentally to talk about it and to let people know about it, even if you're a strong manly man and whatever. It doesn't matter who you are [or] where you come from — none of that matters. It's important: Boys cry too, like I've stated many times, so I'm not ashamed of that." 
The relationship between the two, which has now ended, was clearly detrimental to the lives and working environment for both people involved, and we will have to watch as their dynamic continues to unfold throughout the series.
New episodes of Bravo Network's "Below Deck Mediterranean" premiere on Bravo Mondays at 8/7 p.m. CT and are streaming on Peacock.