Inside The Emmy-Winning Soap Opera Stint That Launched Anne Heche's Career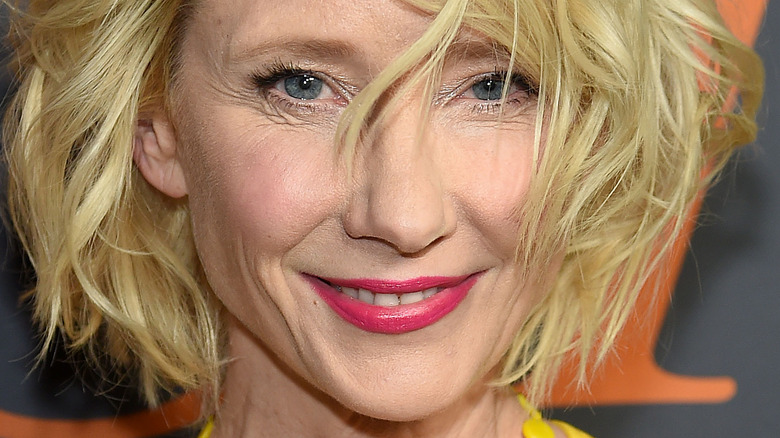 Jamie Mccarthy/Getty Images
Before her untimely death, Anne Heche had a promising career in Hollywood. She starred in films such as "Donnie Brasco" and "Wag the Dog" and also had numerous television credits to her name including "Ally McBeal," "Men in Trees," and "Chicago P.D.," per her IMDb. Despite all of her success, Heche told Access Hollywood in 2017 that the only thing that really mattered in her life were her two children, Homer and Atlas. When asked how she wanted to be remembered, Heche told the outlet, "That I made my children happy and gave them a life that they love."
With that said, little do some of Heche's fans know that she actually started her career in daytime television. In fact, she was on one of the biggest soaps of the late '80s and early '90s, and even earned a Daytime Emmy Award for her dual role as two of the most troublesome if not also very dramatic twins.
Anne Heche's memorable role in 'Another World' still has fans talking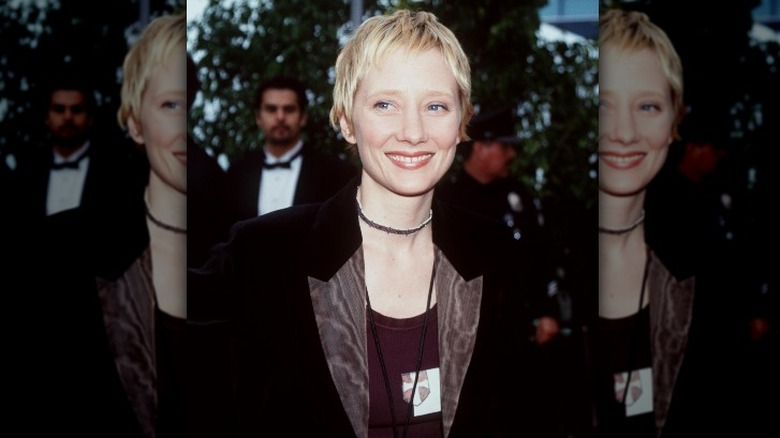 Brenda Chase/Getty
According to the Los Angeles Times, Anne Heche starred as twins Vicky Hudson and Marley Love on the hit daytime television soap "Another World." Her reel for consideration for the 1991 Daytime Emmy Award for Outstanding Younger Actress in a Drama Series (which she won) even saw some slaps, threats, and declarations that you'd expect from a soap. Unfortunately, Heche wasn't at the Daytime Emmys that year to accept her award. 
Many of her fans commented on her work on Twitter by saying, "Anne's work as Vicky/Marley is some of the finest I've seen anywhere. And she was never ashamed of her soap work, even nearly returning for a guest stint in 1997. Thanks for sharing this again today ... it's how I will remember her," along with, "Fun Fact: Her slapping Donna back was unscripted. That why Anna Stuart was stunned. And when she wasn't there to accept her Emmy, I knew she was gone forever and on to bigger things."
Even though Heche might no longer be with us, there's no doubt that her fans will always remember her as one of the most talented actors in both the daytime television and entertainment worlds.