If You've Never Watched An Audrey Hepburn Movie, Here's The One You Should Start With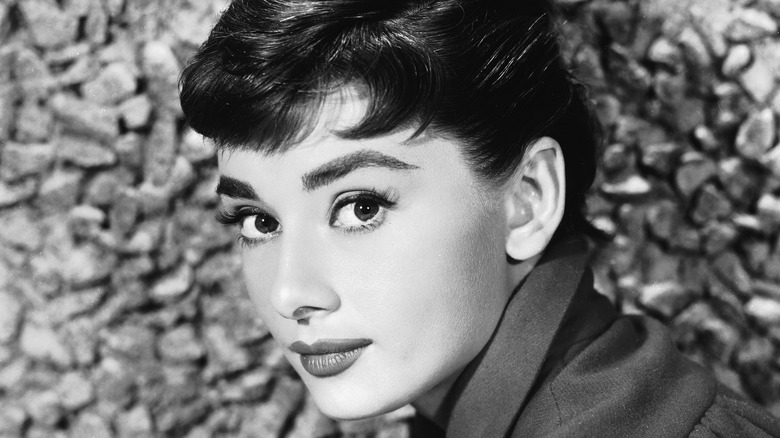 Hulton Archive/Getty Images
We've all seen the iconic black and white photo from "Breakfast at Tiffany's", in which Audrey Hepburn is looking straight into the camera. Throughout her relatively short film career, Hepburn made a huge impact on both the film world and the general public. Her first major role was in the 1953 film "Roman Holiday", which featured Hepburn as a princess going undercover and starred Gregory Peck as her love interest (via IMDb). She would go on to star in a number of other high-profile films throughout the 1950s and 1960s. 
Later in her life, Hepburn became an ambassador for UNICEF and often took trips to impoverished communities around the globe. She shared with the charity that she was one of the few who understood the utmost importance of UNICEF due to them providing food and medical attention to her after World War II. Though Hepburn sadly died in 1993 (via The New York Times), her legacy as an actress and humanitarian still burns bright. 
The actress made her mark on the acting world relatively quickly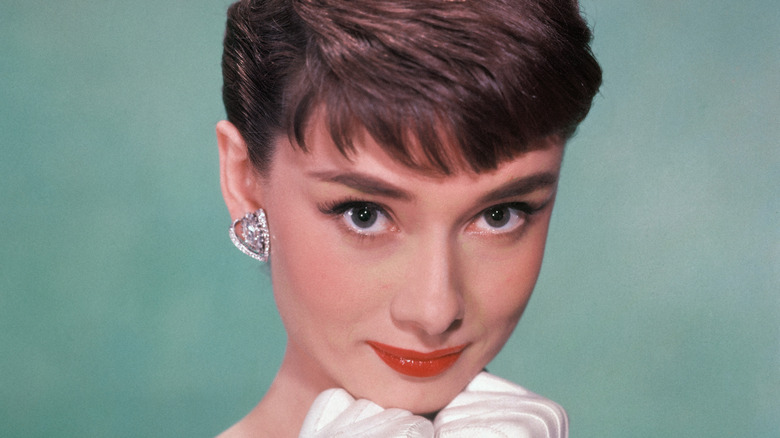 Hulton Archive/Getty Images
According to The Guardian, the very best Audrey Hepburn film is "Charade". Released in 1963, the film is a Hitchcock-style thriller set in Paris and focuses on Hepburn's character Regina, who is being tracked down by money-chasing thugs. She is eventually saved by her love interest Peter, played by Cary Grant. The film is a romantic thriller with elements of comedy, and Hepburn is a star throughout, wearing plenty of jewels and Givenchy as she flees for her life. The BFI, aka British Film Institute, also ranks "Charade" high on the list of their essential viewing Audrey Hepburn films, calling the chemistry between Grant and Hepburn "exquisite."
However, the film that catapulted Hepburn to fame is undoubted "Roman Holiday," which was released 10 years earlier. The Guardian ranks this film fourth, noting that the director William Wyler called Hepburn "absolutely enchanting" when she auditioned. Moreover, Vogue France puts "Roman Holiday" at the top of their list. Hepburn's role in "Roman Holiday" also won the actress her first and only Oscar for Best Actress, making this film an especially meaningful choice.
Audrey Hepburn became famous for playing glamorous characters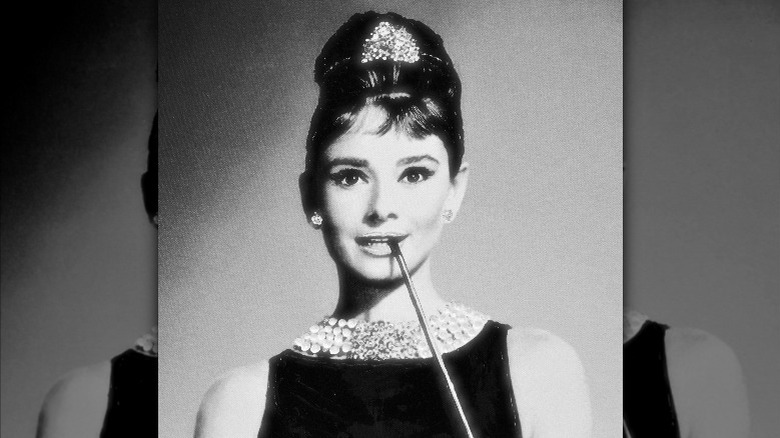 Lucian Milasan/Shutterstock
Another of Audrey Hepburn's most iconic roles was Holly Golightly in "Breakfast at Tiffany's," though Hepburn supposedly almost didn't get the role. Probably her most well-known film in today's world, the image of Hepburn standing in her black dress and pearls still holds up today as a pinnacle of glamour. However, there are several issues with the film that mar its prestige, mainly due to the racist caricature of a Japanese man played by white actor Mickey Rooney (via The Guardian). Still, if you want to see Hepburn at her most iconic, "Breakfast at Tiffany's" is the film for you. 
First a musical and then adapted for screen, "My Fair Lady" is another quintessential Hepburn film. Though her voice was dubbed by Marni Nixon, the same actress who also dubbed Natalie Wood in the original "West Side Story" (via ClassicFM), Hepburn earned rave reviews for her role, with a 1964 review calling her "everyone's darling" (via The Hollywood Reporter).
Audrey Hepburn had a lot of famous roles under her belt, but stick to the above to see the performances that made her such an industry favorite.