If You've Never Read Anything By James Patterson, Here's The Book You Should Start With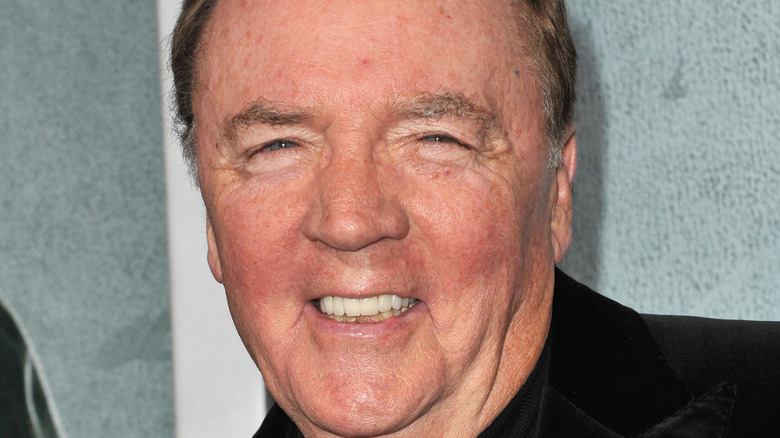 Featureflash Photo Agency/Shutterstock
James Patterson is a best-selling American author known for his crime dramas and thrillers. Having sold over 400 million books, and with no signs of slowing down anytime soon, the author is incredibly successful (per Investor's Business Daily). 
He began earning acclaim for his writing early on when he published "Thomas Berryman Number" in 1976. It won the Edgar Allan Poe Award for best first mystery novel (per Britannica).
Patterson's literary career really took off in the '90s when he started writing formulaic thriller-crime novels. Since then, he has earned numerous awards, including the Literarian Award for Outstanding Service to the American Literary Community, the National Humanities Medal, and nine Emmy Awards (per James Patterson). 
The author has even collaborated with Dolly Parton on the premiere novel "Run, Rose, Run," and former president Bill Clinton on the novel "The President is Missing."
Considering his literary success, you might be wondering about the Patterson books you've spotted on the shelves of your local bookstore. Given he has over 200 titles to his name, it can be difficult to know where to begin with such a prolific writer. If you're looking for something to add to your beach vacation reading list, read on to discover which works we recommend for Patterson newbies.
Get hooked on a James Patterson series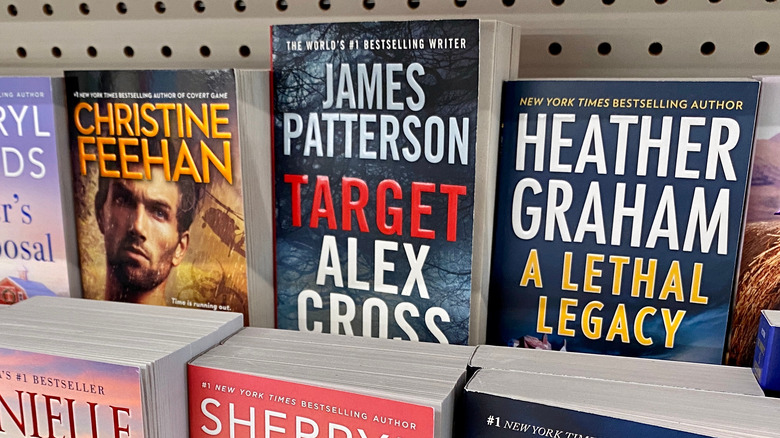 ZikG/Shutterstock
As James Patterson is best known for his crime novels, picking up one of the first installments of his many series is a great way to introduce yourself to his writing. 
According to Insider, Patterson's most popular novel is the first of his Alex Cross series, "Along Came a Spider," which introduces readers to the titular homicide detective. This particular novel follows Cross as he balances a love affair with a member of the secret service while trying to capture an unhinged murderer (per James Patterson).
Another great Patterson series to begin with is "1st to Die" from his "Women's Murder Club" series. This string of novels follows four friends, Lindsay Boxer, Cindy Thomas, Claire Washburn, and Jill Bernhardt, as they use their varying professions to take crime-solving into their own hands (per James Patterson). The first novel establishes the quartet in San Francisco as they struggle to solve a series of murders in the city.
Check out the author's children's books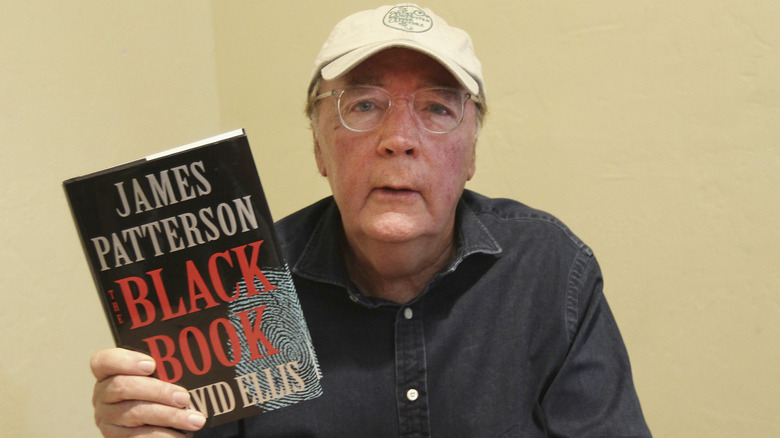 Mychal Watts/Getty Images
If you're looking for something to read with a young person in your life, James Patterson also has some great options. Although he is best known for his crime dramas, the author has also penned award-winning children's books and young adult fiction.
For something around the middle school age range, check out the #1 New York Times best-selling book "Jacky Ha-Ha." Co-written by Chris Grabenstein and illustrated by Kerascoet, this children's book follows middle schooler Jacky as she uses humor to cope with her family troubles (per James Patterson). If your young one ends up enjoying it, then you can check out the sequel as well.
Patterson also has several YA books perfect for teens and young adults. According to Hooked to Books, his most popular YA publications are from The Maximum Ride series, which follows six kids with the ability to fly. Full of adventure, action, and fantasy elements, this series is a great way to introduce yourself to Patterson's works if you're looking for something a bit more fun than his adult works.