Never Have I Ever's Ramona Young On Working With Series Creator Mindy Kaling - Exclusive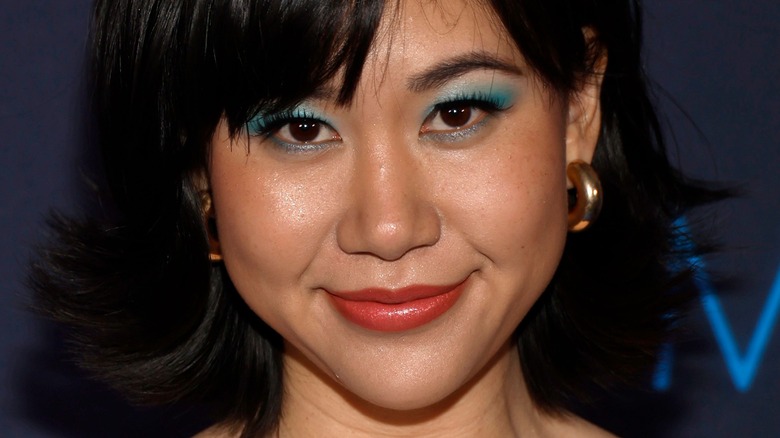 Frazer Harrison/Getty Images
Making its Netflix debut in 2020, "Never Have I Ever" sprang from the mind of writer-actor Mindy Kaling, known for her roles in "The Office" and her Fox sitcom "The Mindy Project." Unlike in those series, Kaling doesn't appear on screen, but she serves as co-creator of the sharply written, semi-autobiographical comedy (based on her own youth) focusing on Indian-American teen Devi Vishwakumar, played by Maitreyi Ramakrishnan. As she navigates the trials and tribulations of high school, Devi is buoyed by the loyal friendship of her two besties, Fabiola Torres (Lee Rodriguez) and Eleanor Wong, portrayed by Ramona Young.
Playing Eleanor is the latest credit for Young, who has also showcased her talents in such TV series as "Man Seeking Woman," "The Real O'Neals," "Z Nation," "Santa Clarita Diet," and "DC's Legends of Tomorrow." In an exclusive interview with The List, she opened up about what it's like to work with Kaling on "Never Have I Ever" and the lessons she gleaned from working alongside Drew Barrymore in "Santa Clarita Diet."
Why working with Mindy Kaling has been a 'really special' experience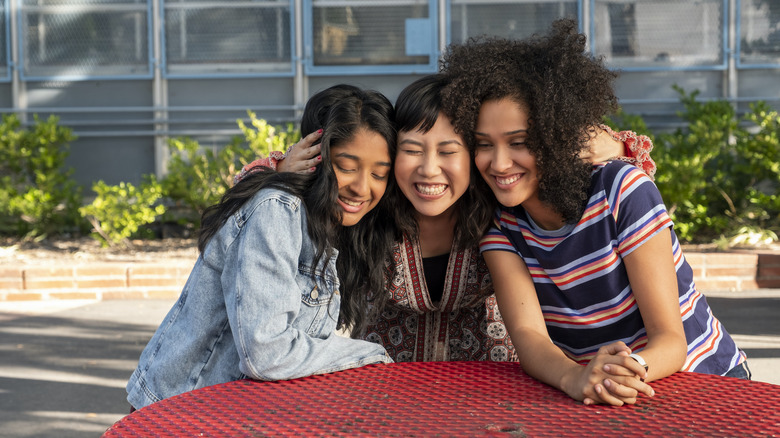 Netflix
Working on a Mindy Kaling series, explained Ramona Young, is "really special. It's different than any other set I've ever worked on. This is the first time I've been on a show for this long. Everyone's so nice to each other. It's a very loving set." 
As Young explained, "Never Have I Ever" may not be the longest she'd ever played a role on television, but does mark the first time she's been on a long-running show from the very beginning. "I was also on a sci-fi show for about the same time ["DC's Legends of Tomorrow"], but I hopped on on Season 3," she said. "Being on a show since Season 1, since the conception of the show, and since the audition process from day one, I feel like I've grown up a lot with the people around me."
Prior to her role in "Never Have I Ever," she played a Rite Aid cashier in the Drew Barrymore-starring zombie comedy "Santa Clarita Diet." "Getting to work with Drew Barrymore changed the way I saw acting and how acting worked. Also, she was so nice. It was great," she said. According to Young, Barrymore gave her some acting tips that helped her overcome some insecurities she was having. 
"Initially, at that stage, I was so scared of getting it wrong, and I had this huge pressure of being perfect every take," Young recalled. "[Barrymore] gave me this advice: 'Especially if you're starting off camera, explore and try it different ways. It gives me a thing to act off of, and you get to explore more with your character.' She really loosened me up as an actress."
Season 3 of "Never Have I Ever" is now available on Netflix.