Here's What Users Dislike The Most About The OkCupid Dating App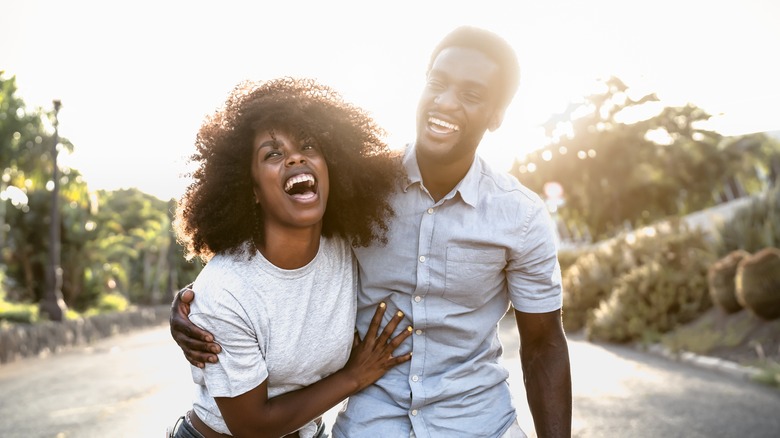 AlessandroBiascioli/Shutterstock
Online dating has come a long way. There is an app catered to every interest, hobby, and aspiration, which can be a double-edged sword. If "must love dogs" is at the top of your dating checklist, dating app Dig might be right up your street as it connects you with potential partners who share a passion for your canine family. But the online dating market is also saturated with so many platforms that choosing the one that best fits your interests can feel pretty exhausting.
Dating apps can alter your love life for better or worse, depending on the platform you use. Before you hit delete, Elite Daily recommends revamping your approach and being direct about who you are and what you're looking for on your profile. This paints a better picture for your matches than any cliché line will. If you haven't had the best experience with certain dating apps, you're not alone. 
OkCupid is one of the most popular dating apps out there, but according to some users, it leaves much to be desired.
The best features are behind a paywall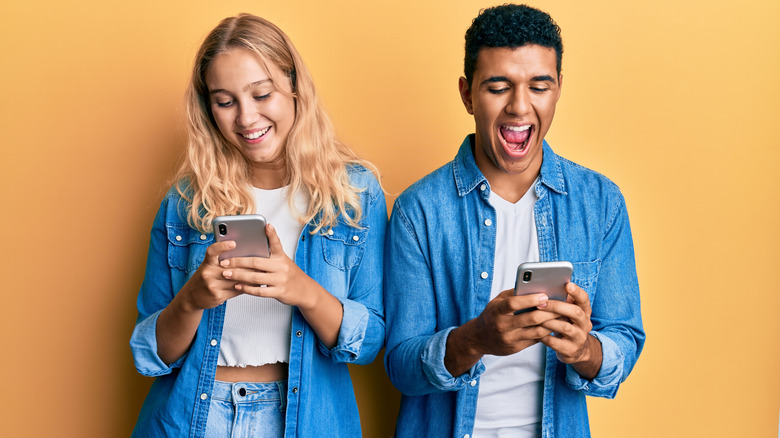 Krakenimages.com/Shutterstock
While OkCupid is a free dating app, some of its better features come at a cost. One of the biggest complaints about their platform is that users have to pay to unlock certain features, including listing your deal breakers, and unlimited likes, reports The Guardian. 
In an April 8, 2021 tweet, one user complained about receiving an OkCupid notification to upgrade their account in order to see a match, writing, "This is one of the worst user experiences I think I've had on a dating app. It's wild that OkCupid, which is ostensibly to connect people, would HIDE MATCHES behind a paywall. If that's not what this is, then it's a weirdly phrased notification." The user further documented their experience on the app in their Twitter thread, and shared that people swiping to show they're interested — only to never follow up with a message — is an even bigger issue that needs to be resolved.
The FOMO doesn't stop there. According to the dating app's paid features and billing page, turning on read receipts for messages and sending super-likes to increase your chances of matching with people are a few other features users must pay for. 
Finding matches based on preference doesn't always work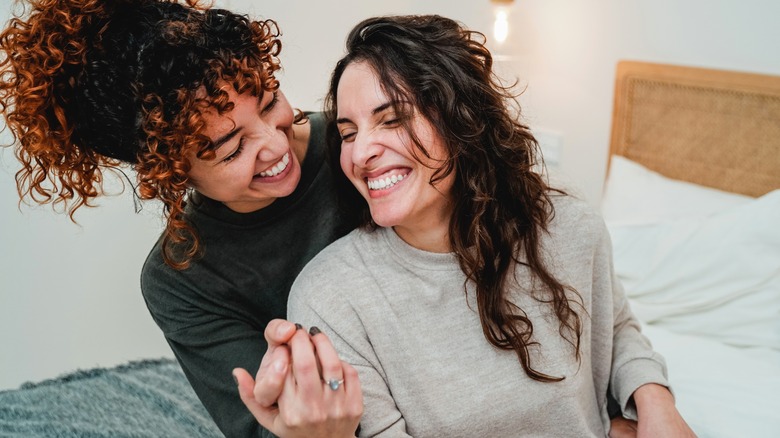 Nuva Frames/Shutterstock
You can spend hours browsing for the right dating app, yet at some point, they will start blending together. There is a reason why it is hard to distinguish one app from another. Match Group owns and operates most of the popular dating apps including OkCupid, Tinder, and Hinge, per Business Insider. 
In a May 2020 Reddit thread, users highlighted the similarities between OkCupid and Tinder, particularly the swipe feature and limited likes. One user pointed out that the changes OkCupid has gone through has made it less user-friendly, writing in part, "I doubt I would have the patience to deal with the new system where messages and swipes are limited. Screw that, I'd rather go out into the real world. The bottom line is, OkCupid used to make dating easier than real life, now it seems like more of a pain in the ***."
Another complaint is that finding matches based on your preferences is increasingly difficult. In a July 2020 tweet, one user posted a screenshot of their experience inputting their preferences and interests in the search resulting in zero matches, writing, "@OkCupid you guys see a lot of complaints about your updates. This is why. The only way I can 'find' someone to talk to is through the tinderesque double take. I've changed my preferences in any number of combinations and it still shows no one."