Fashion And Beauty Influencer Olivia Palermo On Summer Fashion Tips - Exclusive Interview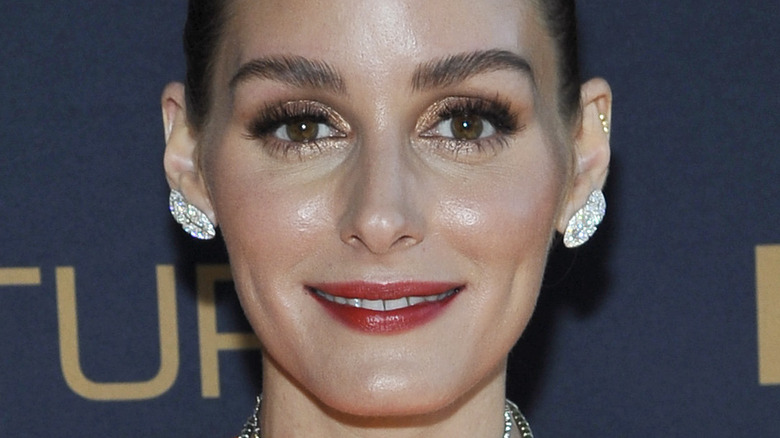 John Sciulli/Getty Images for LG SIGNATURE
Olivia Palermo first entered the public eye starring opposite Whitney Port on MTV's "The City" — the New York-based reality TV spin-off of "The Hills" — as a Diane von Furstenberg intern with attitude. Raised in Greenwich, Connecticut, and Manhattan's Upper East Side, Palermo grew up with a penchant for style and design as the daughter of an Italian real estate developer and interior designer. During her days as a young socialite in the city, according to The New York Times, she attended charity events and fashion shows galore.
In the years since, Palermo has become a respected industry figure who owes her success as much to her impeccable sense of style and hard work as she does to her good looks, connections, and reality TV persona. Per the outlet, the model, stylist, and brand ambassador became a fashion influencer before the term "influencer" went mainstream in the world of social media. "She is writing a new category in the fashion world that didn't exist," Italian haute couture designer Giambattista Valli said of Palermo. As for how Palermo herself describes her ascent in the competitive fashion industry, she told the publication, "I spent a long time on the process of building. I always have a clear direction. I am never one to not know what I am doing."
This includes collaborating with Karl Lagerfeld on a collection, transforming her website into an e-commerce platform, launching her own fashion and beauty line, partnering with LG Signature for a new campaign, and serving as CEO of her namesake company. The List had the chance to connect with the style icon via email for her take on summer fashion, from her favorite looks to her tips for keeping summer clothes looking their best.
Olivia Palermo's favorite summer fashion finds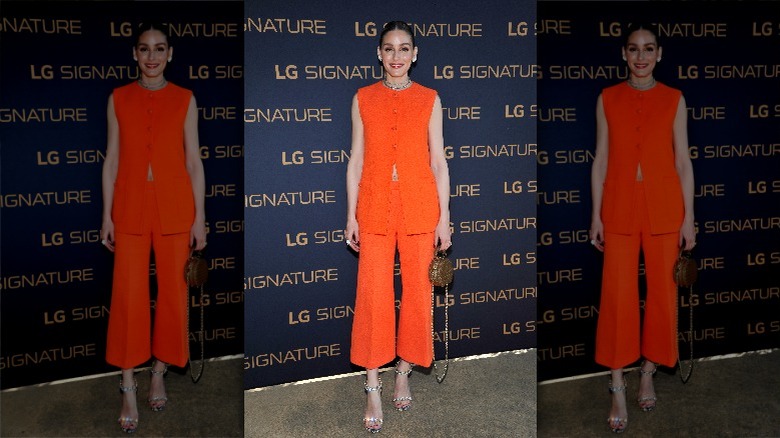 John Sciulli/Getty Images for LG SIGNATURE
What are some of your must-have items for summer 2022? Any particular trends you'd like to point out?
I am really enjoying color in neon brights or metallics. My look or outfit may be white or pastel, but an accessory or shoe in a bright color makes it pop.
I know that sunglasses are pretty much a must-have for you. What are your other favorite summertime accessories?
I would definitely agree that sunglasses are a little bit of an obsession. They can finish an outfit and also hide a multitude of sins! This summer, I am loving my beach bags. The Italian brand Le Nine has taken the humble beach bag to another level, and they take you from day to night. Lastly, a great hat — I always struggle, as I have a small head; one size does not fit all. They are hard to pack, so I always have my eyes open wherever we [she and husband Johannes Huebl] are on vacation when checking out the local stores and markets. Over the years, I have tried on many, many hats with not much success.
I can relate, unfortunately. Let's talk swimsuits: I love the variety of swimsuit styles now, from sexy one-pieces to high-waisted bikini bottoms and even bikini tops with sleeves. What are your favorites?
I agree. The variety of styles that are offered is fantastic, and there is something to flatter every body type. I love a one-piece because you can accessorize it, adding a belt or statement jewelry to dress it up, but I love Melissa Odabash bikinis. They are consistently flattering, come in great colors, hold their shape, and last really well. I am a fan!
How to keep your summer items clean and looking their best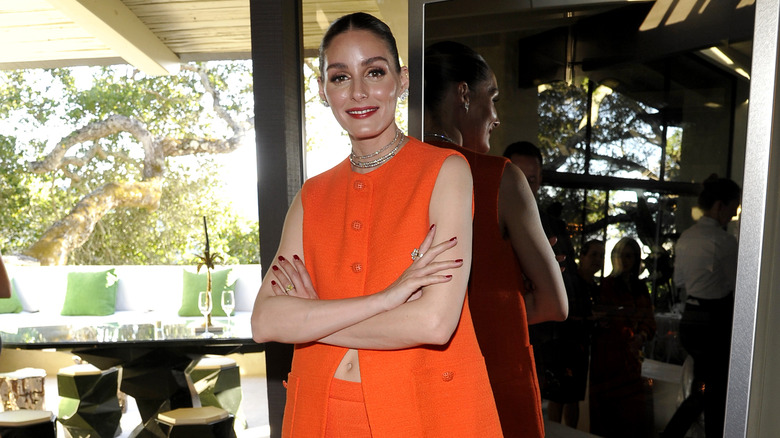 John Sciulli/Getty Images for LG SIGNATURE
I know you're a fan of white tops. What are your tips for wearing white clothing — and keeping it clean?
You do have to work hard to keep your whites white. Keep them away from suntan lotion of any kind, and maybe think about what you plan on eating. When with my husband at our favorite local Italian restaurant, I have my napkin tucked into my neckline, but if with company, I have to be super careful not to splash any kind of sauce onto my clothes.
Any hacks or tricks for removing stains?
Salt is my go-to immediately for any oil-based sauce or dressing splashes. Also rinse the garment as quickly as possible in water, as it stops the stain from "setting." A Tide pen stain remover is also really good, as you can be super specific and careful about where you use it on the garment.
The LG Signature Washer/Dryer is fantastic at handling pretty much anything you may get on your clothes. It has this intuitive auto-dosing function that detects how soiled or stained my clothes are and automatically dispenses the correct amount of detergent. This not only cleans my clothes efficiently, but it [also] protects them and is great for the environment.
What tips do you have for keeping your swimsuits in the best shape?
I try to remember to rinse them after swimming since neither salt nor chlorine is great for them. The LG Signature Washer/Dryer is perfect for keeping them in shape, as I wash and wear them often. I like to use the handwash program, and it remembers the frequently used cycles, so no mistakes. Lastly, I don't use fabric softener, just detergent.
Olivia Palermo's tips for storing your summer collection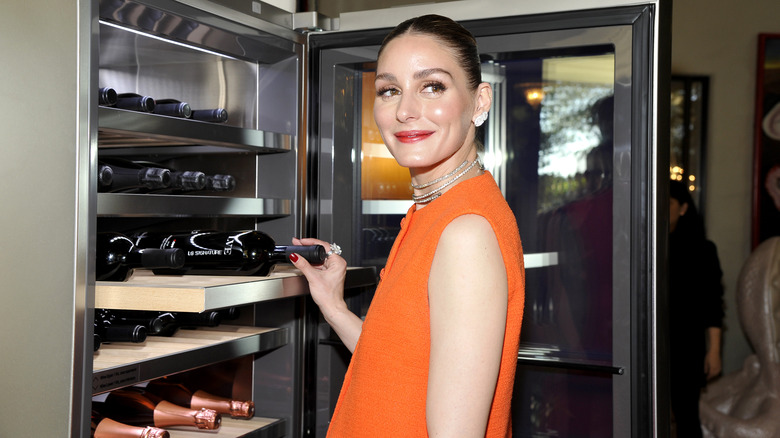 John Sciulli/Getty Images for LG SIGNATURE
Do you have any suggestions for storing your summer clothing — hanging vs. folding?
I tend to hang everything except knits. I use the black, skinny velvet hangers that are sturdy enough to hold their shape but don't take up too much space in your wardrobe. Knitwear I fold, as even the lightest knit will stretch if it hangs for too long. When packing, I mix up folding and rolling to save space. Twice a year, I pack away my winter/summer clothes, which is a great way to edit your wardrobe. If you realize you have packed away, unpacked, and packed away something without wearing it, it is probably time to hand it on to someone who will wear it.
When it comes to swimsuits, what's the best way to store them?
When you are using them often in the summer or on vacation, I make sure they are clean and dry before putting them away, but in the winter, I store them in individual zip lock bags so they take up as little space as possible, and they go into the "summer" box, sadly not to be seen until the next year.
Can you tell us about your latest collections or collaborations?
We are still working hard on Olivia Palermo Beauty and are currently in the research stage for new products. I am also enjoying my role with LG Signature, so who knows where that relationship will take us?
The LG Signature Washer/Dryer is available at LG and major retailers. Olivia Palermo Beauty is available at oliviapalermo.com, Net-A-Porter, Niche Beauty, and WOW concept.
This interview was edited for clarity.