No Bad Days' Alyssa Limperis On How Working With Tom Brady Honored Her Dad — Exclusive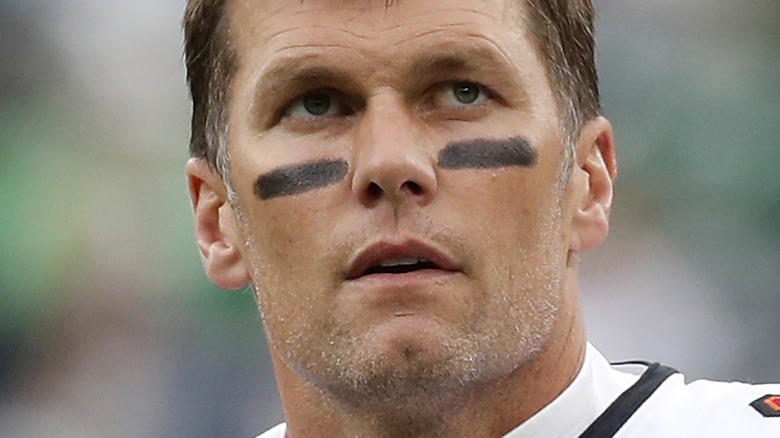 Jim Mcisaac/Getty Images
Alyssa Limperis' new Peacock comedy special, "Alyssa Limperis: No Bad Days," is a mash-up between comedy and wading the waters of grief as she performs a tribute to her father. Losing her dad has informed much of the comedian's work since it happened, and she's vocal about coping with her grief through comedy — a takeaway that would be beneficial for a lot of people. 
Yet it's not just Limperis' comedy routines that her father's memory has touched. She also filmed a series of Hertz commercials with NFLer Tom Brady — who just so happened to be one of her dad's greatest heroes. It was easy for Limperis to get into the zone of the commercial, having shared a love for football (and Brady) with her father.
During an exclusive interview with The List, Alyssa Limperis discussed her time working with Tom Brady on their Hertz commercial and how it honored her dad while she dealt with his loss. 
Tom Brady's biggest fan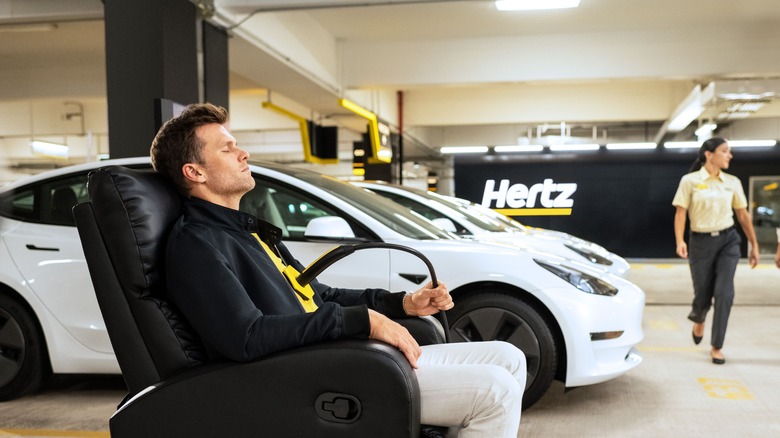 Eric R. Davidson/Getty Images
By the time Limperis worked with Tom Brady on the Hertz commercials, her dad had already passed. But instead of being a somber experience, the comedian got to honor her dad in the best way she knows how: laughter. 
"It was this beautiful thing because my dad was a really big fan of Tom Brady. I'm from Massachusetts, and I shot those right before I shot ['No Bad Days']," Limperis explained. "It was this beautiful harmonious thing [where] I'm saying goodbye to my dad and ... My dad loved Tom Brady."
Her dad was such a huge fan that the family almost reached out to Brady before his passing. Limperis recalled, "My mom wanted to try to get Tom Brady to come visit him when he was sick." Yet despite it not happening, Limperis and Brady's future work together brought everything full circle, the comedian noted. "I don't think she ever followed through with it, but there was this beautiful moment where I was like, 'I'm doing this special where I'm talking about my dad, and I'm meeting my dad's hero, and he's wonderful, and we're ribbing each other, and we're having fun.'"
Becoming a Bostonian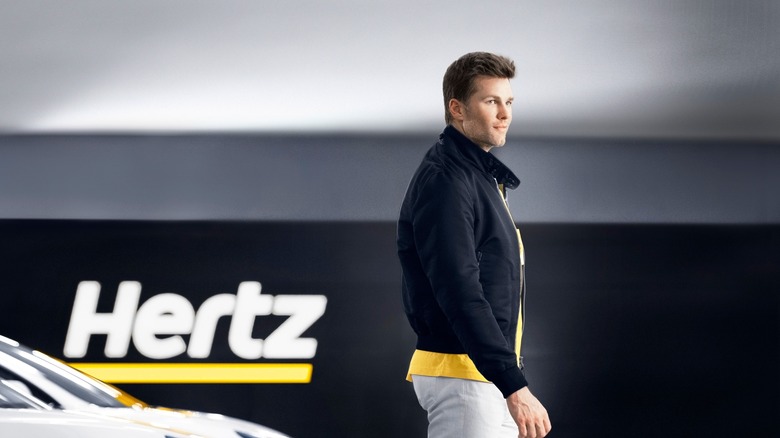 Eric R. Davidson/Getty Images
On working with Brady, Limperis added, "I felt so comfortable with him because I feel like I'd grown up watching him, so it was a really awesome, special experience. For the two of them to happen at the same time was really cool."
The duo found plenty of time to add their own personalities into the commercials, too. "The best part was that they let me improvise a lot. At a certain point, the line was, 'You're from California, aren't you?' or something," Limperis recalled. "I was like, 'I'm from Boston,' and then I dropped into a Boston accent. I was like, 'You remember Boston?'" Brady was willing to play along with the gag, too. Limperis noted, "Without skipping a beat, he dropped into a Boston accent, and then there was the two of us sitting in chairs, talking in Boston accents. I was like, 'This is pretty cool.'"
"Alyssa Limperis: No Bad Days" is now streaming on Peacock.