How Days Of Our Lives Fans Really Feel About Alex Kiriakis' Unusual Double Date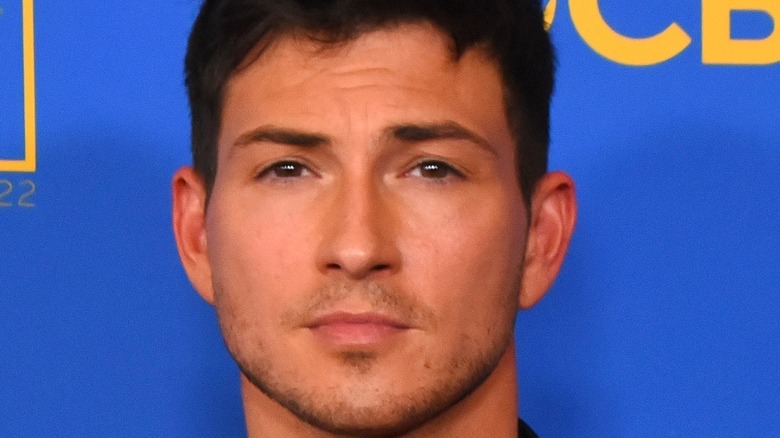 Michael Mattes/Shutterstock
"Days of Our Lives" recently introduced the character of Alex Kiriakis when actor Robert Scott Wilson surprisingly left the role of fan-favorite character Ben Weston and stepped into the shoes of Justin Kiriakis' son. Right off the bat, viewers could see that Alex was going to be charismatic and a bit of a playboy like his father was in his younger years. However, some "Days of Our Lives" fans are now in an uproar about Alex's current storyline.
During the episode on Aug. 15, 2022, Alex is seen rushing off to meet up with newly reunited couple Chanel Dupree and Allie Horton for a date, per Soap Central. Maggie Kiriakis seems a bit confused by the fact that Alex is dating two women who are already a couple, but he tells her that Allie and Chanel seem to only be interested in each other and suggests that he's hanging out with them simply to enjoy their company.
Once Chanel, Allie, and Alex met up at a bar, the trio began to have drinks and dove right into a conversation. Alex begged to hear Chanel and Allie's love story, and they told him all of the dramatic details about how they were best friends who fell for each other (via Soaps). However, things did get a bit uncomfortable — at least for some viewers — during the scene.
Some fans aren't happy with Alex Kiriakis' character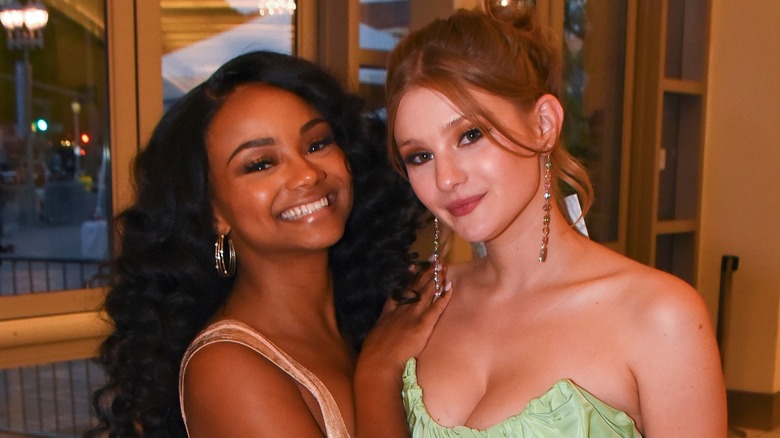 Michael Mattes/Shutterstock
"Days of Our Lives" fans watched Alex Kiriakis, Allie Horton, and Chanel Dupree engage in flirty banter as Alex pressed the women for information about their relationship (via Soap Central). When they told him about their first kiss, he seemed intrigued and asked them to demonstrate the kiss. Both women were offended by the request, but Alex quickly apologized.
Eventually, Allie and Chanel did share a kiss as Alex looked on. Later, the women told him that he didn't stand a chance with them, and he turned his attention to Gabi Hernandez, who had walked through the doors of the bar. 
Many "Days of Our Lives" viewers found the scenes cringy and took to social media to share their thoughts. "They need to tone down the misogyny with Alex and really just tone him down entirely. He also doesn't need to be half naked all the time," one fan tweeted. 
"I understand Alex is different from Ben, I get the characterization. But there was no need for this and it's so offensive to all involved," another commented. "Who BTS thinks that Alex is the type of guy ANY woman would want to be with, much less two bisexual women in an established, loving relationship? He's so gross," a third person wrote.
While some fans may enjoy watching Robert Scott Wilson as Alex, it seems that viewers are divided over the character — and they aren't afraid to voice their opinions.