Are General Hospital Fans Ready For Finn And Liz To Be Finished?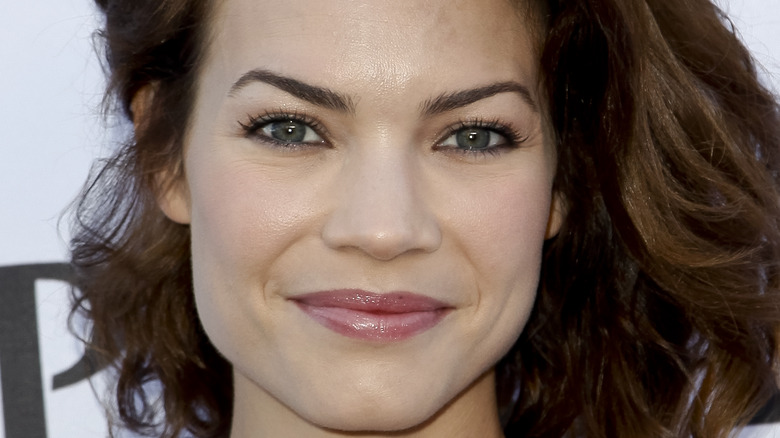 Tibrina Hobson/Getty Images
There might be no greater legacy character on "General Hospital" than Elizabeth Webber (Rebecca Herbst). Per Soaps In Depth, the character originated in 1997 with Herbst in the role as a teenager. Elizabeth is the granddaughter of original "GH" character Steve Hardy, which connects her to the first crop of characters from the 1960s. Fans of the show are passionate about Elizabeth, so naturally, they want to see her find true love and happiness, especially with her celebrating 25 years on "General Hospital."
Following the horrific murder of her husband Franco Baldwin (Roger Howarth), Elizabeth sought comfort in Dr. Hamilton Finn (Michael Easton). The progress of their relationship has been slower than frozen molasses, but they've been a couple for most of the time since Franco's passing. Recently, they've hit a snag following Elizabeth's mental health struggles. Hallucinations and a sleepwalking sort of state led her to Shadybrook psychiatric facility. Elizabeth left the facility a bit earlier than doctors would've liked, and she has tried to reclaim her life since (via Daytime Confidential).
Per Soap Dirt, after her stay in the mental health facility, Elizabeth has repeatedly displayed signs she's not as healed as she's claiming, and Finn has tried to intervene. However, Elizabeth doesn't want help from anyone, so Finn's hands are tied. It turns out Elizabeth isn't the only one that wants Finn to back off a little. Fans have taken to social media, and they're not holding back their opinions about this flop pairing.
Viewers want Finn to back off and leave Elizabeth alone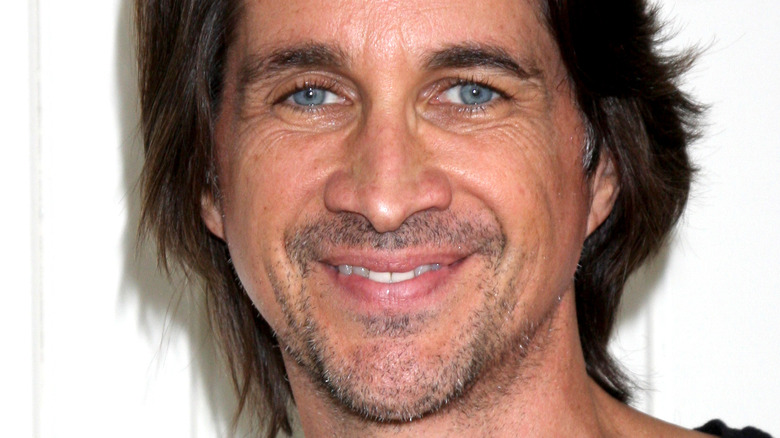 Kathy Hutchins/Shutterstock
It would be an understatement to say viewers don't want Dr. Finn and Elizabeth Webber together. Fans are over it and vocalizing that across Twitter. However, Elizabeth's status as a beloved legacy character has everyone blaming him for the issues in the relationship and labeling him as the problem. Fans think Finn is the last thing Elizabeth needs, and they're also coming down quite heavy on Elizabeth's longtime best friend Terry Randolph (Cassandra James). As Liz's best friend, fans don't appreciate Terry having secret conversations with Finn behind her back. 
One fan blasted Finn, while also calling out his questionable parenting, saying, "Does he not have a job or a child to parent?? Elizabeth does not need him to act like her Daddy." Another viewer echoed that sentiment tweeting, "Finn needs to mind his own business and go back to work. He is harassing Elizabeth. Leave her alone." In an unsurprising event, yet another fan attacked Finn's habit of meddling in Elizabeth's life. They tweeted, "Tired of Finn and his never-ending quest of butting in."
Not every fan blamed Finn himself for these actions, but they instead questioned the writers behind the character. One viewer said, "Geez, well, GH, if your goal was to take a generally likeable character and turn him into an entirely abhorrent one, I'd say you succeeded." 
The future of Finn and Liz is unknown, but it's clear where the fans stand regarding this romance.