Are Gwen Stefani And Blake Shelton Compatible Based On Their Zodiac Signs?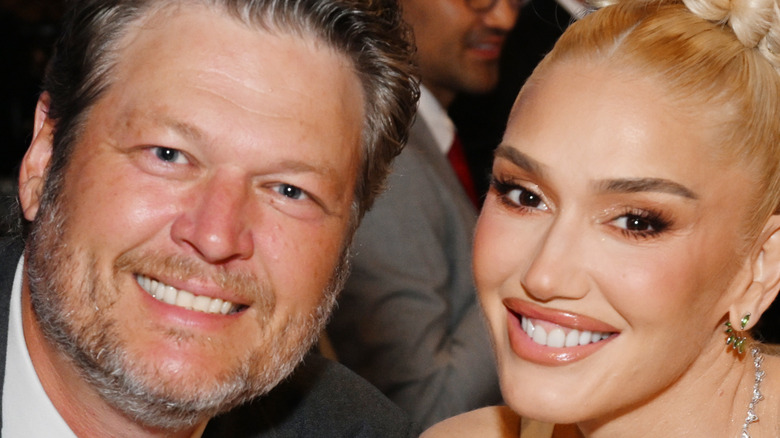 Michael Kovac/Getty Images
Gwen Stefani and Blake Shelton are one of music's cutest couples. The pair also has an interesting love story. Stefani and Shelton first met in 2014 when the No Doubt singer was hired as a co-judge on Shelton's TV series "The Voice" (via Brides). At the time, both singers were fresh off of divorces, Stefani had split from her longtime love, Gavin Rossdale, while Shelton and his wife Miranda Lambert had also called it quits. The duo bonded over their heartbreak and their friendship later turned into romance.
Some fans found the pairing odd as Shelton was a country singer who lived on a ranch and Stefani was a pop and fashion icon born and raised in California (via Zimbio). The couple's relationship was confirmed in 2015 and the following year they made their red carpet debut at the Vanity Fair Oscar Party.
Throughout their romance, Shelton didn't shy away from professing his love for Stefani and even admitted to Billboard that he felt that she saved his life. He was also very open about his love for Stefani's three sons, Kingston, Zuma, and Apollo, per People. After years of being one of Hollywood's most beloved pairings, Shelton finally popped the question to Stefani in October 2020. The duo walked down the aisle in July 2021 during an intimate wedding ceremony at their home in Oklahoma.
Although the pair seemed to be a mismatch when they first started dating, their zodiac signs could tell a very different story.
Gwen and Blake are both air signs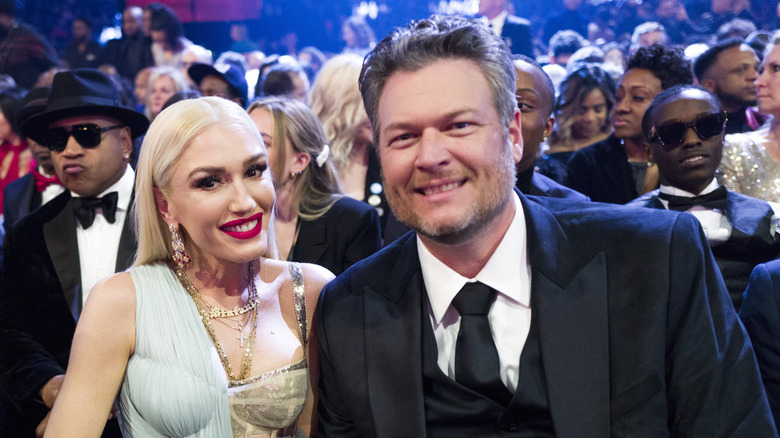 John Shearer/Getty Images
Gwen Stefani was born on October 3, 1969, making her a Libra sun sign (via Astro Charts). Libra women are known for their love of fun and beauty. The air sign loves anything that's aesthetically pleasing and thrives off of having love and laughter in her life, per Astrology.
Female Libras are also known for being a bit spontaneous and very romantic. They expect their significant partners to be ready for adventure and don't want a miss a chance to create the perfect romantic moment. However, because Libras crave balance in their lives it's important for them to find someone who can appreciate that. Libra women are also known to be beautiful and stylish without going over the top and in their home lives are a welcoming presence for those she loves. They know how to multitask and often make organized mothers.
Meanwhile, Blake Shelton was born on June 18, 1976, under the sun sign Gemini (via Astro Seek). Like Libra women, Gemini men are said to be ready for adventure at any time and can multitask with the best of them, per Thought Catalog.
Gemini is also an air sign, and can often show their competitive side. They're known for being great communicators and focusing on the present, which leads them to engage in activities that they find interesting and exciting. Gemini men are also known for keeping things exciting in their relationships and expect their partners to do the same.
So, do these traits make Stefani and Shelton compatible?
Libra and Gemini make great partners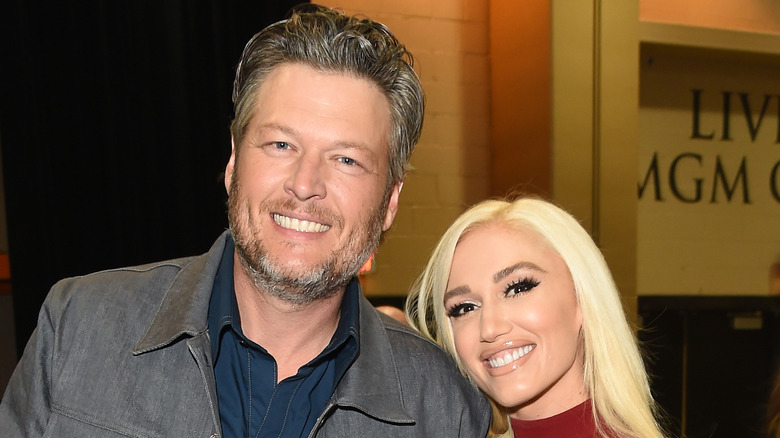 Jason Merritt/acma2018/Getty Images
When it comes to their zodiac signs, it looks like Gwen Stefani and Blake Shelton could be a match made in heaven. Stefani's Libra traits and Shelton's Gemini characteristics seem to mesh well together, as the two signs are both known for being very charming, per Bustle.
"An air and air sign couple tends to be a very strong match," astrologer Clarisse Monahan tells the outlet. "Being ruled by Venus, Libra is the quintessential romantic sign. They tend to be very vocal to their partner about how much they love and appreciate them. Gemini, being likewise a very loquacious sign, loves how expressive Libra is about their feelings," she added.
Women's Health suggests that Stefani and Shelton likely have lively conversations and that the country singer should be able to make his wife laugh thanks to his witty personality. The outlet also reveals that the couple both have their moons in Pisces, which strengthens their bond and helps them cater to each other's needs.
According to Elite Daily, the singers are likely a great match in the bedroom as well, as their signs like to keep things interesting and full of passion. Their signs are said to be very sexually compatible, and their personality traits make for a strong partnership.
It appears that Gwen Stefani and Blake Shelton may truly be a perfectly compatible pair based on their zodiac signs.