What Happened To Ted McGinley From Married... With Children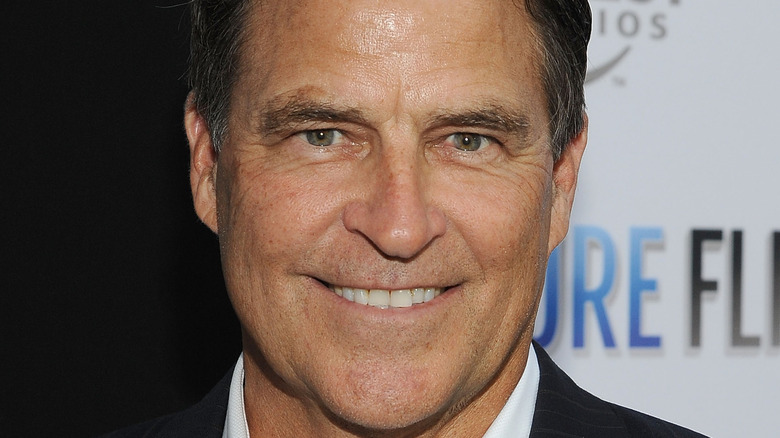 Angela Weiss/Getty Images
Having started his career on "Happy Days," the only way was up for Ted McGinley. The actor went on to star in the rom-com series "The Love Boat" and the iconic "Dynasty," among other roles (via IMDb). But most know McGinley as Jefferson D'Arcy on "Married... With Children," who was introduced during the show's fourth season as Marcy's new husband and went on to star in 166 episodes of the Fox sitcom.
McGinley has fond memories of this role, calling it "a great, great gig" in an interview with The A.V. Club. "Another one of the greatest gigs of all time," he added. The actor said the show had an "amazing cast" — featuring Ed O'Neill, Katey Sagal, Christina Applegate, and Dave Faustino — and that it was "super fun" to work on set. "[It] was such a great show to be a part of," McGinley said. "I'm proud I got to do that."
But what is McGinley up to now? Did he go on to find similar success in other sitcoms, or has he forged a completely different career path?
Ted McGinley was considered a bad omen for television shows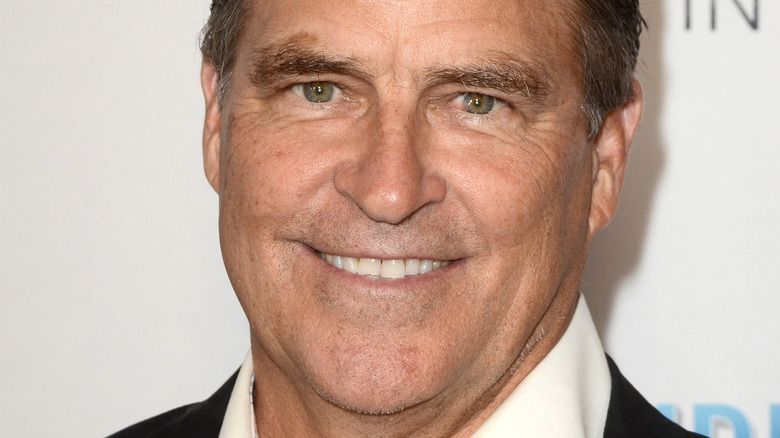 Kathy Hutchins/Shutterstock
Like his predecessor David Garrison, who left "Married... With Children" in season four, McGinley has starred in various shows following the sitcom's end in 1997. He played Mark Gottfried in three episodes of "The West Wing," played a superhero in the animated series "The Justice League," and starred as Charley Shanowski on the ABC sitcom "Hope & Faith" (via IMDb). He also appeared in episodes of "Mad Men" and "Castle" in the 2010s and more recently starred as Sam in the Netflix series "No Good Nick," John Baxter in "The Baxters," and Webb in "Keeping Up with the Joneses."
However, as far back as his time on "Happy Days," McGinley has been considered somewhat of a curse in the television industry. Why? Nearly every time he stars in a show, they mysteriously drop in ratings or are canceled altogether. That's according to the website Jump the Shark, referring to the moment of "Happy Days" decline when the Fonz literally jumped over a shark (via NBC News). McGinley was a prominent face on the website, which charted the lowest lows of television. "I have to say, the first time I came across the website, it hurt my feelings," he said. "I was hurt by it. It's not fun to read those sorts of things."
The actor found immense success on the Hallmark Channel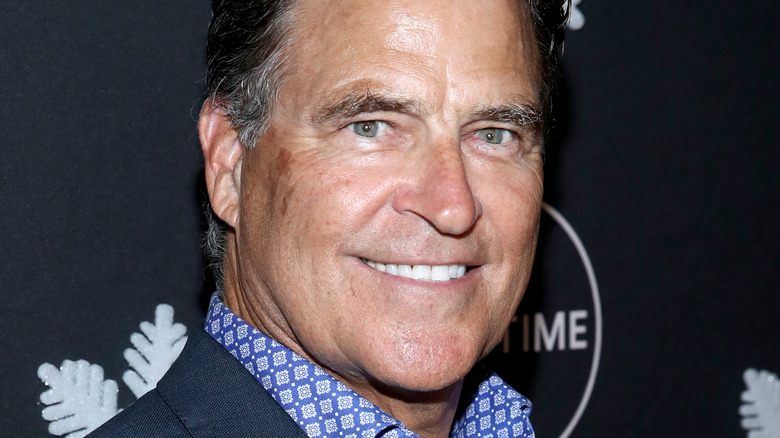 Randy Shropshire/Getty Images
That curse certainly hasn't affected Ted McGinley's work on the Hallmark Channel. Having first appeared in a couple of their telemovies in the 80s, the actor has become quite the mainstay on the network. Some of McGinley's Hallmark projects include "The Note" films, "Hard Time: Hostage Hotel," "Every Mother's Worst Fear," and "Netnapped," alongside his first two "Wild Justice" and "Deadly Web" (via IMDb).
While some people may hold the belief that the network's content is "schmaltzy material" (via The A.V. Club), McGinley notes that there is "an audience out there that just wants to be able to sit down and have a nice evening with their family where they don't have worry about" anything too risqué. "There's a whole group of people that are just sort of sitting on the fringe, looking for something to watch, and Hallmark has a very loyal audience, so we just keep feeding that audience," he explained. "And I think it's kind of cool."