Donald Trump's Reaction To Liz Cheney's Congressional Defeat Will Surprise No One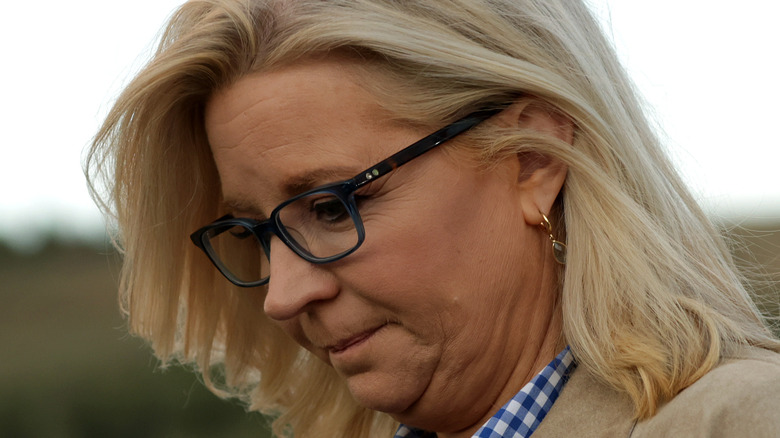 Alex Wong/Getty Images
The Trumps are not even attempting to hide their jubilation that Liz Cheney was defeated by Harriet Hageman in Wyoming Tuesday (via Star Tribune). Indeed, as the politician conceded, having lost by an astonishing 35 points, Donald Trump Jr. held nothing back on Twitter, sharing a scathing message for his father's rival.
Meanwhile, former president Donald Trump himself, whom Cheney vehemently condemned for his role in the January 6 insurrection at the Capitol, and with the Wyoming native voting to impeach him, also took to social media to celebrate his opponent's loss.
Just like his son, the controversial conservative did not exactly take the high road in reacting to the outcome of the election in the Cowboy State (via New York Post).
Taking to his Truth Social platform, the likely 2024 candidate for commander in chief started his diatribe against the former second daughter with a call out to the winner of the congressional seat. "Congratulations to Harriet Hageman on her great and very decisive WIN in Wyoming," Trump declared. But oh no, he was so not done commenting on the contest that the nation has been watching for months.
Donald Trump could face off against Liz Cheney in 2024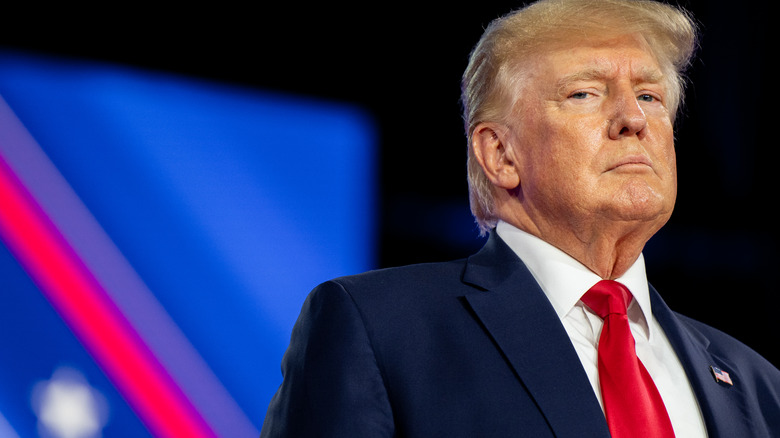 Brandon Bell/Getty Images
Donald Trump's takedown of Liz Cheney following her defeat in Wyoming swiftly followed his congratulations for the Republican who unseated her. On the former POTUS' own platform, Truth Social, he called the January 6 committee of which Cheney is a part "political Hacks and Thugs."
The ungracious former election loser went on to opine that the mom of five "should be ashamed of herself, the way she acted, and her spiteful, sanctimonious words and actions towards others."
Trump went on to predict that Cheney would "disappear into the depths of political oblivion." But that doesn't seem to be where the Republican is headed, having already declared on Today that she plans to keep doing everything in her power to keep the businessman-turned-politician out of the White House — even if that means running for the top job herself.
She admitted that opposing Trump in 2024 ​​"is something I'm thinking about and I'll make a decision in the coming months."