Ramona Young On How Never Have I Ever Takes Her Back To Her Own High School Days - Exclusive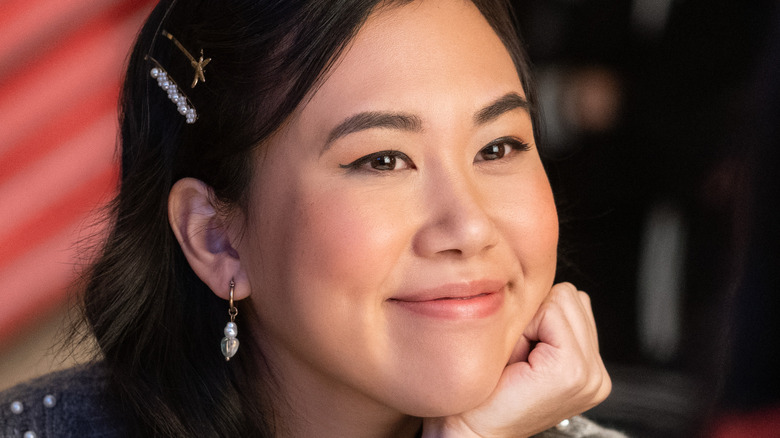 Netflix
Ramona Young has built up an impressive roster of screen credits — made all the more so by the fact that she's just 24 years old. Over the past few years, she's racked up recurring roles in TV comedies "Man Seeking Woman" and "The Real O'Neals" and was also featured in such big-screen offerings as "Blockers" and "Mika." Meanwhile, viewers of zombie apocalypse drama "Z Nation" will recall her for her series regular role as Kaya and playing Mona Wu on "DC's Legends of Tomorrow" for The CW. 
These days, Young is best known for her role as Eleanor Wong, one of two best friends of Devi (Maitreyi Ramakrishnan) in the Mindy Kaling-created Netflix comedy "Never Have I Ever," which recently debuted its third season on Netflix.
In an exclusive interview with The List, Young opened up about how portraying a teenager in "Never Have I Ever" brought her right back to her own days in high school.
Ramona Young is reliving high school in Never Have I Ever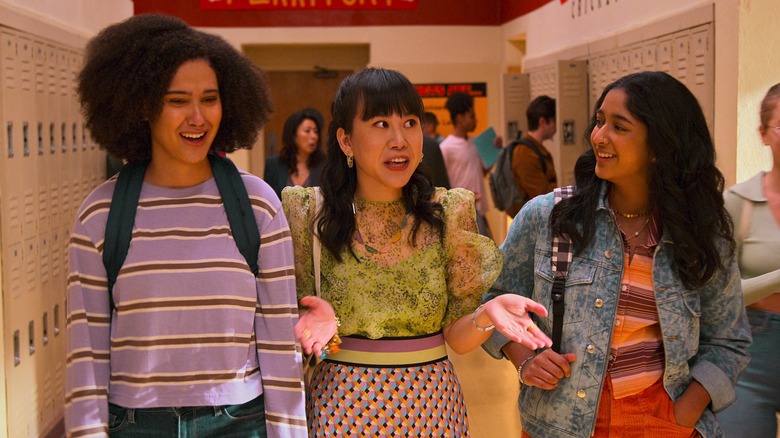 Netflix
Given that she's 24, it's been a few years since Ramona Young saw the inside of a high school from a student's perspective. But she explained that her role in "Never Have I Ever" has offered an opportunity to reminisce about her own time in high school while also bringing her some new experiences. "I was so different than Eleanor in high school," she said. "So in a way, I'm reliving my best life and all the things that I missed in high school."
As for what fans of the show can expect for her character, Young didn't provide any spoilers, but she did drop some hints. "Eleanor is still dramatic and flamboyant," she teased. "I feel like she is handling her obstacles with more maturity and sophistication, which is really cool and exciting to watch. She has some really big decisions to make, but she does [so] with a lot of grace."
Season 3 of "Never Have I Ever" is now available to watch on Netflix.