Michael Cohen Reveals Why Donald Trump Can't Find A Good Lawyer For Latest Legal Troubles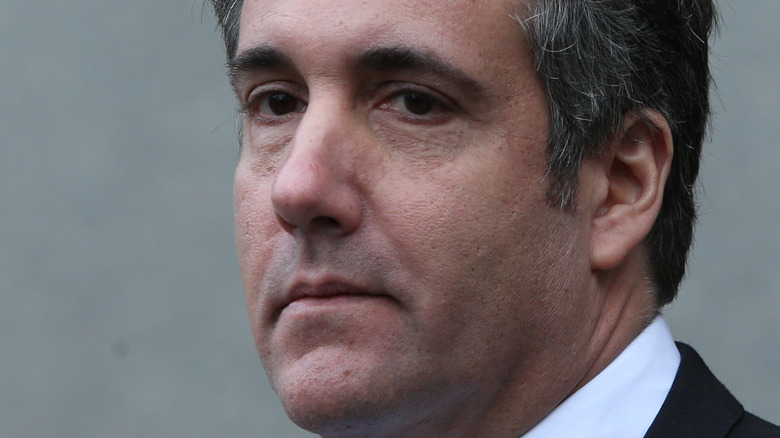 a katz/Shutterstock
Former president Donald Trump is currently wrapped up in several heated legal battles, with court cases stacking up across the country (via The Guardian). Most notably, Congress is conducting hearings on the January 6 Capitol riots and whether or not Trump played a role in the violent situation. Now, even the attorney general is investigating the situation.
The most recent of Trump's legal battles transpired last week, as the FBI raided his Florida home at Mar-a-Lago. It was believed that the former president had taken classified material with him when exiting the White House (via CNBC). He quickly took to his social media platform, Truth Social, to alert his followers of the news.
"These are dark times for our Nation, as my beautiful home, Mar-A-Lago in Palm Beach, Florida, is currently under siege, raided, and occupied by a large group of FBI agents," he wrote. "Nothing like this has ever happened to a president of the United States before."
With so many allegations on his shoulders, Trump needs to find a seasoned lawyer. However, the search isn't going as well as he may have expected.
Trump's former lawyer weighs in on why he can't find a good legal representative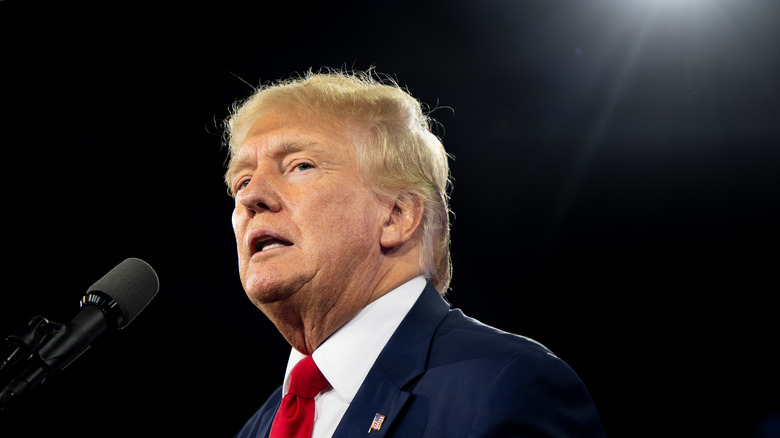 Brandon Bell/Getty Images
There is no denying that former president Donald Trump needs a good lawyer. For one of his cases — which revolves around 2020 election fraud allegations in Georgia — he hired the #BillionDollarLawyer, best known for representing rappers (via Vanity Fair). It seems he is having difficulty finding the skilled lawyers he once was able to hire with ease.
The Washington Post spoke to a few lawyers who commented on the situation, with one Republican legal mind stating simply, "Everyone is saying no." His former legal fixer, Michael Cohen — who has his own sketchy past with the law — recently revealed why he thinks the process this time around has been so difficult.
He told The Post, "In olden days, he would tell firms representing him was a benefit because they could advertise off it. Today it's not the same," and added, "He's also a very difficult client in that he's always pushing the envelope, he rarely listens to sound legal advice, and he wants you to do things that are not appropriate, ethically or legally."