The Latest Poll About The January 6 Committee Hearings Spells Bad News For Donald Trump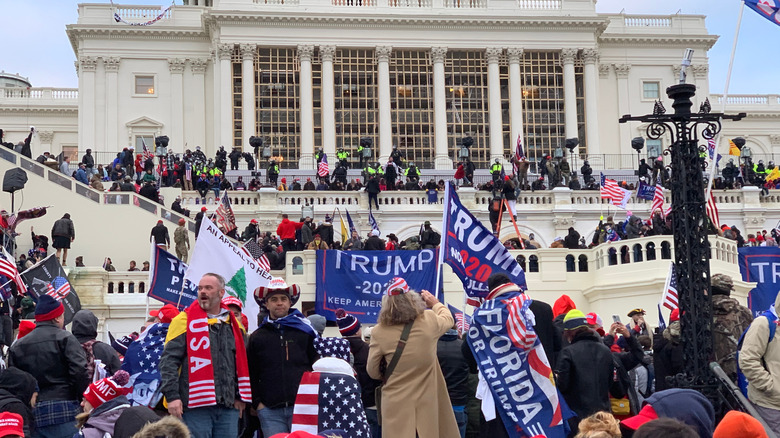 Sebastian Portillo/Shutterstock
There's a lot to tease out of a new poll that looks at Americans' attitudes toward the January 6 committee hearings — and let's just say each finding is a bit eyebrow raising. The Ipsos/ABC News survey found that more than a year after the Capitol riots that rocked the nation, citizens feel pretty much the same about former president Donald Trump's role in the chaotic uprising that ended in tragedy. However, interestingly, not too many folks are even following the proceedings.
The poll revealed that 34% of Americans are following the hearings — but only 9% say they are closely glued to what's going on. Meanwhile, more than half of people are convinced the committee is doing an impartial job conducting the hearings. Finally, it's worth noting that about the same amount of people — 58% to be exact — are of the opinion that Trump deserves to be criminally charged for his involvement in sparking the uprising.
This is far from the first poll that looked at Americans' feelings about the unprecedented events of January 6th. A June 2022 poll conducted by Global Strategy Group noted that 33% of Republicans stand behind rioters (via The Hill). 
But this may not even be the most shocking finding.
Polls are revealing all sorts of things about Donald Trump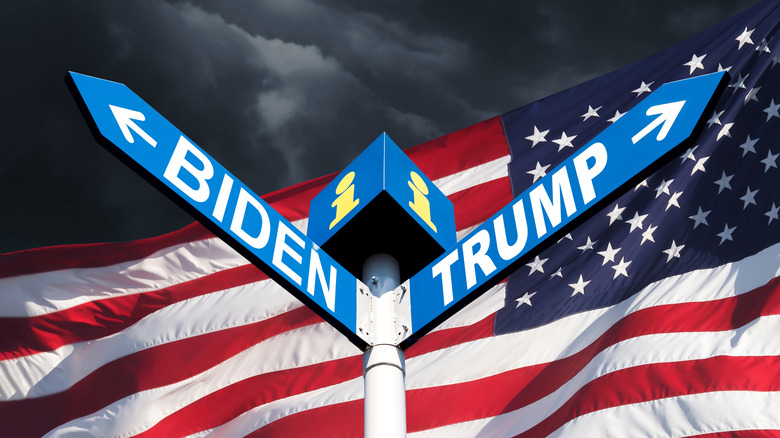 Drop of Light/Shutterstock
As America remains divided about the riots, not all members of the GOP support Donald Trump, with the January 6 committee hearings continuing to play out. Committee member Illinois Rep. Adam Kinzinger specifically noted on "This Week" with George Stephanopoulos, "I certainly think the president is guilty of knowing what he did — seditious conspiracy, being involved in these kind of different segments and pressuring the DOJ, Vice President [Mike Pence], etc." (via AOL).
Kinzinger was then forced to acknowledge that the committee cannot criminally charge the divisive businessman-turned politician.
Meanwhile, many people seem to be more focused on inflation concerns than the January 6 committee hearings, with Brookings Institution Senior Fellow William Galston telling the Washington Examiner June 10th, "It's clear that inflation has become top of mind for the American people." He added a lot of folks are unhappy about their current situation.
Perhaps that explains a recent Yahoo News/YouGov poll that found more people would vote for Trump than Joe Biden if the election were held today (via Kake.com).