If You've Never Watched A Meryl Streep Movie, Here's The One You Should Start With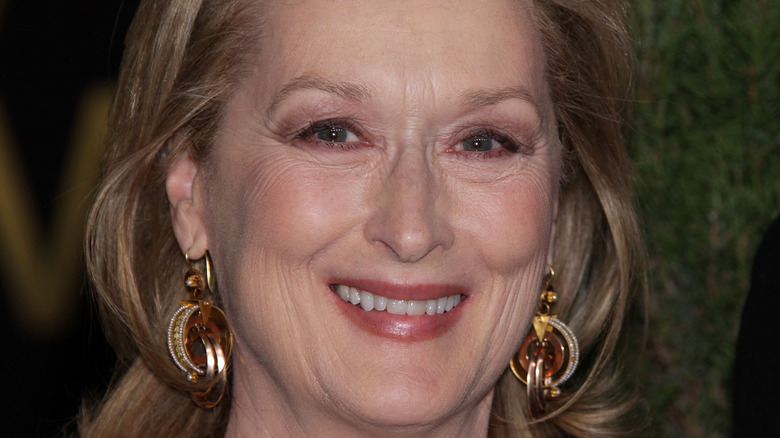 DFree/Shutterstock
Meryl Streep is one of the most iconic actresses of all time, having received a record-breaking 21 Oscar nominations and three wins. She's been in dozens of films and has delivered so many memorable performances over her career that it's almost hard to imagine that there was a time when she wasn't in the spotlight (via The Cine-files).
Streep was born in Summit, New Jersey, in 1949, per Success Story. While growing up with her two siblings, Harry III and Dana, Streep's mother, Mary Wolf, worked as an art editor, and her father, Harry Streep Jr., was a pharmaceutical exec. The actress went to Bernards High School before attending prestigious schools such as Vassar College and Yale Drama School. 
She eventually went on to work in theater, starring in many Broadway productions such as "The Cherry Orchard" in 1977 (per Biography). The following year, she took home an Emmy for her work in the miniseries "Holocaust," which helped her land a role opposite Robert De Niro in "The Deer Hunter," according to Hello!
Streep married artist Don Gummer in 1978, and, after she hit it big in Hollywood, the couple decided to move to Connecticut to raise their four children — Henry, Mary, Grace, and Louisa (via Hello!).
Over the years, the actress has starred in many movies that have become instant classics, critically acclaimed films, and fan-favorite comfort movies. If you've somehow never watched any of Streep's movies before, here's where to start.
Meryl Streep's body of work is amazing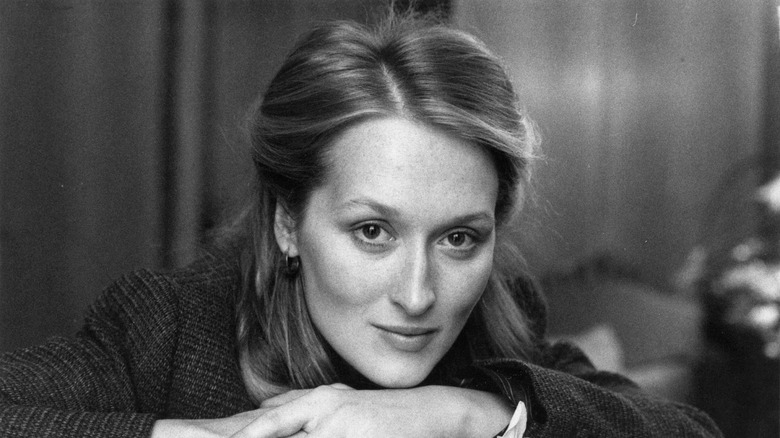 Evening Standard/Getty Images
When it comes to choosing a Meryl Streep movie to watch, you really have to ask yourself what you're in the mood for. Streep is a very diverse actress who has proven time and time again that she can go through a range of emotions in many different genres. For fans looking to see some of the actress' most heart-wrenching and dramatic work, you may want to check out a film like "Sophie's Choice," per PureWow.
If you're looking for something on the action or adventure side, "The River Wild" is a great choice, and it co-stars Kevin Bacon (via IMDb). For fans who want to see Streep show off her singing chops, her musicals like "Mama Mia" and "Into The Woods" are ideal.
However, if you want to laugh, films like "Death Becomes Her" and "It's Complicated" are must-see movies starring the actress. Other fan-favorite films include "The Devil Wears Prada" and "Little Women" (via Rotten Tomatoes).
There are so many Streep films to choose from that you could spend months making your way through her catalog of work. However, if you've never seen the amazing actress in action, there is one movie that may have a bit of everything for you to enjoy.
The actor shines in The Bridges of Madison County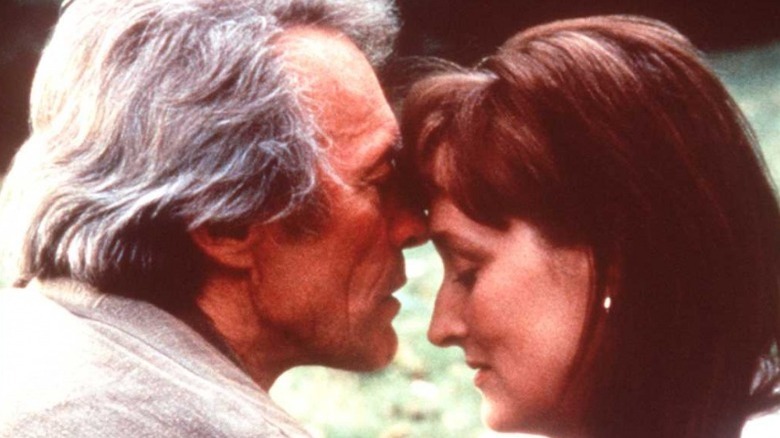 Getty Images/Getty Images
In 1995, Meryl Streep starred alongside Clint Eastwood in "The Bridges of Madison County." The movie was an adaptation of the book by Robert James Waller and pulled at the heartstrings of viewers (via Travel Iowa). 
The story takes place in 1965 and revolves around a loner photographer named Robert Kincaid (Clint Eastwood) who comes to Madison County to photograph the area's covered bridges. Along the way, he meets housewife Francesca Johnson (Meryl Streep), and the two share an instant connection, according to Goodreads.
Francesca is home alone after her husband and children leave for a week-long trip, so she agrees to show Robert the bridges. The two share life-changing conversations and quickly form a connection. They spend an incredible week together filled with passion, romance, and friendship (per Romance Eternal). However, when that week is up, both have to make a big decision.
The movie is beloved by fans and has even scored a 90% on Rotten Tomatoes. Streep's performance, which earned her an Oscar nod, will make you laugh and cry as you admire her knack for bringing the character to life and connecting with her on-screen counterpart. "The Bridges of Madison County" makes a great date night movie. 
So, if you're looking to dive into the world of Meryl Streep films and want to see the acting range of the iconic actress, this movie just may be for you.