What Did Taylor Cole Do Before Beginning Her Hallmark Career?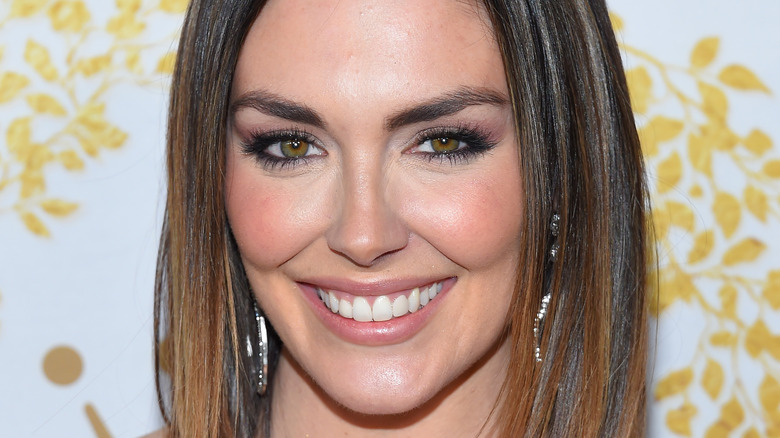 DFree/Shutterstock
She may not always look the same in every role she plays on Hallmark, but you always recognize actress Taylor Cole for her charming portrayals of a woman falling in love.
In her first Hallmark Channel movie, "Appetite for Love," she wears a blonde bob as the character Mina, who becomes smitten with Clay, played by Andrew Walker. In "My Summer Prince" with Jack Turner, Cole switches to a brunette bob, then goes long and dark for "Unlocking Christmas" with Steve Lund. In her role as Ruby on Hallmark Movies & Mysteries movie series "Ruby Herring Mysteries," Cole is stunning as a redhead, as seen on Hallmark Media.
The star has appeared in more than a dozen Hallmark movies and has shared on her Instagram account that she's a proud member of the channel's family. On posting a promo for one of her most recent projects, "Making Spirits Bright" with Carlo Marks, she summed up the spirit of Hallmark with her caption: "Get yourself someone who looks at you like Thanksgiving leftovers."
Taylor Cole's Journey to Hallmark
Originally from Arlington, Texas, Taylor Cole didn't start out wanting to be an actress. The star preferred athletics, and was a junior-Olympic level volleyball player in high school, as documented in a cast biography on Crown Media. She eventually moved on to modeling, and famously starred in a sexy commercial for Old Spice.
Cole somewhat reluctantly turned to television. "I wasn't super excited about the world of acting," she confessed to Monster & Critics. "I was very camera shy." She almost immediately booked her first on-screen gig, though, the part of Erika Spalding in the WB show "Summerland." It ran from 2004-2005, according to IMDb, and starred former Hallmark actress Lori Loughlin. From there, Cole took on several memorable TV roles, including parts in "Heroes," "CSI: Miami," "Supernatural," "The Originals," "Melrose Place," and "Two and a Half Men," among others (per IMDb). She has also appeared on the movie screen, with parts in the movies "The Green Hornet" with Cameron Diaz and "Surrogates" with Bruce Willis.
Cole almost gave up on acting, until she was cast in her first Hallmark movie, "Appetite for Love," in 2016. She revealed to Monsters & Critics, "I just wanted to feel like I was fulfilling something inside me. When I found Hallmark, it was exactly that. It was changing people's lives and giving back."
Her Future With Hallmark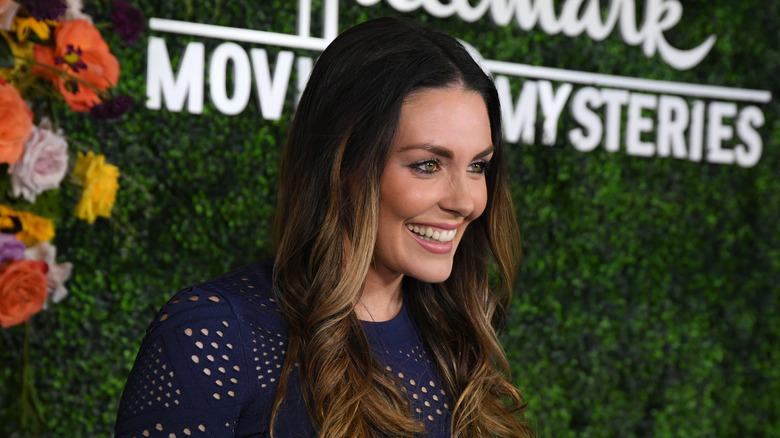 Michael Tullberg/Getty Images
While other well-known Hallmark stars like Jen Lilley and Danica McKellar have opted to leave the Hallmark Channel to pursue movie options with the competing GAC Family Network, Taylor Cole is staying put.
In a news release posted by Hallmark in April 2022, it was announced the star signed an exclusive multi-movie deal to star in even more movies from the Crown Media Family Networks, which includes the Hallmark Channel, and Hallmark Movies & Mysteries. "Being able to continue creating such amazing stories is something I hold near and dear to me," she expressed in the Hallmark release. "I am forever grateful for the work I get to do with Hallmark."
Cole shared with Monsters & Critics. "I also love that there is the real need for these beautiful stories with happy endings, and family-friendly content. This is what drew me to [Hallmark], and made me stick around. I am so grateful for every job that I've gotten to get me here, but honestly, Hallmark is food for my soul."