How Americans Really Feel About The Investigations Into Donald Trump Might Surprise You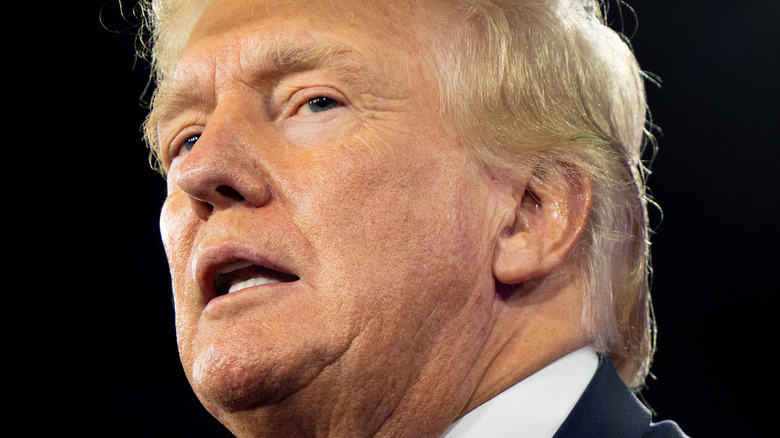 Brandon Bell/Getty Images
Since the FBI raid at Donald Trump's Mar-a-Lago estate, people have shared a lot of opinions. There are those who think the search was a mistake, namely former Democratic presidential candidate Andrew Yang. Twitter is full of thoughts on the investigation into whether the businessman-turned-politician took classified documents from the White House.
Conservative House candidate Lauren Boebert tweeted a claim Thursday that said, "GOP enthusiasm INCREASED 5% after the FBI's fraudulent raid on President Trump. I guess the DOJ forgot the old saying about poking the bear." Meanwhile, Hillary Clinton took to Twitter to use the raid as an opportunity to sell her "But her emails" hat to benefit her Onward Together organization. TV host Clay Davis has been questioning why the investigation into Hunter Biden's laptop is still ongoing, echoing what is on the minds of many. Author Miles Taylor shared a popular sentiment as well that no one is above the law.
Americans are also expressing how they really feel about the investigation into Trump's alleged sensitive document handling in a new poll that has yielded some eyebrow-raising results.
Donald Trump may not have the support he thinks he does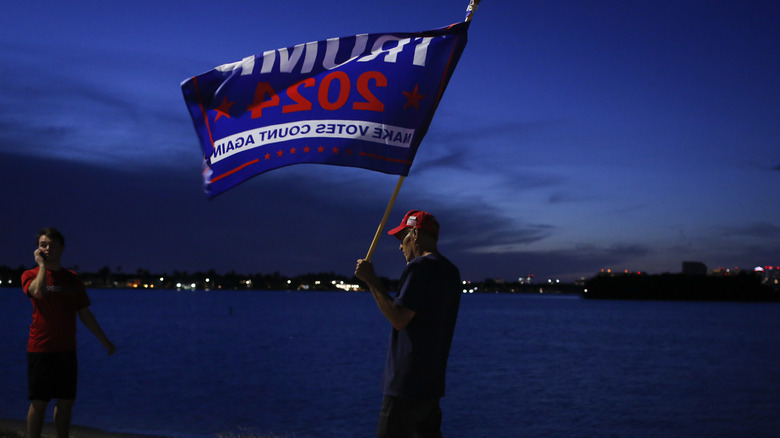 Eva Marie Uzcategui/Getty Images
In an Economist/YouGov poll taken August 13 -16, 2022, we learn that Americans are largely supportive of the FBI's actions following the Mar-a-Lago raid. According to a press release, 64% of Americans surveyed support the Presidential Records Act, which former president Donald Trump may have violated, while 55% of Republicans feel this way.
Meanwhile, a little over half of Americans are behind the FBI raid itself, but 31% do not approve of what went down at the Trump estate. Roughly the same number of folks approve and disapprove of the court-ordered search warrant being issued in the first place.
When it comes to the actions of the former POTUS, which are still under investigation, half of people surveyed say they aren't fans of Trump having taken top-secret documents to his Florida residence. Interestingly, just 57% of people are shaking their heads at the prospect of those documents containing nuclear secrets. Republicans are a little less sure about how they feel about the issue of nuclear weapons-related documents having been taken to Mar-a-Lago, with 36% approving of that possibility, and 36% disapproving.