Zaria Admits That The Ending Of Pretty Little Liars: Original Sin 'Surprised' Her - Exclusive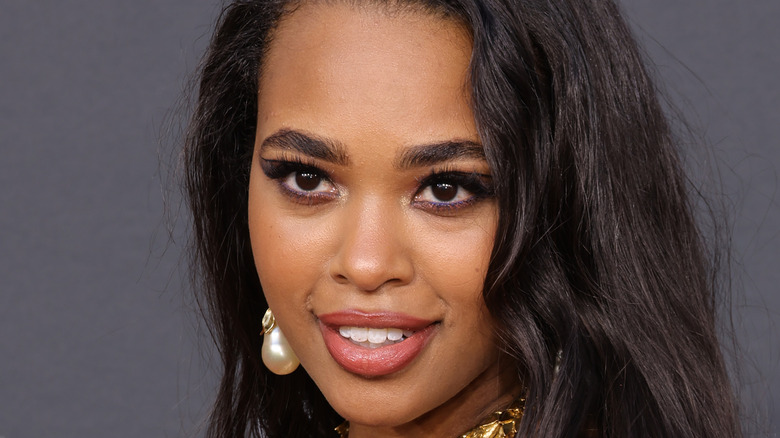 Amy Sussman/Getty Images
Before stepping on set to film the finale of "Pretty Little Liars: Original Sin," the cast had no idea what would happen next. In fact, A's identity was kept a secret from all the actors throughout the entire season. "We had some wild theories we cooked up by ourselves, because we were getting the scripts as they came," actress Zaria, who plays Faran, said during an exclusive interview with The List.
Because of that, Zaria was figuring out what Faran was capable of in the same way that viewers would each time that they tuned in for a new episode. "I remember texting everyone in our group chat whenever we'd get a new script, because it was so exciting," Zaria explained. "[I said], 'Did you hear this happen with Faran and Henry? Did you see this happen with your character?' It was so juicy every time."
Watching her character's relationship with Henry unfold — as well as all the horrific happenings around Millwood — was an adventure for the actress. When she eventually received the final script of the season, she couldn't believe what the writers had thought up. "I was surprised," she teased.
Will the finale finally reveal A's identity?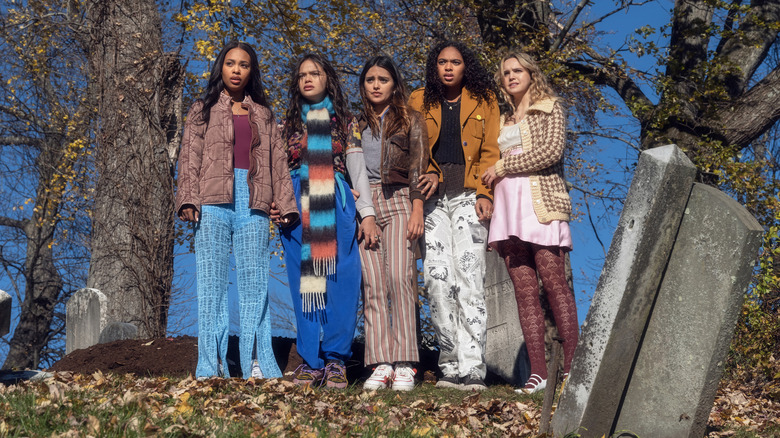 Karolina Wojtasik/HBO Max
The plot for the final episode of "Pretty Little Liars: Original Sin" has been a secret that Zaria has been keeping the last few weeks. "I've been very cautious in being able to give all the viewers what they deserve when they watch," the actress told The List.
When it comes to exposing A, she only suggested that fans keep a close eye on each of the pretty little liars' enemies. "All of our beautiful writers did a fantastic job at creating different versions of A for each character," she said. "I know for sure that Faran deals with a lot of problems from Madam Giry, and everyone has their major antagonist [like] her and Karen. Faran would be most suspicious about her micro-aggressors."
But even if you think that you have a certain suspect in mind, you may be surprised by the real character behind all of the horror. According to Zaria, the season finale will shock fans. "The most magical thing about being a writer is finding an ending that makes sense, but surprises your audience," she told us. "They've done just that."
New episodes of "Pretty Little Liars: Original Sin" are released each Thursday exclusively on HBO Max.