The Truth About Raven-Symoné's Sexuality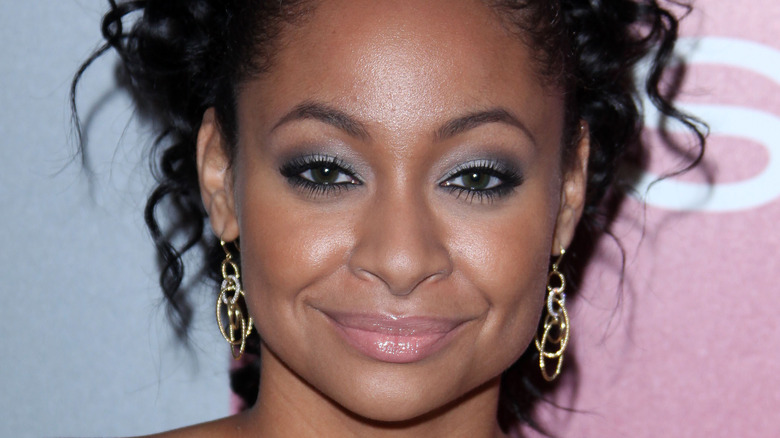 DFree/Shutterstock
Whether you know her as Raven Baxter from "That's So Raven," or Galleria Garibaldi from "The Cheetah Girls," many 2000s kids grew up watching Raven-Symoné on the small screen. Since her days on Disney Channel, the Atlanta-born star has accumulated a sizable fortune — here's how much Raven-Symoné is really worth — acting in series such as "The Bold Type" and "Black-ish" (via IMDb). Unlike actors Ellen Pompeo and Rupert Grint, who reportedly hate revisiting their former projects (per Us Weekly), Symoné loves watching herself perform. According to Seventeen, Symoné tends to tune in as soon as one of her episodes premieres. The actress also likes to keep up with commentary among viewers, and will occasionally respond to fan questions and theories.
While Symoné is always happy to discuss her career, "The Princess Diaries 2: Royal Engagement" star is notoriously private about her life off-screen. In fact, the actress and singer did not reveal that she was in a relationship with Miranda Pearman-Maday until the summer of 2020, when the pair exchanged vows at an intimate wedding with friends and family, as Us Weekly reported. Over the years, the "The Cosby Show" star has opened up about how growing up in the spotlight has made it difficult for her to embrace her sexuality.
Falling in love changed how Raven-Symoné felt about sharing her personal life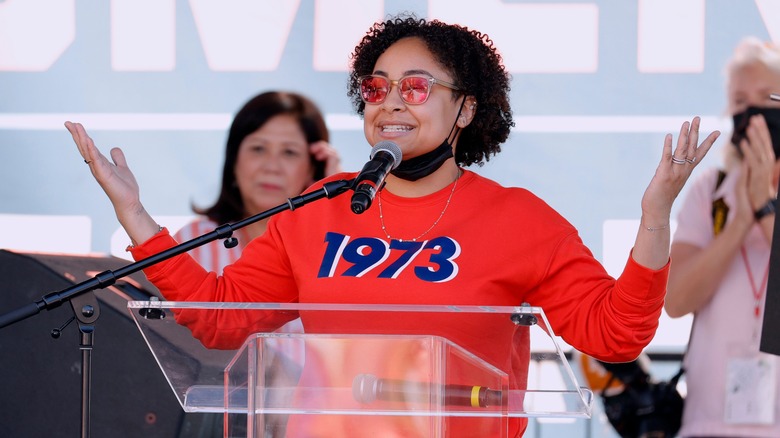 Amy Sussman/Getty Images
Raven-Symoné discovered her sexuality when she was 12 years old (via Out). However, at the time, the actress was afraid to speak out due to certain negative conversations that were happening around her surrounding Ellen Degeneres' coming out. Moving forward, Symoné thought she would spend the rest of her life keeping her sexuality a secret. "So it was something that I always thought in my head, I'll have a 'friend.' I'll have a husband and I'll have a 'friend' on the side so I can be happy," the actress shared in an "It Got Better" video with L Studio Presents.
But everything changed when the "Raven's Home" star turned 27 (per Out). Symoné began attending the Academy of Art University in San Francisco, which is where she met someone who changed everything for her: AzMarie Livingston. "I didn't care anymore because I fell in love," Symoné told the outlet.
Meeting Livingston, Symoné's now former partner, ultimately led Symoné to come out to her family and the public. "I didn't have to have a 'beard.' I didn't have to have a man standing by me," Symoné shared with Out. "I felt lighter, I felt like I could go out and not have to put on 17 different hats to be myself."
Raven-Symoné loves the creative freedom she has with her YouTube channel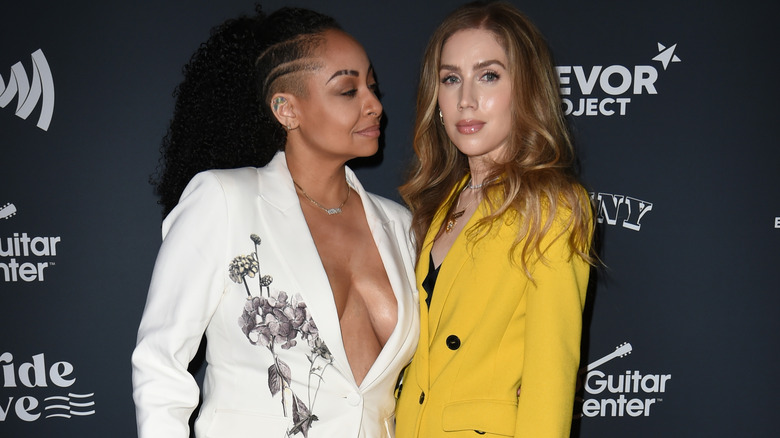 Vivien Killilea/Getty
Since coming out, Raven-Symoné has found several ways to keep her work life and her personal life separate from each other. When the creators of "Raven's Home" asked the lead actress whether or not she wanted to make her character lesbian, the actress was adamantly against it. "The reason I said no wasn't because I wasn't proud of who I was, or I didn't want to represent the LGBTQ+ community in any way. It was because Raven Baxter is Raven Baxter," Symoné shared with BuzzFeed. As fans of "That's so Raven," will remember, Raven's character had a love interest named Devon Carter, who now plays her ex-husband in "Raven's House."
Symoné's marriage to Miranda Pearman-Maday is also very removed from her career. According to Us Weekly, Symoné's wife had never seen any of the child actress's projects before the pair met, which Symoné loved. "Imagine being in a relationship with someone who doesn't look at you like a famous person even though you have been famous your whole entire life. You get to be seen."
The happy couple also has their own YouTube series, 8 PM, which is purely based on their own interests and what content they want to create. "We love the fact that we get to be ourselves, that we don't have a huge conglomerate telling us what to do," Symoné shared with ET.