Alison Brie On Her New Film Spin Me Round, The Ending Of GLOW, And More - Exclusive Interview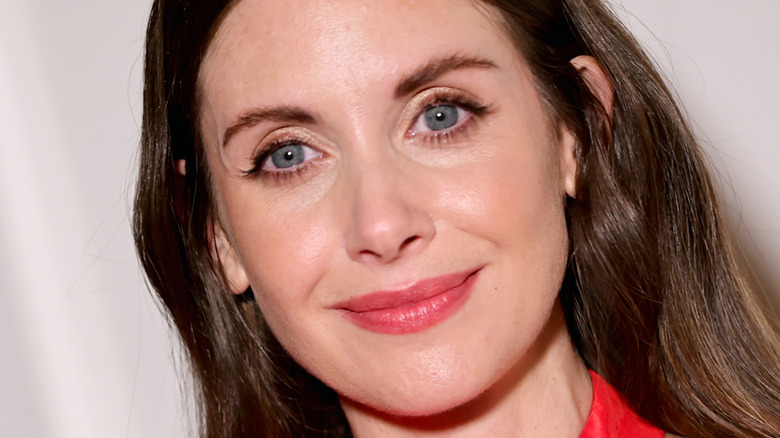 Matt Winkelmeyer/Getty Images
We all dream of that once-in-a-lifetime vacation or work trip that's absolutely going to change our lives for the better. Think of the "Eat, Pray, Love" moment you've always wanted, or Lena's life-altering summer in "Sisterhood of the Traveling Pants." Just one plane trip could send us on a completely different trajectory, transforming our mundane lives for the better — or could it? As it turns out, the realities of a vacation or work trip — even an international one — will likely bring us back to our same day-to-day lives. It's up to us to make meaningful changes in our lives rather than wait for significant changes to come while seated on an overcrowded flight.
Such a character arc is what Alison Brie's Amber experiences in the upcoming film "Spin Me Round." After being selected for an all-expenses paid trip to Italy on behalf of the restaurant chain she's managed for almost a decade, Amber quickly finds herself in a high-stakes — and even dangerous — situation that she certainly was not expecting. What unfolds is the result of Brie and director Jeff Baena's collaboration, the film featuring an incredible ensemble cast of Alessandro Nivola, Aubrey Plaza, Molly Shannon, Zach Woods, Debby Ryan, Fred Armisen, and more.
Ahead of the film's premiere, we sat down with Brie for an exclusive interview and chatted all about the film, where she sourced inspiration, and what she hopes audiences will take away from Amber's story. Of course, we also had to ask her what it was like to star in the hit show "GLOW" and how she really felt when it came to such an abrupt end. Brie was a pleasure to chat with, and what she revealed will leave you desperate to catch "Spin Me Round" in theaters.
On working with director Jeff Baena and sourcing comedy inspiration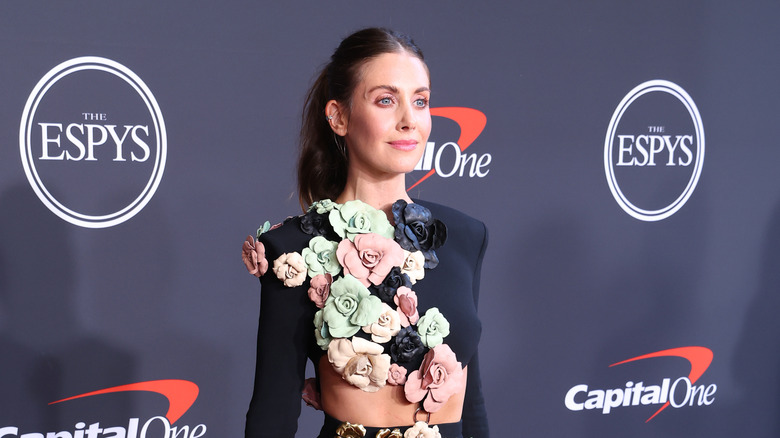 Leon Bennett/Getty Images
You didn't just star in the film, but you co-wrote it as well. Where did you source inspiration for this project, and what were those early production days like for you?
Well, Jeff [Baena] actually came to me with the idea. Right after we shot "The Little Hours," he read an article about a certain shall-be-unnamed American-Italian restaurant chain that has a similar immersive exemplary managers program in which it sends managers to Italy to experience food and culture. The article basically laid out how lackluster the program was, how the managers were staying in dormitory-style buildings and not seeing much of the country. They learned how to make a bolognese and they all took a photo and that was about it.
He saw great comedic potential in that, and he shared it with me. He had already thought out the broad strokes of the movie, and then we dove into working on it together. A lot of it became a play on the idea of expectation, us picturing those managers and what they expect when you picture going on this once-in-a-lifetime trip versus the reality of that trip.
[Then we got] to play with this character and her personal journey of self-empowerment — this very passive character who has worked at this restaurant as a manager for nine years. She's in a lot of debt and she doesn't assert herself. She lets people walk all over her a little bit. When she gets this opportunity, she's really excited about the idea of things happening to her. Something in her life is going to change without her having to do much at all. She hopes to fall in love.
Once she gets on that trip, as the things happening around her become increasingly disconcerting, she's forced to take her destiny into her own hands, and we get to watch her come out of her shell a little bit. By the end of the movie, she emerges, if [only] microscopically, still a different person.
The actor reflects on her character's takeaway in the film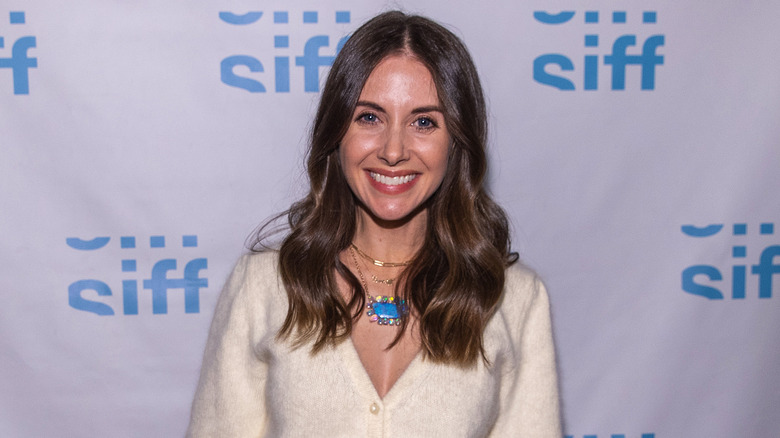 Mat Hayward/Getty Images
That spot of having been in the same job and finding it lackluster and being there for nine years is a spot that so many of us can relate to — getting stuck in our own reality.
Definitely — and maybe not knowing how to get out of it. Again, there was this play — when someone goes on a big trip like this, you often think, "Oh, I'm going to come back a completely different person," or "Will I have some experience in my life?"
"Will I have the 'Eat, Pray, Love' moment?"
Yes. Then, the reality is that on a surface level, not much is likely to change at all. It's not going to erase your debt. It's not going to change your job if you don't make moves to change it. But the takeaway is that even a small change in terms of your inner personality, even a small change in terms of one's self-worth, is something. It's not nothing.
What was it like to work with such an incredible ensemble cast?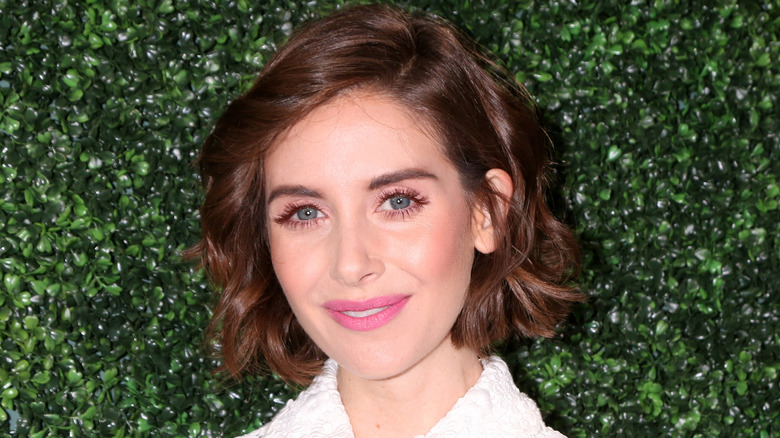 Kathy Hutchins/Shutterstock
The cast is full of comedic talent. Aubrey Plaza — who doesn't love "Parks and Rec"? Zach Woods — his performance as Gabe in "The Office" is still legendary. What was it like to collaborate with such a talented cast?
It was such a joy. It's one of the best parts of the process — creating these characters with Jeff [Baena] and then getting lucky with this incredible cast and watching what they bring to the table. Each one of these actors has such a unique style of comedy, a unique sensibility. 
You talk about Zach Woods — he's such a unique straight man in his work. Molly Shannon — we're giving her an opportunity to go off the rails and have fun with that role. Even Ben Sinclair, who I've always loved on "High Maintenance," has a certain type of energy. It's fun to watch all of these different energies percolate and watch everybody bring out the most unique side of their character.
It makes me think of Debby Ryan — many people know her from "Jessie." Aubrey Plaza has such a dryness to her comedy. That must have been such a great melting pot of comedic styles.
Absolutely — and Tim Heidecker. To me, it's so "Tim and Eric Awesome Show, Great Job!" — everything being so alt-comedy. We have a lot of comedy rebels in the movie, which is really fun.
Are there any days on set that stood out to you or any behind-the-scenes stories that captured your time together?
Overall, it was such a joyful experience. It was wonderful to be in Italy with this group of people who are all also good people, really thoughtful. Between takes, it was not like everyone was pulling pranks and making jokes. It was us having fun on set in these awkward comedic moments, and then off set, having deep conversations about our childhoods and things like that. It was this amazing bonding experience.
I do feel like the scene with Molly where she doesn't want to put out her cigarette makes me laugh so much. In the moment, watching her alone in that outfit [and] watching all of the different interpretations of how she was going to talk back to Ben Sinclair made me laugh.
Reflecting on GLOW and the show's cancellation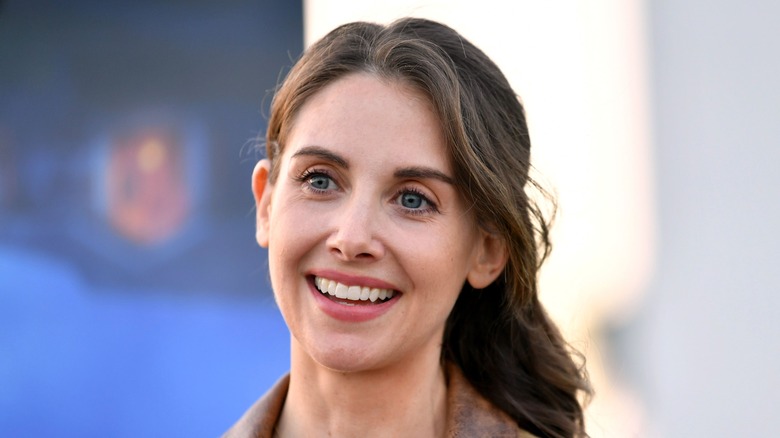 Amy Sussman/Getty Images
I'd love to look back a little bit to your days on "GLOW" and how you got to this spot. So many fans were sad when that show came to an end. Obviously, it was canceled due to COVID. What was that experience like? How did it project you to this phase of your career that you're in now?
It was definitely difficult, but also, it was one of those things that there was a bit of a delayed reaction. Globally, there was so much going on that was so awful and so unexpected that it put things in perspective in a great way. But it was really difficult — especially to not be together with the cast — finding out that the show was canceled. That made it tricky. Also, because we had started shooting the fourth season, that allowed us mentally to be like, "There's no way that it's going to go away." It was definitely a surprise.
During that downtime, I was immersed in this different type of creative outlet through writing. I was writing this and I was writing a movie with my husband, Dave Franco. It was nice to actually feel like, "Okay, I have another creative muscle that I can be working while we're on this extreme break." It is probably through the process of shooting "GLOW" that I felt empowered to take a step into doing that.
"GLOW" as a job was life-changing for me in a lot of ways. I've talked a lot about how it affected me from a physical standpoint, having never been very athletic, or maybe being at odds with my own body. That show put me in my body in a very literal way, but it was very helpful with internal confidence. Working with Betty Gilpin ... She's so extraordinary. That made me a better actress and helped me expand my perspective of how to look at acting. 
Also getting to direct an episode of "GLOW" — it was all part of this similar trajectory. It was actually after our third season that I wrote "Horse Girl" with Jeff [Baena], so it really is all part of the same story. [In] any person's life, one thing leads to the next thing. Nothing comes out of nowhere. It's definitely a bummer to me that the show was canceled, but it's hard for me not to be so grateful for everything that I got from that experience.
Alison Brie shared what she wants viewers to take away from Spin Me Round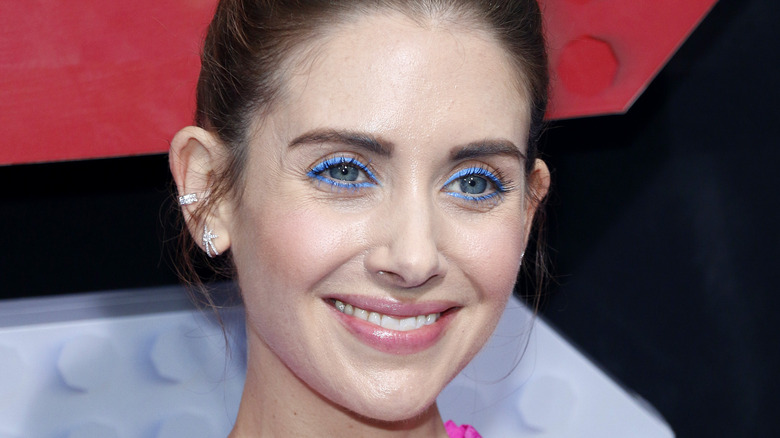 Tinseltown/Shutterstock
You talked a little bit about what you took away from "Spin Me Round" earlier, but is there anything you are hoping that viewers will take away from the film?
Well, on the one hand, I hope they give themselves over to it and have a fun time [and] let it be an unexpected ride. But at the same time, it goes back to what I was saying [about the story]. I think the takeaway really is that when things happen in your life that you think are going to have a huge change that everyone's going to notice, it might just be something small that you notice yourself — and that's enough.
"Spin Me Round" will be in theaters, On Demand, and streaming on AMC+ on August 19.
This interview has been edited for clarity.