The Real Reason Linsey Godfrey Left The Bold And The Beautiful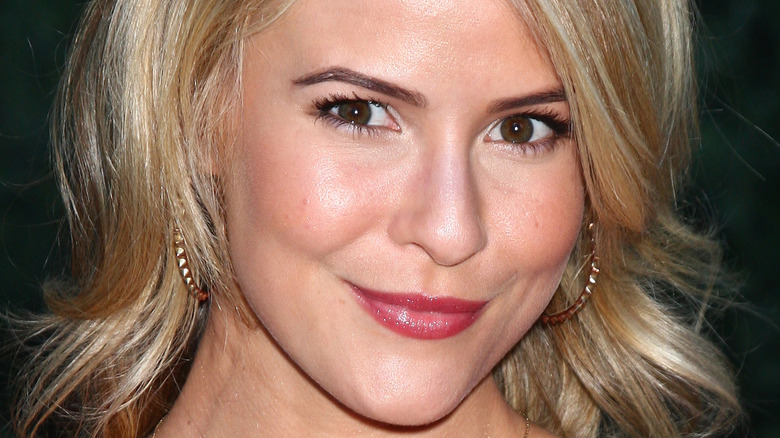 Kathy Hutchins/Shutterstock
"The Bold and the Beautiful" fans have seen many characters come and go over the years, but some are harder to say goodbye to than others. One character who met a tragic end was Caroline Spencer. The character, played by actress Linsey Godfrey, is the daughter of Karen Spencer (via Soap Central). Caroline was first introduced to fans in 2012 when she moved to Los Angeles from New York and began working at Forrester Creations. While she was on the canvas, fans watched her engage in romances with Thomas Forrester, Rick Forrester, and Ridge Forrester.
Eventually, Rick and Caroline grew close and he popped the question. The two got married at the Forrester mansion in 2013, but their relationship was full of ups and downs. The pair eventually divorced and later Caroline was hit by a car and forced to be in a wheelchair. The storyline was written into the show due to a real-life accident suffered by Godfrey, per Soaps in Depth.
In 2016, Caroline had an affair with Thomas Forrester and ended up pregnant. She later gave birth to her son, Douglas. Caroline and Thomas eventually began dating and raising their son together. They were written off the show when they moved to New York to start a new life, but fans were stunned when Thomas returned to Los Angeles without Caroline in 2019.
Linsey Godfrey joined 'Days of Our Lives' in 2018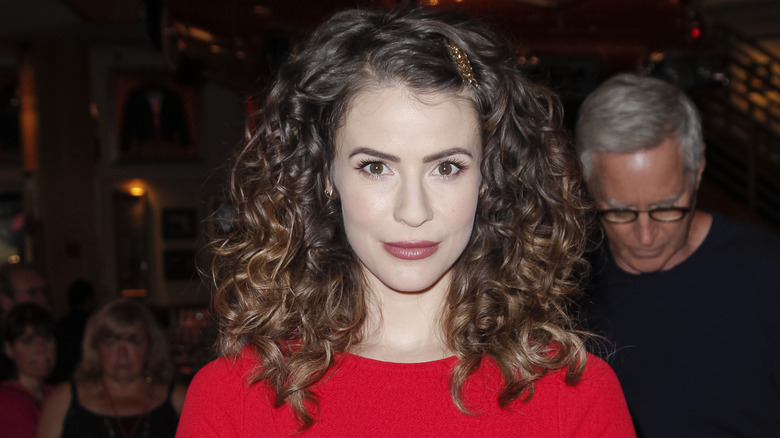 Tibrina Hobson/Getty Images
After leaving "The Bold and the Beautiful" in 2017, actress Linsey Godfrey moved on to another soap opera when she was cast in the role of Dr. Sarah Horton on "Days of Our Lives," per Soap Central. Godfrey debuted in Salem in 2018 and immediately began to stir things up with her relationship with Rex Brady and later Xander Cook. The character of Sarah was likely a familiar one to longtime "Days of Our Lives" viewers, but Sarah had been off the canvas for years before Godfrey took over the role.
During her time in Salem, Sarah has dealt with heartbreak as she's had relationship issues. She's also been forced to say goodbye to her child, after her daughter, Mackenzie Horton, died at birth and was switched with Brady Black and Kristen DiMera's daughter, Rachel (via Soaps in Depth). She's also had mental health issues as a result of being drugged by Kristen and kidnapped. As you can see, Sarah's been through the wringer since coming to Salem. Thankfully, Sarah's had the love of her life, Xander, and her mother, Maggie Horton, to support her.
While fans were enjoying Godfrey's portrayal of Sarah on "Days of Our Lives," they were sad to see her officially written off "The Bold and the Beautiful" when her character, Caroline Forrester, was tragically killed off-screen, per Soap Opera Network.
Caroline was killed off after Godfrey moved to 'Days of Our Lives'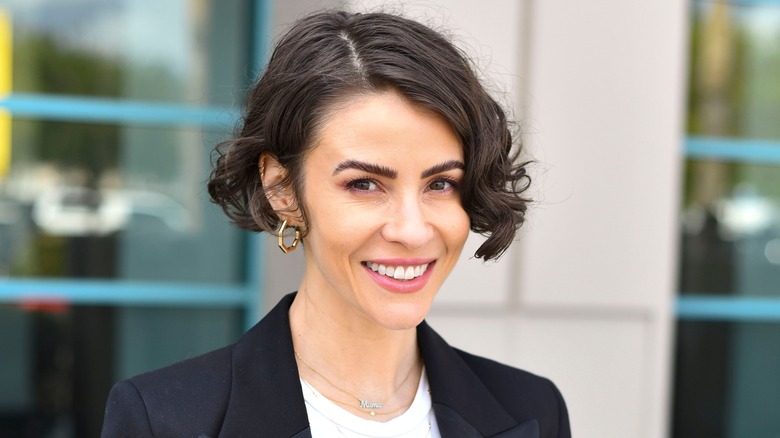 Michael Mattes/Shutterstock
When "The Bold and the Beautiful" brought back Thomas Forrester in March 2019, Caroline Spencer wasn't with him. It seemed that because Linsey Godfrey was busy with her role on "Days of Our Lives" the show chose not to recast the character. Instead, they opted to kill Caroline off-screen. When Thomas returned to Los Angeles from New York, he came home to tell his family that Caroline had died suddenly due to complications from a blood clot, per Soaps in Depth.
After Caroline's death, Godfrey spoke out about the character. "It appears it's time to say goodbye to our Caroline Spencer," she said via Instagram, per Soap Opera Network. "I loved my time at 'Bold!' Don't be sad, even though she is gone, I promise Brad and the writers have some awesome drama up their sleeves for you! Thank you for all your support and love over the years! Don't worry, I hear Caroline has a brunette doctor doppelgänger over in Salem, might be worth investigating," she added.
While "The Bold and the Beautiful" fans likely miss seeing Caroline on the show, Godfrey is involved in some very dramatic storylines on "Days of Our Lives" and viewers can follow her character in Salem if they miss watching her work.