How Soap Opera Star Linsey Godfrey Was Hit By A Car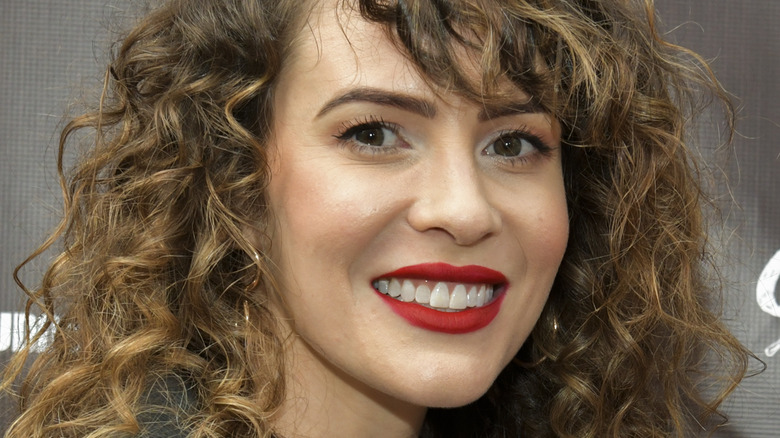 Rodin Eckenroth/Getty Images
Linsey Godfrey has become a favorite among soap opera fans throughout the years. The actress has had roles in shows like "One Tree Hill" and "CSI: Miami," but she's probably best known for her daytime TV characters, per Soaps. In 2012, Godfrey joined the cast of "The Bold and the Beautiful, where she played the role of Caroline Spencer (via IMDb). During her run on the show, Caroline married Eric "Rick" Forrester Jr. and Ridge Forrester. Sadly, the character never got a happy ending as she died from a sudden blood clot off-screen in March 2019 (via Soap Central).
After her tenure on "The Bold and the Beautiful," Godfrey shifted gears and headed to Salem to play Sarah Horton on "Days of Our Lives". Sarah is the daughter of Maggie Horton and Dr. Neil Curtis. However, she was raised by Maggie's longtime husband, Mickey Horton, according to Soaps in Depth. Sarah spent most of her time off-screen living in Nashville until returning to Salem and falling in love with Xander Cook Kiriakis (Paul Telfer).
Although Godfrey has likely gotten used to the drama in the lives of her soap opera characters. She's unfortunately had to deal with plenty of drama in her own life.
Linsey Godfrey has had to overcome many obstacles in her life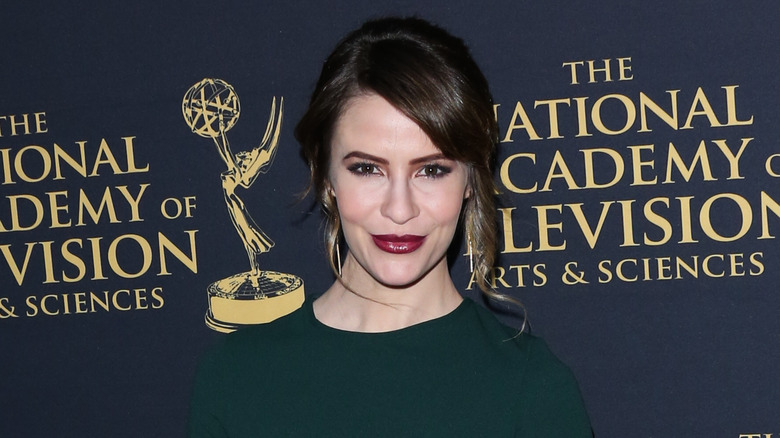 Paul Archuleta/Getty Images
Linsey Godfrey knows all too well how life can change at the drop of a hat. The "Days of Our Lives" star was diagnosed with Hodgkin's Lymphoma one month before her 18th birthday, per Soaps. Godfrey was forced to undergo multiple rounds of chemotherapy.
"I actually shaved my head on my 18th birthday," she previously said of her cancer journey. Thankfully, the actress is now cancer-free, but there have been other obstacles for her to overcome as well. In addition to being a survivor of sexual assault, Godfrey has also struggled with mental health issues.
According to People, the soap star has been diagnosed with borderpolar, a term that refers to a person that has both bipolar and borderline personality disorder. "I had been struggling for so long, and I knew I wasn't okay," Godfrey explained. "Even though it was a big, awful pill to swallow, I was relieved to finally have an answer and not just, 'You're a s***** person.'"
Sadly, Godfrey has also had to deal with some other medical issues stemming from a scary accident back in 2015.
If you or someone you know is struggling with mental health, please contact the Crisis Text Line by texting HOME to 741741, call the National Alliance on Mental Illness helpline at 1-800-950-NAMI (6264), or visit the National Institute of Mental Health website.
Linsey Godfrey suffered horrific injuries to her legs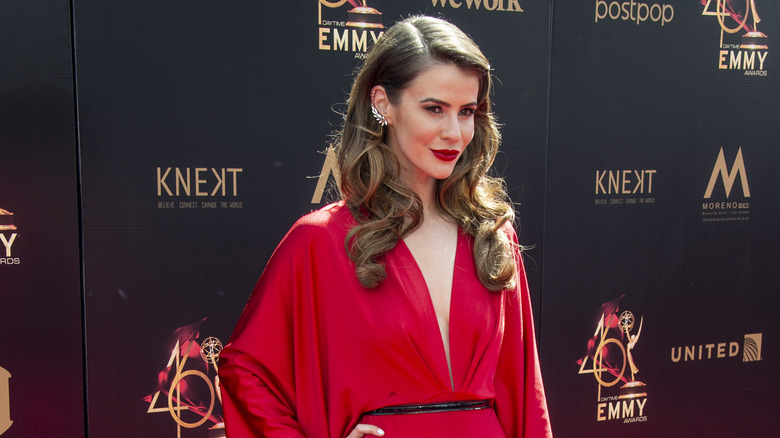 Michael Bezjian/Getty Images
In February of 2015, Lindsey Godfrey had a very scary moment when she was hit by a car during a two-vehicle crash. According to E! News, one of the cars involved in the crash went off the road and hit Godfrey who was walking nearby. Godrey was taken to the hospital to be treated for two broken legs. "One of the vehicles veered off onto the sidewalk hitting a pedestrian. Linsey Godfrey suffered from broken legs. Last update we have is that she was in surgery and expected to recover," a representative said. "There were no arrests made. The accident is under investigation at this point."
Weeks after the accident, Godfrey detailed her horrific injuries during an interview with Entertainment Tonight. "There was an accident. Two cars collided and I was on the sidewalk, and they kind of went across the lanes, and one of the cars struck me," she said. "I didn't really understand. I mean, I saw my feet and kind of the state that they were in, which was not facing the right direction. Both of my ankles were dislocated and broken and then my tibia and fibula, which are your shin bones, went through the skin," she added.
At the time, Godfrey was starring in "The Bold and The Beautiful," and the soap wrote her injuries into her character's storyline (via Soap Opera Digest). Since the accident, she's made a full recovery.