Five Days At Memorial's Cornelius Smith Jr. Talks About The Cast's 'Beautiful Friendship' - Exclusive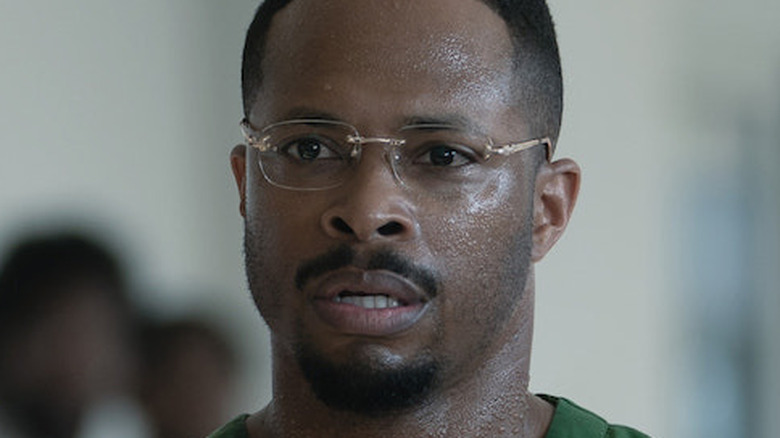 Apple TV+
Apple TV+'s drama "Five Days at Memorial" tells the story of the terrible circumstances endured by the healthcare workers and patients at Memorial Hospital in the aftermath of Hurricane Katrina. With the streets of New Orleans flooding, limiting the doctors' and nurses' ability to evacuate their patients, and a power outage preventing them from providing proper care amid rising temperatures, the medical staff has to make impossible decisions. That makes the show a difficult emotional journey through a real-life disaster that offers no easy answers.
Cornelius Smith Jr. plays Dr. Bryant King, one of the physicians who is at the hospital when Katrina strikes. Dr. King attempts to help patients as the situation deteriorates in the days that follow, and he often disagrees with the actions and opinions of other members of the staff, including the director of nursing, Susan Mulderick, played by Cherry Jones, and Dr. Anna Pou, played by Vera Farmiga. However, when Smith sat down with The List to discuss the show, he revealed that despite how things appear on screen, the cast of "Five Days at Memorial" was nothing but friendly and supportive of one another behind the scenes.
The cast had a 'playful and loving relationship'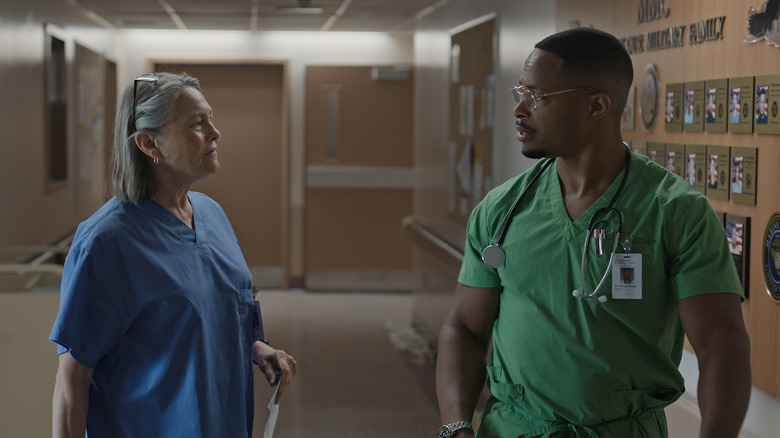 Apple TV+
"Five Days at Memorial" is truly an ensemble piece, which enables the series to present many different perspectives into what happened at Memorial Hospital after Hurricane Katrina. But while their characters may not have seen eye to eye, Cornelius Smith Jr. noted that when the cameras weren't rolling, the cast's experience was very different. 
"We found ourselves telling this really difficult story, yet we were building and establishing and enjoying and luxuriating in a very beautiful friendship," Smith shared about the cast's real-life relationships. "We were in Toronto for an extended amount of time, and we were hanging out off camera [and] had people over — there were game nights, there were a lot of social functions. There wasn't much we could do, because at the time, Canada had their protocols in session for COVID. But when we could, we got together and had a good time, celebrated Robert [Pine]'s 80th birthday."
Smith gave a special shout-out to Cherry Jones, whose antics he fondly remembers. "Cherry Jones is lovely. I do believe she stole a sandwich from me. She marked her territory. She took my sandwich and took a bite of it and left it there for me to find," Smith laughed. "Those were the kind of shenanigans I found myself dealing with from time to time. But again, that's what made it such a remarkable experience, because we were telling this amazing story that's been crafted well by our creatives in Carlton [Cuse] and John [Ridley], beautifully written. When you have that on top of this great respect — [this] playful and loving relationship with your colleagues — it really does make the best of both worlds."
New episodes of "Five Days at Memorial" premiere on Apple TV+ on Fridays.